by Ryan Guan, Executive News Editor

January 11, 2019

Filed under Online Exclusive, Showcase, STEM
Seven seniors — Ayush Alag, Cameron Jones, Natasha Maniar, Ruhi Sayana, Katherine Tian, Cindy Wang and Richard Wang — were named Regeneron Science Talent Search scholars on Wednesday. The science research competition selected 300 high school seniors in total from 1,964 entrants, awarding $2,000...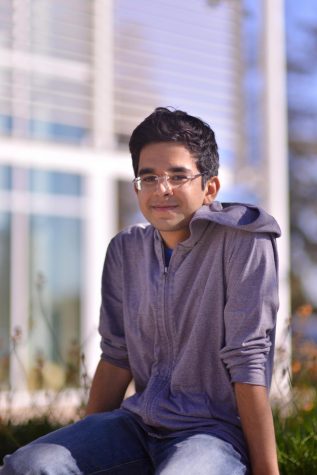 by Kathy Fang, Managing Editor

December 14, 2018

Filed under Class of 2019, Humans of Harker, Online Exclusive
His eyes land on a point in the space before him, one that vaguely correlates to the right-most door along the lobby of the RPAC, but he does not seem to see either the glass or the white columns before him. A flickering light behind the clear, boxy frames of his glasses betrays a glimmer of his thought...