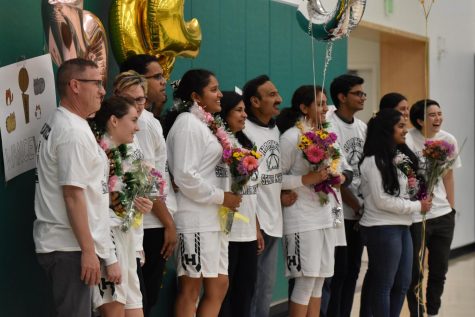 by Muthu Panchanatham, Reporter

January 30, 2019
The varsity girls basketball team edged out a 44-40 win against the Mercy Burlingame Crusaders as they celebrated their senior night on Tuesday evening. The senior night consisted of a ceremony recognizing the seniors as well as the game itself. Posters were made beforehand by the seniors' fri...
by Sara Yen, Asst. Features Editor

November 26, 2018
In the new gym, mostly empty in contrast to the commotion of lunch outside, a rust-colored leather ball rests on Akhila Ramgiri's (12) palm briefly before her wrist flicks, and the ball sails through the air with precision, eventually swallowed by the net, which gulps with a low swoosh. It is almost...