Humans of Harker: Composed of compassion
Vishal Rohra fosters joy and connection through music
The soulful sound of Vishal Rohra's ('23) saxophone reverberates throughout the dimly lit auditorium. His fingers glide effortlessly along the golden keys, mesmerizing the audience with his melodic grace and infusing them with a medley of emotions. Upon the final note of his solo, he sits back down, basking in the appreciation of the audience's brief applause before his bandmates blend back into the rhythm.
For Vishal, the beauty of music lies in immersing himself in different musical expressions and landscapes. While he now plays with the upper school Jazz Band, he first expanded his interest in music through exploring different genres and artists. Growing up, he often listened to jazz and Bollywood music and picked up his first instrument, an alto saxophone, in second grade. It was in middle school when he realized the pure joy of creating music.
"I was running through some of my lessons with my teachers, and I asked them, 'When does somebody stop taking lessons? When will somebody stop trying to explore music?'" Vishal said. "They responded, 'When it stops being fun.'"
Although Vishal stopped taking music lessons, his interest in music has by no means dwindled. Along the rewarding journey of honing his musical skills, he recognizes music as a means for him to convey his emotions and uplift those around him.
"Music is a good outlet to express yourself," Vishal said. "If you're having a hard time, music's always going to be there. I always want to make music as a way to reach out to people because I know Harker can be a stressful place."
Enhancing his musical abilities proved a gradual process that required consistent practice and effort. Through his commitment to improvement, Vishal learned to truly express himself creatively through music. Along with dedication, he attributes his growth as a musician to the constructive feedback he received from mentors and fellow musicians.
"[I needed] to put in the time and effort in order to become skilled, but what did help is having the right people around me," Vishal said. "[My skills] do come down to practice, but it's always important to get feedback from other people."
Having acquired exemplary skills and knowledge in music, Vishal has learned to translate his musical creativity into actual compositions. While continuing his pursuit of playing the saxophone, he explores his distinct musical voice through composition, an experience he finds gratifying. 
"When writing music, there's experimentation," Vishal said. "With saxophone, it's a lot of repetition and exercises, whereas when you write music, you're given more baseline rules and overarching goals. There [still] is repetition, but that repetition is how you improvise."
Close friend and fellow composer Richard Zhang ('23), who has mentored Vishal in music production, commends Vishal for the effort he puts into music that contributed to the enhancement his overall musical abilities.
"Vishal is extremely dedicated and knowledgeable about music," Richard said. "[He spends] considerable effort on his pieces. His tunes are very catchy, and he has a good feel of melody and rhythm."
Vishal continues to develop his music dexterity as a member of Jazz Band at Harker. However, to Vishal, Jazz Band is more than just a class; it's a family and a space where he can freely enjoy music while collaborating with his fellow band members.
As one of Jazz Band's seniors, Vishal takes it upon himself to guide the less experienced members in their musical journeys. As a baritone saxophone player, he supports the other instruments in the band by anchoring the harmony with a resonant bassline and melody. 
"The baritone saxophone is the most versatile instrument in a jazz band because it plays not only the baseline but also the melody," upper school Jazz Band teacher Jaco Wong said. "It plays different roles at different times of the music, and that is who Vishal is. He is willing to always come in early and not just be a good musician but he's also here whenever there needs to be help outside of class."
While offering guidance to the other members in Jazz Band, Vishal fosters an environment of encouragement and positivity. Close friend and fellow Jazz Band member Will Lee ('23) appreciates the sense of warmth and energy Vishal brings to the band and how he maintains a level of professionalism while promoting a sense of enjoyment to his bandmates. 
"Vishal brings a lot of energy into the band," Will said. "He can make the atmosphere in the room feel very lighthearted. If you were to ask anyone in the band, they'll say Vishal has a lot of energy. When he's around, everybody's going to be laughing at some point."
With music and beyond, Vishal remains dedicated to serving those around him. Through his interactions, he developed empathy and a sense of connection to the community he serves. 
"My responsibilities go beyond just knowing what to do and when to do it," Vishal said. "It includes helping others out. It gives them spiritual hope because it lets them know someone cares for them and is looking out for them."
About the Contributors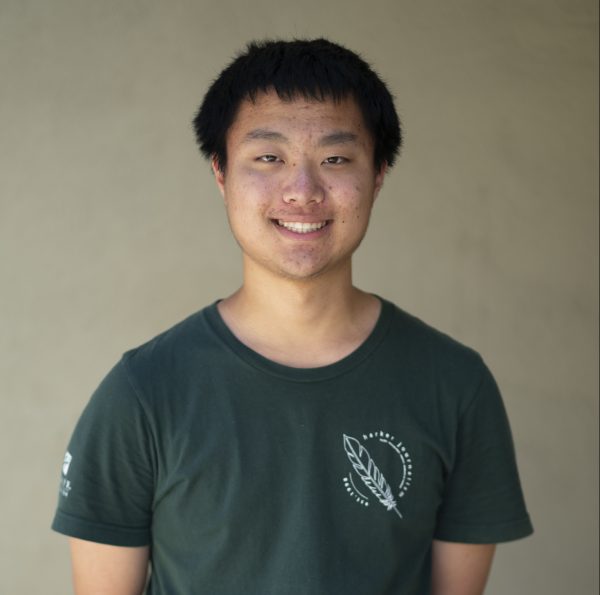 Andrew Liang, Co-News Editor
Andrew Liang (11) is the co-news editor for Harker Aquila and the Winged Post, and this is his third year on staff. This year, Andrew wishes to consistently...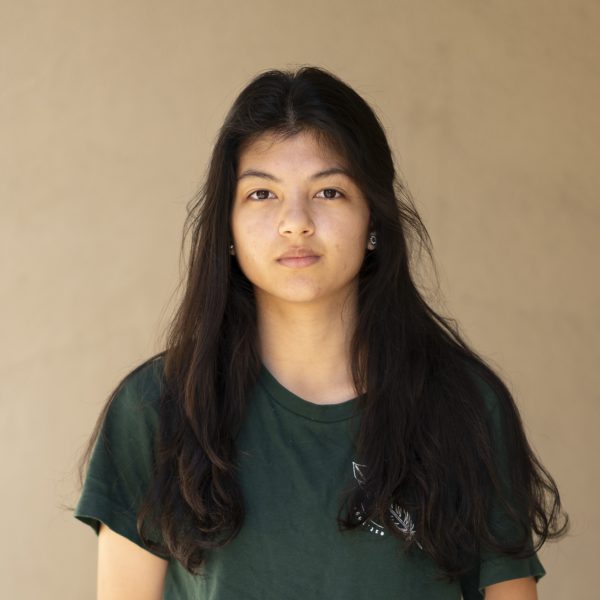 Aryana Bharali, Humans of Harker Profiler
Aryana Bharali (11) is a Humans of Harker profiler for Harker Aquila and the Winged Post, and this is her third year on staff. This year, she hopes to...