Humans of Harker: Road of empathy
Keesha Gondipalli shows the world her care
As day turned into night, a worried middle school student Keesha Gondipalli ('23) sat patiently with her cabin mate, relating Harry Potter-inspired stories. She spoke calmly as she soothed her friend to help her fall asleep. Days prior, at the religious summer camp, Keesha had noticed that something was different about her cabinmate — she fidgeted constantly throughout the day — and wanted to help her. When she later found out that her cabinmate struggled with attention deficit disorder (ADD), she felt empathy for her. This formative moment catalyzed her desire to bring awareness to others about those who identify as neurodivergent.
Carrying her memory to high school, Keesha joined the upper school's Neurodiversity Committee at the end of her freshman year and now serves as the co-chair of the committee. As the Neurodiversity Committee works closer with Harker's administration, Keesha recalls one of the big projects she worked on: a dyslexia simulation that aimed to simulate the daily life and tasks of a neurodiverse person.
"A lot of people came to me afterwards and said that it was really impactful," Keesha said. "[They] never really realized what happened in those 'normal' situations in the classroom and how deeply [dyslexia] affects someone more than just the surface level."
From her experiences as the Neurodiversity Committee president and as a supportive friend, the impact of Keesha's helping hand is apparent through everything she meets. Close friend Jessica Zhou ('23) recalls Keesha introducing herself when they first met in ninth grade advisory, a moment Jessica cherished as someone new to both Harker and the United States. Jessica admires Keesha's unique personality, empathy and friendliness to others, even those she is unfamiliar with.
 "She wants the best [for everyone]," Jessica said. "It's not just her friends that she cares about, it's everyone in the community that she meets for the very first time. She wants them to be more comfortable and to make sure that they are doing all right."
For Keesha, capturing little moments makes her appreciate everything more, a passion that recently blossomed into a hobby for taking photos of the surrounding landscapes while on drives. Long car rides with her father have always captivated Keesha since she was young, and her driver's license only served to foster her love for driving and taking photos. Now, with her license in hand, Keesha photographs her rides whenever she can, memorializing each car ride and excitedly chasing the right photo.
"[When] you're driving by and you find something interesting, you have to find the perspective," Keesha said. "Even if you don't have much time, you still have to figure [it] out. There is this mixture of not having enough time, but still wanting to find something that's going to be memorable that I find really interesting."
Keesha was propelled to the world of economics and business through her freshman year business class, and after her father introduced her to the Wall Street Journal. Following an AP Economics class during her junior year, she was sold on economics. By understanding more about the world around her through her analysis from studying economics, she started considering her future in economics. Keesha realized her previous idea of pursuing a medical degree that came from an initial interest in biology no longer aligned with what she considered a possibility for her.
"I thought things out like 'I'm gonna do this, this and this club, because it's going to lead to this' or 'how am I going to plan my future around the fact that I want to go to medical school,' " Keesha said. "When I gave [medical school] up, it gave me flexibility to look out into the world and have the mindset that says 'I'll do what I enjoy now and I'll end up somewhere.' "
Upper school economics teacher Samuel Lepler, who taught Keesha in AP Economics, gave advice to her while she thought of changing potential majors. Keesha notes how Lepler helped unlock her love for Economics through more in-depth discussions about current events and their effects on the future.
"Keesha brings such an energy, a sense of humor and a friendliness in addition to an absolute drive to master," Lepler said. "She doesn't just seek to understand things [on a] surface level, she really wants to master it."
Close friend Riya Gupta ('23) admires Kessha's passion for the subjects and activities she loves, and for her care as a friend. Whether Riya needed to talk on the phone or hang out and chill on a walk, Keesha is always there for her, something she appreciates.
 "Keesha is super passionate about everything that she takes part in," Riya said. "She's a really good friend in the way that if she says that she'll do something, she'll definitely do it."
Keesha enjoys that her interests give her joy and allow her to serve her community, something she finds special with every new place she travels or new person she meets. From working with neurodiversity to taking photos, Keesha finds nuances in the things she does that give her insatiable joy and satisfaction, despite them being seemingly different.
"Everything I do is not related to a specific thing, but it's what I want to or that I find interesting because it makes me feel happy," Keesha said. "For the community, everything I do, I do to the best of my ability to try to make as many people understand why I'm doing it and for what reason."
About the Contributors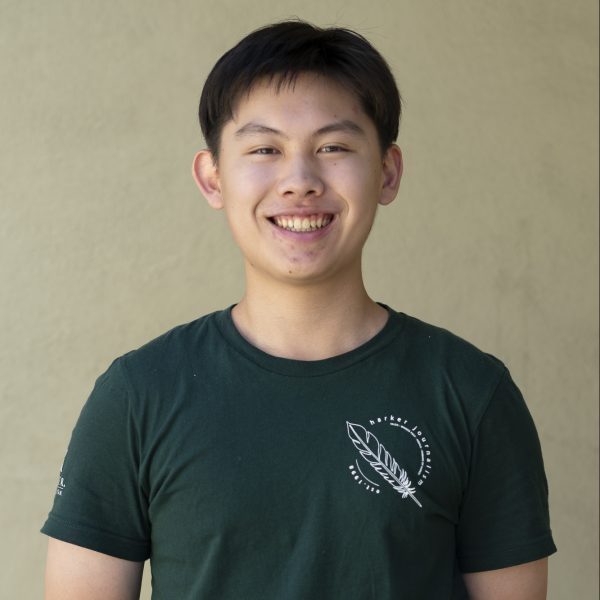 Brandon Zau, Photo Editor
Brandon Zau (12) is the photo editor for Harker Aquila, and this is his fourth year on staff. This year, Brandon hopes to celebrate his senior Class of...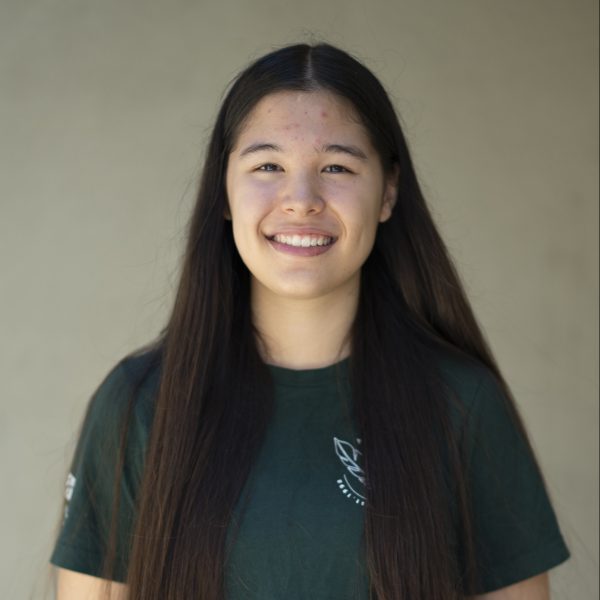 Margaret Cartee, Aquila Co-Managing Editor
Margaret Cartee 12) is a co-managing editor for Harker Aquila, and this is her fourth year on staff. This year, Margaret wants to do more illustrations...