Humans of Harker: An instrumental transition
Will Lee explores change through the comfort of music
Glinting gold trombone in hand, Will Lee ('23) stands under the stage lights, blending colorful melodies with jazzy notes in dazzling style. As he looks around, surrounded by his bandmates, Will slips into the music, focusing on the intricacies and musical nuance imbued within the sheet music in front of him. He fully immerses himself into the assortment of vibrant sounds that entangle each other, working in unison to create the perfect musical performance. The mixture of unique, yet cohesive sounds of the different instruments has become a cohesive medley of music. 
To Will, Jazz Band is like a family. Having played the alto saxophone throughout middle school when he joined Harker in ninth grade, Will thought he was going to keep playing the instrument, an assumption that he later revised.  
"In middle school, I always joked with my friends who played trumpet. I was like, oh, saxophone's the best instrument." Will said, "Ninth grade, first year at Harker, I thought, new start. I wanted to try something new as well, instrument wise."
When he first joined Jazz Band, Will saw a sea of saxophones surrounding him, himself included. Inspired by a desire for novelty, he decided to try a new instrument in high school, inclined towards the trumpet and trombone, both instruments Jazz Band lacked. After picking up trombone in his frosh year Will now plays the instrument as a part of the band.
"We needed more people to play something else to balance out the band." Will said, "Even though the saxophone is a great instrument, a band just needs more sounds. A lot of the time when the rest of the band was practicing, we were in our own little room, just trying to learn our instrument."
Even though Will experienced some difficulties during his transition between saxophone and trumpet, with former Director of Instrumental Music Dr. David Hart's instruction, he became more comfortable with his new instrument. With the help of a visiting teacher from another school that came in several times to work with the new trumpet players, Will became articulate in playing the trumpet.
"Dr. Hart gave me and some other people who switched to trumpet many pointers on how to improve our playing." Will said. "This was especially helpful, since the saxophone is a reed instrument, and the trumpet uses a mouthpiece. Another similarity I noticed was that the saxophone has keys, and the trumpet has keys. I also grew up playing piano. It's all fingering, so I was really comfortable adapting to that."
Although many might assume that Will's proficiency lies within his own talent, he is quick to give credit to the environment that his bandmates and Dr. Hart created for helping him along the way. His hard work and dedication in persevering, despite the difficult switch to trumpet, was also integral to his success.
"Our small section of four [that played trumpet] got pretty close over a year. We were encouraging each other while having fun." Will said. "Dr. Hart is also good with working with students and really passionate about music, and he made me feel more comfortable in Jazz Band."
Dr. Hart played the role of mentor for Will during his first three years in Harker and overall played a large part in Will's school career. Inspired by Dr. Hart, Will sought to both emulate him while developing his own qualities.
"He was very patient," Will said, "He doesn't get mad if you mess up and he really encourages you to do your best. I felt that he's a really inspirational person, especially to someone who just picked up an instrument." 
Those same characteristics are what Will looks for in a good friend. Especially appreciating honesty and curiosity, he enjoys building bridges with someone with virtuous qualities.
"A good friend will give it to you at face value," Will said. "You don't have to be worried about criticism from a good friend because you know they're just being truthful and they just want to help you out."
Close friend and fellow musician Atri Banerjee ('23) first thought of Will as reserved. As they got closer, Atri also started seeing the qualities that Will embodies, like his transparency.
 "He tells people exactly what he means," Atri said. "It's refreshing to be in the presence of that sort of honesty." 
Diana Moss, Will's adviser and freshman Spanish teacher, noticed those facets of Will as well. After meeting Will during the first day of school in orientation, she immediately noticed his profound nature.
"He first of all struck me as somebody who's on the serious and quiet side," Moss said. "He has a very droll sense of humor, and a little twinkle in his eyes, so you know that he's engaged and always kind of looking to find fun."
Will was first acquainted with another of his close friends, Rylan Yang ('23) in his advisory. Now a close friend of Will, Rylan usually hangs out with him in the orchestra room while doing their homework and playing music.
"He's a pretty friendly and curious person that I can talk to," Rylan said. "Sometimes, Will is even easier to talk to than other people in our friend group."
As he reflects on his years in Jazz Band, Will finds that the community shaped his outlook and perspectives on life, bringing him closer with his peers. The support provided to Will by the band through every step of his musical journey has left him with a new experience and a yearning for more.
"Trying new things isn't always something that automatically comes to me," Will said. "But trying new instruments has really made me feel like if I do try something new, I can have a really good time with it while learning something interesting.
About the Contributors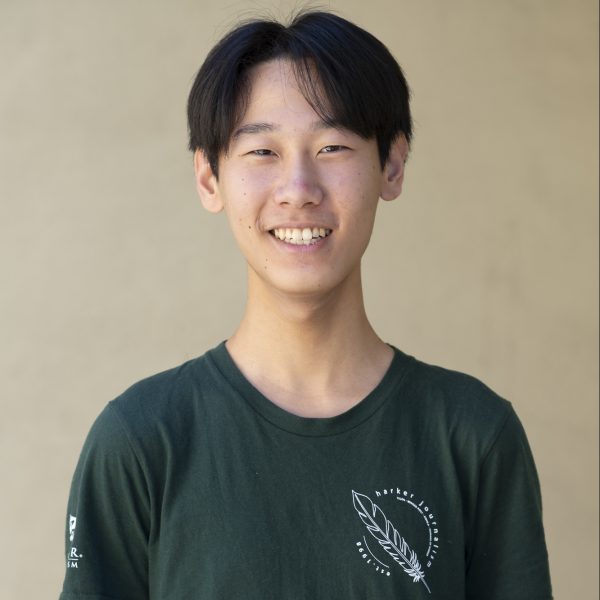 Steven Jiang, TALON Co-People & Seniors Editor
Steven Jiang (11) is the co-people & seniors editor for the TALON Yearbook, and this is his third year on staff. This year, Steven hopes to develop...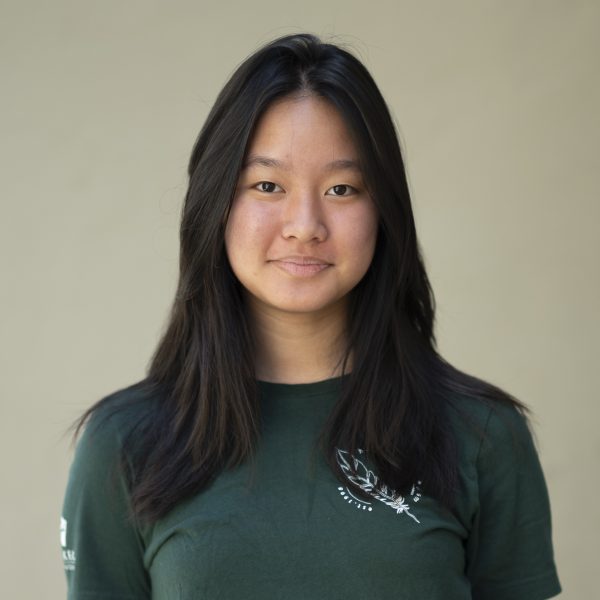 Michelle Wei, Humans of Harker Co-Managing Editor
Michelle Wei (12) is a co-managing editor for Humans of Harker, and this is her fourth year on staff. Through her writing, she hopes to explore topics...