Humans of Harker: Sketches from a screen
Carlo Banzon finds artistic inspiration in video games
Minecraft. Pokémon. Fortnite. To many, these names simply embody entertainment. Yet, to Carlo Banzon ('23), these video games, along with the many others he plays, are carefully curated pieces of design and graphics, from each shadow of a character to the color palette of a game setting. For Carlo, each line and animated stroke is the fruit of a designer's hours of work. 
Despite his current fascination with the games' design, Carlo began playing video games in third grade with no interest in how they were made. They were ways for him to pass time and immerse himself in a new world. 
"The first game I downloaded was some mobile game on my mom's phone, and I think it was like some zoo building game," Carlo said. "I had a bunch of those on my mom's phone that I loved to play."
Carlo's love for video games continued to grow from elementary school, now his favorite pastime. Via video games, he developed an interest in art and design, after noting the intricate details that went into game characters such as the Pokémon he pursued.
"There's a lot of  interesting designs in Pokémon with all the creatures in the game," Carlo said. "I also like Fortnite as well because it's a fun game to play with friends, and I like the designs."
In high school, he began exploring a variety of different art genres through Harker's art electives, including Drawing, Advanced Drawing, Printmaking and Painting, along with AP Studio Art. Carlo saw a jump in the level of complexity in his pieces, primarily due to new technical skills being introduced in the courses.
"[The classes were] a little more difficult because they were more professional and skill based," Carlo said. "Most of the drawings I have done before [were] more like doodles, but it was still fun and more experimental."
He now enjoys 2D art and illustration, preferring to sketch on paper, then transfer the drawings to his iPad to clean them up. His interest in illustration has also sparked his fascination with animation and graphic design, opening his eyes to the artistic features of his favorite video games. 
Despite beginning his journey with art only a few years ago, Carlo hopes to eventually make his way to an animation studio such as Dreamworks, Pixar or Sony, which produced some of his favorite shows as a child. Nevertheless, his dreams have only transpired through the lessons and successes he gained from the challenges he faced when first developing his technical skills in art. 
"During painting I knew little to nothing about it going in, and it was quite challenging," Carlo said. "However, the classes were taught by [upper school art teacher Pilar] Aguero-Esparza, so she helped me with how I could improve my work. She said my style was cartoonish and to stick with that."
Aguero-Esparza's positivity served as an inspiration for Carlo to continue art and potentially pursue teaching in the future as well. Aguero-Esparza, who first taught Carlo in his freshman Study of Visual Arts class, noted that initially he often stuck to the book with his pieces.
"At first, he was really following the structure that I was laying out [in class]," Aguero-Esparza said. "But I always felt that, especially as a freshman, they're young ninth graders, being able to loosen up, maybe explore your ideas a little bit more and push the boundaries slightly, was important."
Yet, as Carlo pursued art further throughout high school, he developed not only his artistic technique, but also confidence in his skills, allowing him to share more of his experiences with art. Close friend Max Blennemann ('23) often talks to Carlo about his undertakings in art class or his goals.
"We talk about his art, and he does a lot of superhero and comic book themed artwork from the media that he watches, like comic books or Pokemon," Max said. "He's not only very good at drawing, [but] he's very perceptive and is very good at concentrating on one thing and then devoting a lot of time to it."
Carlo began experimenting with his pieces more often by playing with new colors, fonts or styles to find his own artistic voice. In his junior year, he found a way to explore beyond the instructions given in class to create a work of his own.
"Last year, I was able to work with him in Beginning Drawing, Advanced Drawing, Painting and then Printmaking, and it's like, 'wow' because I saw the dedication that he had and the focus but then started to see him venturing out a little bit," Aguero-Esparza said. "It's always here's the materials, here's a prompt, here's something that I want you to think about, [but] create something from that that's your own and find a voice. For example, there's a certain amount of freedom with the printmaking class that can also stump people, [but] he chose the word hope, and it was fun to see what he came up with."
Carlo also began participating in Art Club events focusing on skills he developed in past courses. In Leah Rosenberg's Artist in Residence event, "Stripe Club," Carlo used the silk screening process he learned in his junior year to paint colors onto handkerchiefs. 
"Every time we had a Stripe club you'd have to come back and continue to create something in a span of six weeks," Aguero-Esparza said. "The nice thing was like, 'Hey Carlo, you're here,' and that's very indicative of his personality. He's willing to commit to something, but if somebody collects all the colors and prints all the colors, they'll get a boba at the end, and he was so excited about the Boba. It's funny to see that playful aspect of him."
Carlo's playfulness also shines around his friends, a characteristic they appreciate for being able to lighten up an environment. Close friend Dilsher Dhaliwal ('23) admires his sense of humor and willingness to help others out.
"Carlo is always very generous, lends you money if you need it, and always tries to help out," Dilsher said. "It's also never a dull moment with him. He always tries to make sure that it's not boring and that there's always something happening."
Despite just being an application on a computer screen, video games have inspired Carlo to expand his horizons, helping him to find a goal that blends leisure and work into one. Design helped him grow from a boy admiring the color palette of a Pokémon to putting the color to paper. 
"I like to see how much I've grown," Carlo said. "I'm proud to say that the Charmander on my screen became a real sketch, and maybe someday I can create a game that inspires someone like it did for me."
About the Contributors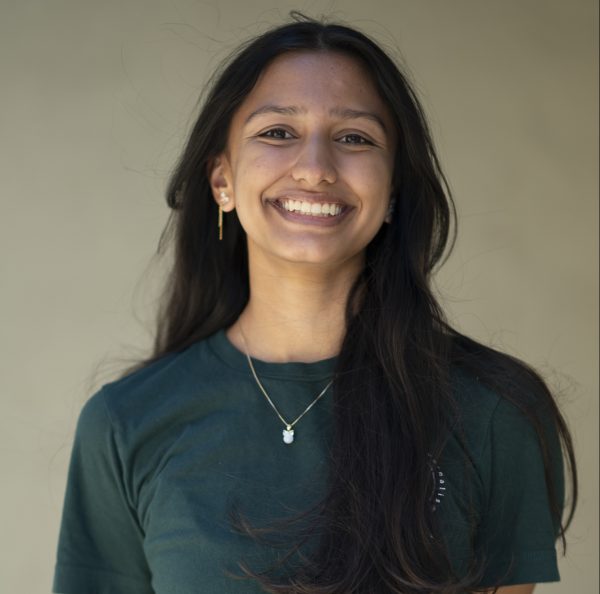 Ananya Sriram, Winged Post Co-Managing Editor
Ananya Sriram (12) is a co-managing editor for the Winged Post, and this is her fourth year on staff. This year, Ananya hopes to bond more with members...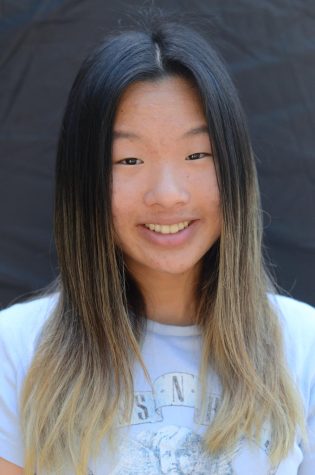 Tiffany Chang, Humans of Harker Editor-in-Chief
Tiffany Chang (12) is the editor-in-chief of Humans of Harker, and this is her fourth year on staff. She's looking forward to telling the story of the...