Humans of Harker: Moving with meaning
Aspen Shen dances through life with passion and generosity
As the crimson curtains of the Patil Theater stage draw open slowly, a hush falls over the audience. It's Big Assembly Day. The opening of the Avengers theme song fills the auditorium, and Kinetic Krew marches powerfully onto the stage, jumping straight into a hip-hop routine in unison and with ease. Amongst these dancers is Aspen Shen (12), whose bright smile never falters and swift movements reflect his years of love and training for dance.
Since beginning dance in kindergarten, Aspen has cultivated his love of the sport while honing his skills and techniques. At first, performing as a male dancer proved challenging, but Kinetic Krew gave Aspen a platform to confidently showcase his talents.
"People don't see boys dancing as much, so that was a challenge," Aspen said. "Kinetic Krew is a safe space made for boys to dance, and it's been really inclusive of everything."
In this comfortable atmosphere, Aspen formed some of his closest friendships with his fellow dancers and teammates. The bonds they created make spending time together enjoyable, both on and off the stage. Some of Aspen's favorite memories with his teammates are the moments behind the curtains on performance days. 
"A lot of the time, we're just messing around offstage," Aspen said. "There was one time during Big Assembly day and the World Cup was on. We were watching the World Cup in the wings right before the performance, and it was a really fun and exciting time." 
In moments like these, Aspen's light-hearted personality shines through. In particular, his easy-going disposition stands out to close friend Sophia Shan (12), who appreciates Aspen's ability to ease the stress of school with his positivity.
"Aspen is a happy-go-lucky person," Sophia said. "He's very easy to talk to and shares a lot. For example, if he's scrolling on his phone and sees something funny, he wants to share it with everybody."
Aspen enjoys sharing his own insights with others around him, such as with martial arts. Currently training in a Kung Fu studio, Aspen has cultivated a passion for the sport over his years of practice and competed internationally. He felt intimidated at his first tournament but found a meaningful learning opportunity through seeking comfort and guidance from older members of his team. Now, years later, he mentors younger martial arts students through initiatives he leads with his friends, utilizing his own martial arts talents as well as empathy to guide others.
"We made a program with the public libraries near the martial arts school, and during the summer, we taught a week of self-defense training," Aspen said. "Interacting with the librarian, setting it all up and then doing it with my friends was really fun."
Aspen continues to share his talents and knowledge with his peers in the classroom. In junior year, his quick understanding of calculus impressed upper school math teacher Caren Furtado. Moreover, his willingness to teach these concepts to other students, whether during routine class days or during group tests, resonated with Furtado.
"He was always generous," Furtado said. "If you were in a group with Aspen, he would never make you feel less. He not only understands everything, but he understands it enough to explain and simplify it for somebody else. He is phenomenal in so many ways, but mostly because he's so humble."
To Aspen, serving others is not a one-sided exchange. Rather, he finds it fulfilling to see his classmates improve as a result of his efforts. His generosity reflects in his role in Kinetic Krew as well, and it is in times like these when his advisor and upper school student organizations director Eric Kallbrier believes he shines the brightest.
"Aspen is very close with his fellow dance members," Kallbrier said. "When I see him with them, he takes on a whole different kind of approach to his interactions [and] becomes a really strong leader. Because he's so good at dance and it's something he's so passionate about, he's able to bring his best leadership qualities out in those moments."
Aspen's performances on stage and interactions in the classroom truly reveal his compassion. Chasing his own interests drives Aspen to success as he confidently navigates obstacles and learns valuable lessons from them to help him grow. 
"Being around dancers and martial artists has been a unique experience," Aspen said. "There are aspects of perseverance, especially in martial arts, that have always been with me even from when I started it. That's shaped how I view the world."
About the Contributors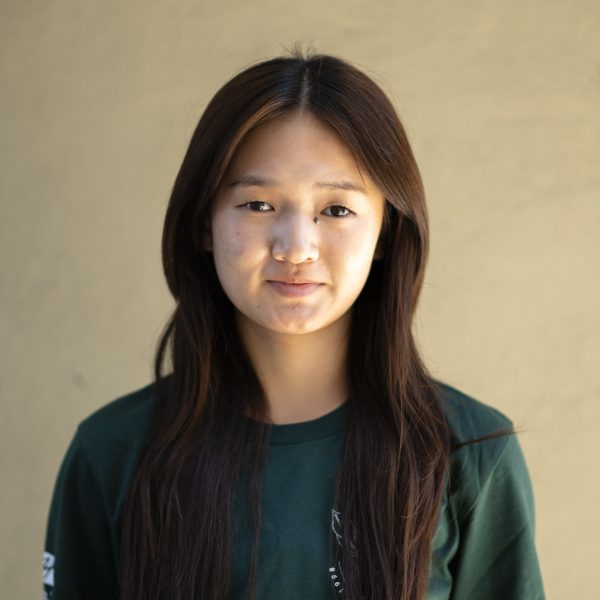 Charlize Wang, Reporter
Charlize Wang (11) is a reporter for Harker Aquila, and this is her second year on staff. This year, Charlize hopes to improve her journalistic writing...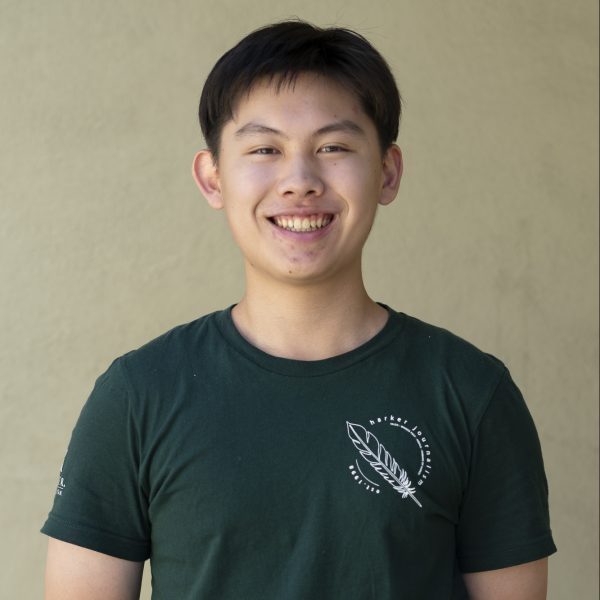 Brandon Zau, Photo Editor
Brandon Zau (12) is the photo editor for Harker Aquila, and this is his fourth year on staff. This year, Brandon hopes to celebrate his senior Class of...