Humans of Harker: Leap of faith
Katie Wang remains calm in the face of challenges
Breathe in. Ten meters, 32 feet. Two flips and one full twist, accelerating from zero to 35 miles per hour in just one second. Breathe out.
Katie Wang (12) jumps from the diving board before fear can hit her. Time slows down as she twists her body in seemingly impossible positions, teammates watching with bated breath. One, two flips and a twist, and she's breaking the surface of the pool. The moment comes crashing down on her, a smile forming across her face as she swims away.
Five years ago, as Katie and her mother drove past Santa Clara Swim Club, her mother spontaneously suggested that Katie try out for diving. At Katie's assent, she bought a swimsuit for Katie, and soon enough, she was on the diving team.
Katie first turned to diving as a safer sport after having to quit gymnastics from too many injuries. Though she eventually found her way with diving after identifying similarities between the aerial aspects of both sports, Katie initially struggled with transitioning from one sport to the other.
"I don't know why I turned to diving because I knew I didn't like water and I knew I didn't like heights, but somehow it worked out," Katie said. "In gymnastics, you're trained to always land on your feet because if you land on your head then you [get injured], and then in diving, you're supposed to land on your head because that's what a dive is."
Though she expected diving to be safer than gymnastics, Katie was quickly proved wrong. As she continued to play sports, her injuries became more frequent and more dangerous, causing her to step back from diving and take some time to rest.
"It doesn't get easier," Katie said. "Rather, it gets a lot harder. In high level sports, if you get injured, it's super hard to come back. That's why I quit gymnastics. I qualified for a national competition and then I broke a lot of my bones, and I knew that I wouldn't be able to catch up. Same for diving. Once you're injured, it holds you back a lot."
Still, her experience with diving taught Katie valuable lessons beyond the pool deck. As an introverted person, Katie sometimes encounters challenges approaching daily struggles such as public speaking with confidence. Yet, through diving, she has learned to conquer her fears over and over again.
"You're standing 10 meters above the ground, then you have to jump and do these flips," Katie said. "Overcoming that every single dive, you don't get used to it, but it makes succeeding in your dive a lot more rewarding."
Katie now carries a quiet sense of self-confidence, yet she never hesitates to offer support to others. Her friends remark the calming effect she brings to those around her, especially in the face of hardship. Close friend Amrita Pasupathy (12) admires Katie's composure in overwhelming and stressful situations and appreciates her ability to bring the same feeling to others.
"She's very nonchalant about a lot of things," Amrita said. "I don't think I've seen Katie ever seriously stressed about anything, even when something's late or she has some major event coming up. She's still very aware of the fact, but it's not an all-encompassing worry."
In the classroom, Katie's peers look to her for clarification and confidence in their answers, as they feel comfort in knowing her openness and empathy. Close friend Ananya Bammi (12) remarks how Katie stays grounded when she helps friends out in their challenges.
"Sometimes I'll have problems and I have no clue what to do, and then I'll just message Katie, and she gives me quite good advice," Ananya said. "If I get really stressed about something, she can be very rational about it. I get caught up in motion, caught up in other stuff, but she's logical." 
Katie brings this energy to the journalism program where she brings her skills and talents in photography to TALON as photo editor. She grew into her role through years of practice after finding her niche in capturing student life throughout the school year. Engaging with journalism also allowed Katie to communicate with new peers and bond with her fellow TALON reporters.
"All the people knew each other already and from my perspective, they were all friends," Katie said. "So I got to make friends with people I would have never talked to otherwise. I got to know them outside of the journalism classroom, and that strengthened our bond."
As a dedicated scholar, Katie forms amicable relationships with her teachers and her classmates. Upper school math teacher Caren Furtado commends Katie on her willingness to help fellow students during her junior year math class and the patience and composure she carries with her daily.
"I had about 12 students in that class, and you could see slowly, one by one, everyone would make this pilgrimage to Katie's desk, and then go back to their seats and then to Katie's desk and go back," Furtado said. "Everyone was checking in with her with their answers. She is definitely someone that people go to ask for help because she never made them feel not smart."
About the Contributors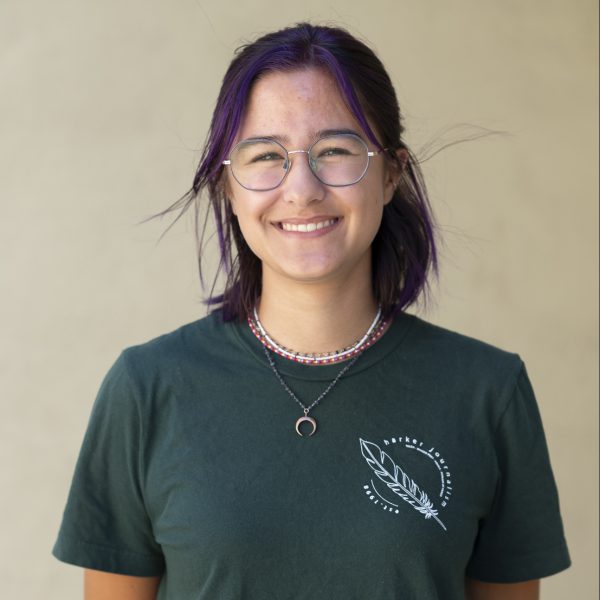 Chayce Milheim, TALON Photo Editor and Co-Organizations Editor
Chayce Milheim (11) is the photo editor and co-organizations editor for the TALON Yearbook, and this is her third year on staff. This year, she looks forward...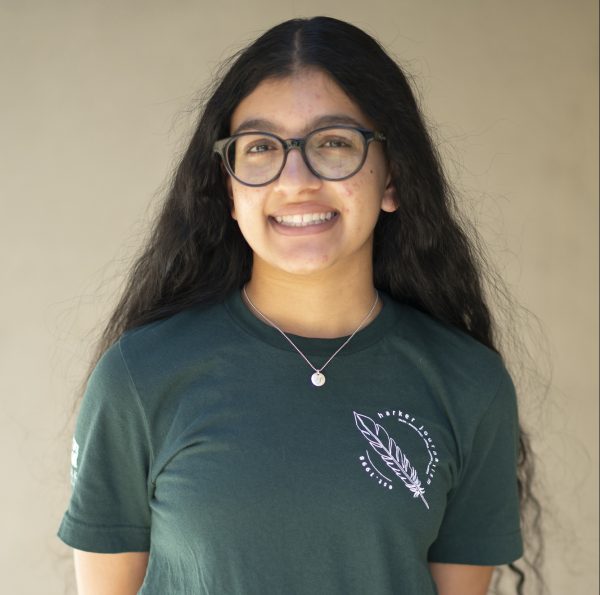 Sidak Sanghari, Humans of Harker Co-Managing Editor
Sidak Sanghari (11) is a co-managing editor for Humans of Harker, and this is her third year on staff. This year, she hopes to write many Humans of Harker...