Humans of Harker: Finding perfection in imperfection
Lakshmi Mulgund engages with culture and community through art and yearbook
On Aug. 19, the class of 2026 took their first step into high school. On Oct. 6, the class of 2023 decked out in bright yellow and cheered in their last high school homecoming rally. On Feb. 4, all four classes donned dazzling dresses and sharp suits, uniting for what was the first Winter Ball for many. And in May, when the TALON yearbook arrives in your hands, you'll be able to revisit each of these memories, and everything in between, through its vivid photographs and designs.
One of the driving forces behind the yearbook is TALON co-Editor-in-Chief Lakshmi Mulgund (12), who works tirelessly behind the scenes to plan and produce the book. 
"Because it's a yearlong task to put the book together, you always run into different setbacks and problems that you can't predict, so you always have to be ready to handle those," Lakshmi said. "Yearbook has taught me how to be persistent, especially when an interviewer doesn't respond to you or you can't get a photo that you like. You have to find ways around them and still go on with the process."
Growing from a reporter, interviewing and photographing events, to an assistant editor, designing and assembling pages, to co-Editor-in-Chief, overseeing the book from start to finish, Lakshmi has thoroughly dedicated herself to the journalism program for the last four years.
"She's very committed," upper school math teacher Caren Furtado said. "If Lakshmi wants to do something, she's the boss. The quality has to be top quality, and she will not settle for less. Her personality's very clearly like, 'This is what I want to do, and it's going to be excellent.'"
Lakshmi's commitment to perfection led to struggles with time management in her junior year. Yet, rather than dwelling on the past, Lakshmi sought to view her struggles as opportunities for growth.
"After that one period, I learned that I needed to be more in control and more able to communicate with other people about struggling with my work," Lakshmi said. "That taught me how to take my mistakes and look forward. I had to be candid about my mistakes, and I use that as a motivator to become better and to help other people who have the same problem with time management."
Now, Lakshmi leads the TALON staff "hands-on." She doesn't hesitate to offer advice to sophomore and junior reporters as they build their own skill sets. Between classes and deadline nights, Lakshmi took the initiative to communicate with and guide the staff.
On a personal level, Lakshmi's care in her relationships stands out to close friend Zubin Khera (12).
"She's always been a very social person, but when you really get to know her, she's thinking a lot about all her interactions with everyone," Zubin said. "That's something I really admire, people who are very put together in that sense. I've learned throughout the years that she has an opinion on everything, and that's really impactful."
Lakshmi cherishes the memories and growth she shares with her fellow editors — people whom she's worked with for the last four years. Creating the yearbook unites her staff in working toward a common goal: documenting and preserving the treasured moments of the school year.
"I love the fact that every year we get to cover a different set of students and a different set of interests with a group of people who are working towards the same end goal," Lakshmi said. "It's worth it because we also create such a beautiful product at the end."
What initially drew Lakshmi to TALON — and what she loves the most — is the artistic process beneath every page. Creativity comes in many forms to Lakshmi: she often experiments with animation, design, fashion (evidenced by her extensive sneaker collection) and photography. 
Lakshmi currently devotes herself to her AP 2D Art portfolio: a collection of self-portraits that capture her exploration of her cultural identity. Having lived in many locations, from Pittsburgh to Shanghai, growing up, Lakshmi often felt confused about how to identify herself.
"I've always had this disconnect between which culture I really feel like I should belong to," Lakshmi said. "With this set of self portraits, I want to acknowledge the fact that I have a lot of confusion as to my identity, and I want other people to understand that there are people who feel the same way and who aren't sure, and that's completely okay because you don't have to define yourself from one place."
Close friend Deeya Viradia (12), who, like Lakshmi, grew up on the East Coast, has watched Lakshmi learn to navigate her identity with perseverance and openness.
"We both realized how the different places we've lived have shaped who we are," Deeya said. "It's really interesting to me how the different places where Lakshmi has lived contribute to her identity, and despite living in so many different places, she's picked up things from each of those places that have contributed to who she is."
One avenue through which Lakshmi seeks to learn more about her cultural heritage is Indian classical dance. Over the last 12 years, Lakshmi has grown to embrace dance as a means to explore her Indian culture.
"It's really unique because the song has a meaning and the dance interprets the meaning," Lakshmi said. "With every line, there's an interpretation and the hand gestures in the movement encapsulate what that song means. There's beauty within dancing because it's a different type of creativity: it's getting to tell a story, one that's not yours, but maybe it's one that you can relate to or you understand from your childhood."
Lakshmi's unfamiliarity with Indian languages made interpreting and appreciating these stories a challenge. To better understand the songs, Lakshmi started to connect with a community of fellow dancers who shared similar backgrounds.
"As I've gone along, I've learned that I need to translate it and figure out what it means to fully be able to understand what I'm dancing for," Lakshmi said. "I started to really connect to dance and enjoy it. I started to understand the meaning and the traditions behind it, which helped me connect a lot more to it than I did in the past."
As Lakshmi looks ahead to the future, she keeps her mind open. Her drive for excellence continues to lead her forward as she navigates her world with purpose and dedication.
About the Contributors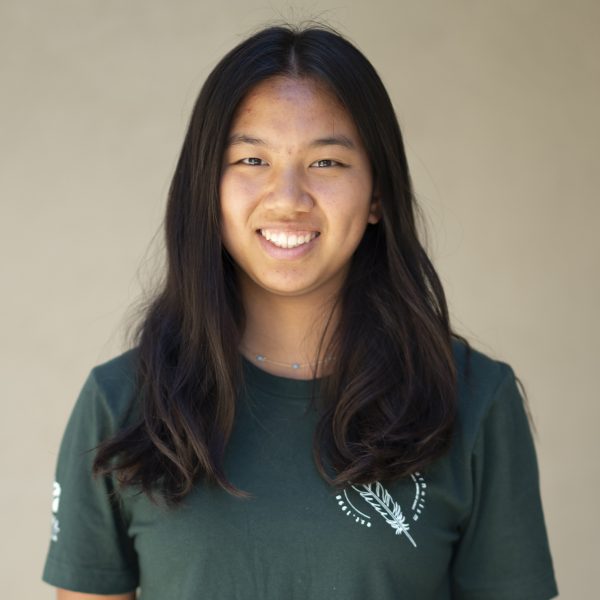 Olivia Xu, Humans of Harker Co-Editor-in-Chief
Olivia Xu (12) is the co-editor-in-chief of Humans of Harker, and this is her fourth year on staff. She is excited to celebrate the Class of 2024 and collaborate...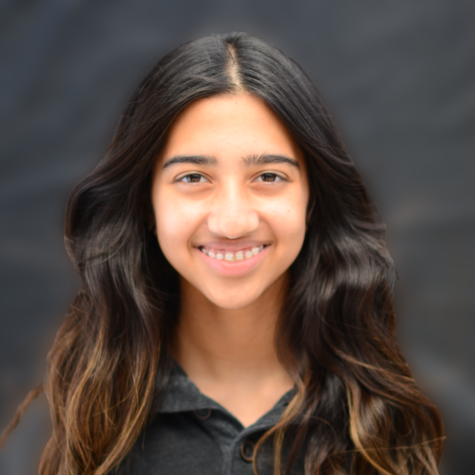 Lakshmi Mulgund, TALON Co-Editor-in-Chief
Lakshmi Mulgund (12) is the co-editor-in-chief of the TALON Yearbook, and this is her fourth year on staff.  Lakshmi hopes to collaborate with new reporters...