Humans of Harker: Serving up success
Emily Novikov explores her independence through college tennis recruitment
A tiny green tennis ball flies across the net, spinning faster than the eye can track. On the other side, the opponent lunges for the ball, but it hits the ground before she reaches it, eliciting a chorus of cheers from the crowd. Her blonde ponytail swaying, Emily Novikov (12) adjusts her hat and smiles with pride against the harsh sunlight as she prepares for the next round. Emboldened by this successful shot, Emily recalls the moment as one that enabled her to momentarily forget about the pressures of the recruiting process, focusing only on the game. 
Emily first started playing tennis when she was five and now competes on the varsity girls tennis team. Throughout her journey with tennis, her parents have been her biggest supporters. Emily finds inspiration in the resilience and perseverance they displayed to build new lives in the United States after immigrating from Russia. 
"My parents didn't really have a lot coming in, but their number one was that they had a good education," Emily said. "That was the thing that kept me going. I wanted to do well and I wanted to go to a good college, but they were the reason why."
During the recruiting season for tennis, Emily put countless hours into researching potential colleges and programs, reaching out to recruiters and training to improve her performance. While the process proved challenging and often stressful for Emily, her coach always pushed her to her fullest potential. Emily expresses gratitude for all the people that supported her during the tough time. 
"I had a lot of people around me that helped me," Emily said. "My coach was really strict on me. My parents were really, really tough. If it weren't for them, I wouldn't have gotten through it; they were really hard on me about it, but now I'm really appreciative of them for it."
Close friend Rachel Ning (12), who met Emily in middle school, admired Emily's independence and self-initiative during the recruiting process. Having a sibling who experienced the process as well, Rachel understands its difficulty and stressful nature.
"She did it all by herself," Rachel said. "She contacted coaches by herself and her parents weren't super involved in it. Being able to get committed to D1 was pretty much all by herself, which I really admired because my sibling also got recruited and it was already a very difficult process to do even with my parents involved in it."
Close friend Lexi Nishimura (12) similarly commended Emily's determination. After meeting in sixth grade and growing closer in freshman year, Lexi has watched Emily grow as a tennis player and as a person, developing her confidence over the years. 
"She's put more faith in herself and I admire her for that," Lexi said."There was a period of time when she was struggling with whether or not she was going to commit for tennis, but I knew she had it in herself and her friends knew she had it in her. She found it in herself to really step up and work toward that goal."
After committing, Emily made sure to find time to thank those who helped her. Upper school mathematics teacher Caren Furtado taught Emily in her junior year. Throughout the year, Emily not only demonstrated an incredible work ethic but also frequently helped her peers. Furtado also built some of her fondest memories with Emily discussing tennis.
"She was not only such a great student but also such a good mentor and a wonderful role model," Furtado said. "Every time she won a tournament, she would come in being so proud. She committed to Georgetown and sent me an email right away, which not many students do. She was kind and well-mannered enough to think of me and let me know and share that joy and pride."
Having received support from her parents, friends and teachers, Emily strives to uplift other members of the community as well, valuing kindness over individual accomplishment.
"Something I really value about people is their character, not their accomplishments or what they do," Emily said. "I try my best to be kind to others, especially teachers and those that are younger than me, because I don't want to be remembered as someone who isn't kind."
Tennis has been a transformative journey for Emily, shaping her into a more confident and determined individual. But above all, Emily values the people and community that encouraged her, from her early days of watching professional tennis matches to her recent recruitment to a D1 program.
"Tennis surrounded me with people that make me better," Emily said. "If I didn't play tennis, then I wouldn't be surrounded by my coach who pushes me and my friends whom I can relate to."
About the Contributors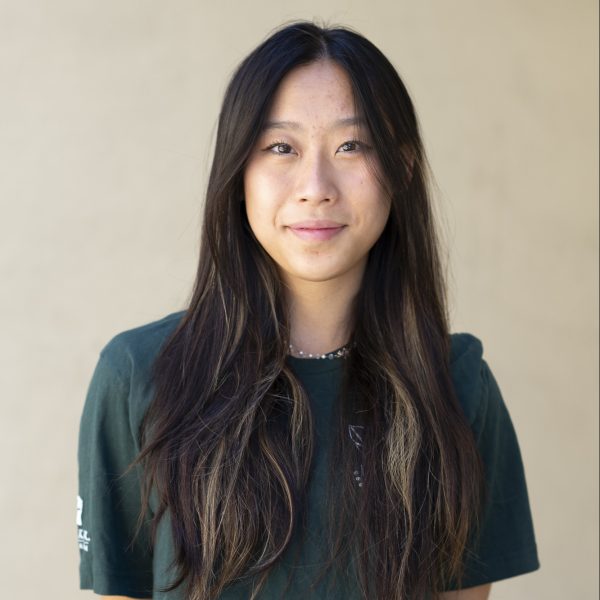 Heidi Lu, TALON Co-Academics Editor
Heidi Lu (12) is co-academics editor for the TALON Yearbook, and this is her fourth year on staff. This year, Heidi hopes to interact more with her community...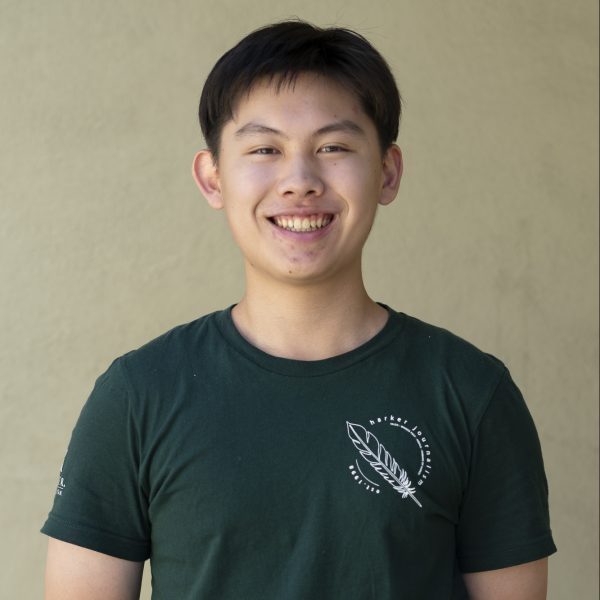 Brandon Zau, Photo Editor
Brandon Zau (12) is the photo editor for Harker Aquila, and this is his fourth year on staff. This year, Brandon hopes to celebrate his senior Class of...