Humans of Harker: Waves of change
Deeya Viradia improves the world through engineering
Growing up in Maryland surrounded by cornfields provided Deeya Viradia (12) with few sources of entertainment. However, Deeya channeled her creativity into building go-karts from skateboards and booster seats and corralled her friends into speeding down steep hills. She would often play with Legos, a hobby that evolved into her assembling an arcade machine with marbles controlled by an old Lego Mindstorms EV3 brick. Soon, turning scraps into functional products became a hobby for Deeya.
Years later, Deeya has found ways to harness her love of building into something bigger than herself that positively impacts her community. Once she realized that she could use her hobby to improve the environment and people around her, Deeya embarked on her biggest project yet: FloodFinder. FloodFinder uses traffic cameras and an AI model to track, detect and warn the public about floods, differentiating between small puddles and large accumulations of water by calculating the water's surface area. 
Hearing about how the 2014 and 2017 floods in San Jose had closed schools inspired Deeya to undertake this project. One day, as she took a walk around her neighborhood, the idea of FloodFinder came to her: she looked up at the traffic cameras and asked herself, "If traffic cameras can be used to detect traffic, why can't they also be used to detect flooding?"
"I pitched my project to the Chief Information Officer (CIO) of the city of San Jose," Deeya said. "The first few times he told me that my project was too much in the rudimentary stages to be accepted, but the third time he accepted my proposal. Now I'm still working with the city of San Jose to implement it."
Developing FloodFinder and preparing it for marketing were not accomplished overnight. To materialize her ideas, Deeya sought support from a mentor and an internship, and eventually assembled a team of volunteers with industry experience.
"I had to tread this fine line between being very open to their suggestions, learning from them, but also learning how to stand my own ground and say this is my idea and that this would work the best," Deeya said. 
Upper school computer science department chair Dr. Eric Nelson has watched Deeya navigate this project since her early years of high school. He recalled how Deeya's determination and confidence in her projects left a lasting impression on him.
"That's impressive, in terms of having that level of hutzpah to be able to drive in and talk to the mayor about something that you're doing," Dr. Nelson said. "She was like, 'Alright, I've got something that will help the world at large.'" 
Deeya's dedication to her work stands out to both her teachers and peers. Close friend Lakshmi Mulgund (12) noticed how Deeya put her full effort into every step of her FloodFinder project, from coding to marketing, while staying humble with her successes.
"Deeya's very motivated, so whenever she has something in her mind that she wants to do, she'll put in her 100% effort to try and get her goal accomplished, which is really admirable," Lakshmi said. "She'll always go the extra mile for things related to friendship and her work."
Engineering has taught Deeya how to analyze problems through a variety of lenses. When encountering roadblocks in her building projects, Deeya approaches them with an open mind, willing to consider the challenges from different angles.
"The attitude I live by is to try new things even if I don't know how to do it," Deeya said. "I've been trying to push myself in general, and doing so has allowed me to experience a lot more things that I wouldn't have if I never tried it in the first place. I'm really glad that I'm pushing myself to go outside my comfort zone."
Since first meeting Deeya in sixth grade, close friend Carol Wininger (12) has observed Deeya's confidence bloom, especially as she achieves successes through her research projects.
"I've seen that she always embarks on projects that she's actually passionate about, and doing that has naturally increased her confidence in herself in what she does," Carol said.  
Deeya's end goal is to make a positive difference in the world, whether it's for a single individual, locally or globally. Through her creativity and wholehearted commitment, Deeya actively builds the pathway to a better world.
"I'm able to make a difference through building, even if it's something as small as the grid wall panels I put in my room, or this vase that I built for my mom out of scrap pottery pieces, to something as big as FloodFinder," Deeya said. "I'm able to make an impact in some way, even if it's on one person's life, or the entire city of San Jose. Building has been this avenue for me that I can accomplish that change."
About the Contributors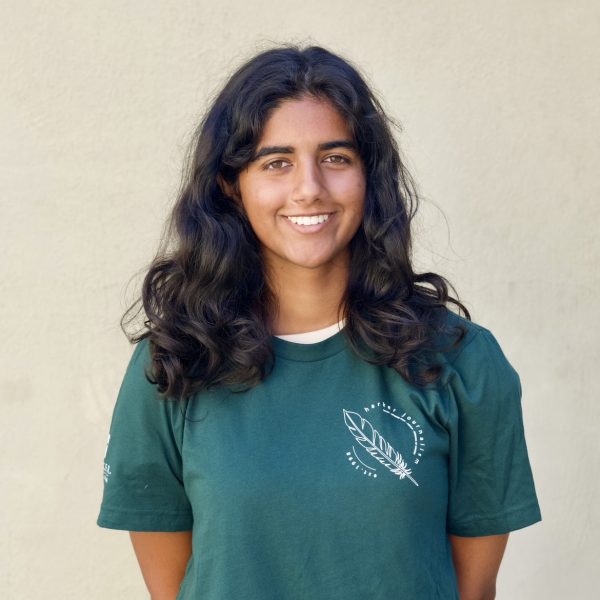 Jasmine Hansra, TALON Reporter
Jasmine Hansra (10) is a reporter for the TALON Yearbook, and this is her second year on staff. This year, Jasmine wishes to become more comfortable in...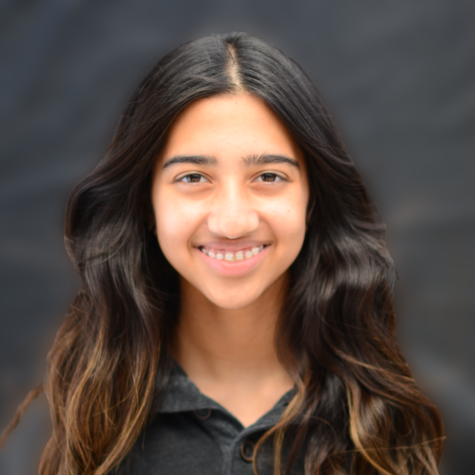 Lakshmi Mulgund, TALON Co-Editor-in-Chief
Lakshmi Mulgund (12) is the co-editor-in-chief of the TALON Yearbook, and this is her fourth year on staff.  Lakshmi hopes to collaborate with new reporters...