Humans of Harker: Punches of persistence
Sara Bhowmick develops determination through martial arts and canvassing
Like many others, Sara Bhowmick (12) once had misconceptions about martial arts, viewing it as violent and unusual. However, after taking up the activity in first grade, her perspective changed completely, and she now loves and excels in the sport. 
Sara's first martial arts class proved to be a turning point in her journey: although she got punched in the face during partner exercises, the experience only fueled her desire to learn self-defense. From that moment on, her drive to improve propelled her to continue attending classes, and after nine years of practice, Sara is now an accomplished second degree black belt.
What Sara appreciates most about the sport is the determination she has gained through training. Initially, she found the rigorous schedule, which involved practicing routines, grappling and sparring five days a week, to be physically demanding. Nevertheless, through countless hours of perfecting these movements, she has learned to commit to her interest and persist through obstacles, a lesson she now carries with her both in martial arts and in her daily life. 
"During the martial arts tests, it's just hours and hours of constantly doing new techniques," Sara said. "Giving 110% is something that martial arts has disciplined me to do, and I'm incredibly grateful for that because it has translated into a lot of my other activities."
Close friend Amrita Pasupathy (12), who has known Sara since second grade, has watched Sara's resilience blossom over the years. She admires Sara's mindset and ability to overcome adversity one step at a time.
"Her approach to life is very determined," Amrita said. "Even when there's a problem, she doesn't really get let down by it. That energy reflects onto the people around her, in the sense that  everybody else also feels uplifted just by seeing her ready to face those challenges."
Sara's involvement in martial arts has also provided her with a close-knit community that she can rely on for support and guidance. When she is feeling down or not performing her best, Sara takes comfort in knowing that she can turn to her instructor for encouragement.
"Throughout these years, I've been so grateful for martial arts because it's something that has kept me disciplined and focused," Sara said. "Also, I've been introduced to a great community of people who love this sport and are supportive."
After developing resilience through martial arts, Sara decided to pursue canvassing to build confidence in asserting her thoughts. She channels many hours into the activity, going from door to door to advocate for local issues, political campaigns and community awareness.
In the summer of tenth grade, she began canvassing for an aspiring congressman, an experience that helped hone her communication and impromptu speaking skills. Further, from hearing what the general public had to say about issues such as water prices and gun rights, she gained a deeper understanding of real-world problems.
"[Canvassing has] helped my political knowledge and breadth," Sara said. "You have to know a lot about issues specifically pertaining to the Bay Area, and getting to learn those was eye-opening and helped me become more aware of certain situations."
Despite practicing speech since seventh grade, Sara found canvassing to be out of her comfort zone at first. The idea of speaking with complete strangers about political issues was daunting, but Sara persisted, and with each conversation, her confidence and conviction grew. 
As she knocked on doors, Sara was struck by the diversity of the people she encountered. Through her conversations, she heard stories of families still grappling with the impacts of the 2000s recession and others who had been affected by the Japanese internment camps. 
"In the Bay Area, we often have this perception that there's a pretty concentrated, similar political view," Sara said. "When I actually went out there, I was able to hear so many different outlooks. It was such a cool experience meeting people from such diverse backgrounds from hundreds of doors."
Through canvassing, Sara has gained a profound appreciation for the stories and political views of people around her, which has factored into her sympathetic and kind personality. Sara's dedication to helping others is a quality that close friend Saavi Kumar (12) is grateful for.
"The first time I met her, I thought she was really loud, and she drew a lot of attention," Saavi said. "She's actually outgoing, empathetic and really good with people. She's great to talk to."
Sara's caring personality shines through both in and out of school, as she aims to always make time for her two younger brothers. Whether she's tutoring them in Spanish, assisting them with schoolwork or cracking jokes during the day, she strives to be a supportive and encouraging older sibling. Her dedication to her family and friends has earned the respect of many, including upper school mathematics department chair and Sara's advisor Anthony Silk.
"There's a sense of pride that comes over me when I see her, because I know how much she has grown over the years and how much she has been thinking about herself and thinking about others," Silk said. 
From breaking boards to knocking on doors, Sara's determination has increased tremendously over the course of her high school career. Through canvassing, she has grown confident in asserting herself and standing up for her values. And through martial arts, she's gained the "physical" assurance to protect herself and others in dangerous situations.
"Martial arts has made me more confident in myself and my strength, knowing that if I ever did get into a dangerous situation, I would have those skills to help me," Sara said. "Nothing is ever guaranteed, but knowing that I have the ability to protect myself is something that's really comforting to me."
About the Contributors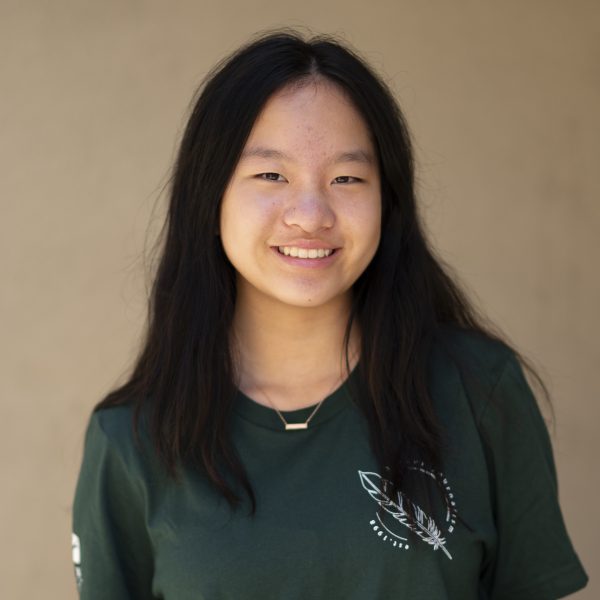 Ashley Mo, Reporter
Ashley Mo (10) is a reporter for Harker Aquila, and this is her second year on staff. This year, Ashley hopes to write about stories both within and outside...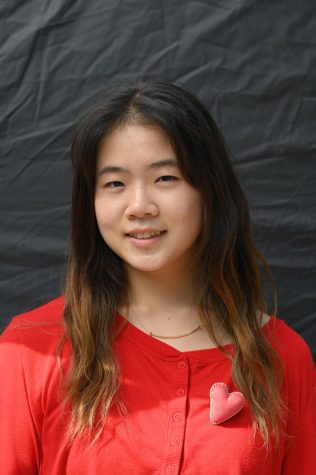 Jessica Tang, Photo Editor
Jessica Tang (12) is the photo editor for Harker Aquila, and this is her third year on staff. This year, Jessica looks forward to using new equipment to...