Humans of Harker: Compassion in action
From acquaintances to animals, Leisha Devisetti's kindness touches everyone around her
When Leisha Devisetti's (12) friends talk about her, there is one word that they always mention: compassion. From her acquaintances to her teachers, those around her are quick to highlight her warmth, empathy and positive attitude as traits that set her apart and make her who she is. Whether she's playing on Harker's varsity girls basketball team or protesting for animal rights, Leisha's effervescent and kind personality shines through in all of her endeavors.
"If I were to think of an emoji, she's the crying-laughing emoji because she's very, very funny," longtime friend Namrata Karra (12) said. "She has probably one of the best senses of humor that I know. She's always going to make me laugh, and she's very empathetic as a person."
Leisha credits basketball for teaching a range of valuable skills, including teamwork, resilience and leadership. As the captain of the varsity girls basketball team since her junior year, Leisha is an uplifting and motivating force for her teammates.
"One of the things that I really enjoy about basketball is just the fact that we have a team," Leisha said. "Even though it's physically taxing, you have people who are there and going through it with you. In basketball, we have practices almost every day, for two hours a day. If we have time, we'll have team bonding with each other. Because we spend so much time together, we've just been developing our skills and getting better each day."
As a leader, Leisha supports her teammates with her energetic and amiable spirit, fostering an inclusive environment and a sense of camaraderie within the team.
"She's really welcoming," close friend and basketball teammate Grace Hoang (12) said. "She's really bubbly and happy all the time, really optimistic about everything. She's always in a good mood."
While Leisha's teammates know her for her kindness and positive attitude, she becomes a fierce competitor when she steps on the court. Because of her tenacity, she excels at both offense and defense, playing as both a forward and a guard for her team. She leads by example, pushing her teammates to give their all and fight for every point until the buzzer.
"On the court, when she's actually playing, she's so scary," teammate Annmaria Antony (12) said.  "That's why we all love her — because she's a really useful asset on the court. When we're losing in a game, a lot of us will have given up, but she's the only person that will keep cheering and keep encouraging us to not give up."
Leisha's kindness and determination shine also through in her animal rights activism, as she fights to preserve the planet's ecosystems. Her desire to end animal cruelty and raise awareness about this problem stems from her switch to a vegan lifestyle in eighth grade, when she learned of the inhumane conditions that animals endure on factory farms.
Her transition to veganism also sparked Leisha's interest in cooking. While she initially took up cooking to satisfy her own dietary needs, she quickly discovered a passion for it and even attended culinary school to hone her skills. Through her experience with cooking, Leisha has only gained a deeper appreciation for the benefits of veganism.
"I care about being conscious about the way that we live so we don't damage each other in the process," Leisha said. "That's the thing that makes animal rights [important] — so that we can make more informed choices about the way that we act."
As an active member of the animal rights advocacy group Anonymous for the Voiceless, which aims to spread awareness regarding the social, ethical and environmental issues surrounding animal-based products, Leisha frequently participates in protests to fight for animal rights. Despite facing resistance and even ridicule from those who disagree with her message, Leisha remains steadfast in her commitment to animal welfare.
"There are some experiences that we face, but having to face those just reminds me why I'm doing what I do," Leisha said, referring to times when she had been taunted by passersby. "It just goes to show how much more work needs to be done, so it only motivates me to continue doing animal rights activism."
During one such protest, Leisha encountered a young child attempting to convince her parents to let her become vegan. The parents initially hesitated to make such a drastic change to their lifestyle, but by shedding light on the ethical and environmental benefits that come with a plant-based diet, Leisha changed their perspective and helped them understand where their daughter was coming from.
"We convinced the parents to let their daughter be vegan, and they said that they would make an effort as well," Leisha said. "So that's three people, one whole family, and it was really pretty."
At the core of each of her pursuits lie Leisha's deep-rooted compassion and empathy for others. As she continues to excel as a leader on the basketball court and in her activism work, she carries with her an unwavering resolve to help others. The positivity that she brings to the communities she is involved in brightens the lives of everyone around her.
"A lot of the time I'm described as a golden retriever," Leisha said. "I'm really perked up by everything. I'm always ready to do whatever. I'm curious and happy, and I'm empathetic in the sense that I care a lot about the world."
About the Contributor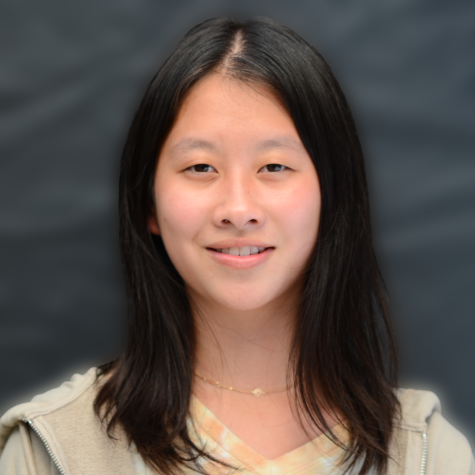 Sally Zhu, Aquila Co-Editor-in-Chief
Sally Zhu (12) is the co-editor-in-chief of Harker Aquila, and this is her fourth year on staff. This year, Sally wishes to interview more people around...