Humans of Harker: Machining for change
Laurie Jin fosters collaboration in robotics and climate reform
Loud, mechanical whirring fills the dimly-lit robotics lab as metal shavings fly out of the lathe, collecting on the rusty metal base below. With safety goggles on and her hair tied back, Laurie Jin (12) stands over the machine, eyes fixed on the spinning aluminum shaft in the center. Within minutes, she has trimmed the metal rod into an axle of correct length, accurate to a thousandth of an inch.
During the club fair in her ninth grade year, one of Laurie's close friends encouraged her to sign up for the robotics team. Initially, Laurie believed that robotics was largely programming and coding, which did not align with her main interests. However, after attending a few meetings, she found her passion for mechanics and machining, as the hands-on style appealed to her. Gradually, she mastered operating the equipment and became an experienced member of the robotics team.
In her junior year, Laurie assumed the role of mechanical lead. During meetings, she was responsible for training new members of the team on how to use a lathe, a large machine used for shaping metal. To streamline the learning process and ensure consistency, she decided to plan out her lessons beforehand.
"I made myself a script as I taught them, and as I taught more and more people, everything became automatic," Laurie said. It's really interesting, because reflecting on yourself in freshman year, you didn't know anything. But now, you're the one teaching people how to use this stuff, things that they don't know." 
Now, as the mechanical co-director, Laurie organizes meetings, plans out the assembly of the robot and communicates with her sub-team and other sub-teams to ensure steady progress. The intense atmosphere and collaboration involved with robotics excites her.
"I enjoy the stress of it all," Laurie said. "For robotics, you're building a robot from scratch. You've got nothing. You need to design it. You need a machine to assemble it and wire it, and you also need to make sure it works through software. All of that is a group effort, and it's team-based project learning. I learned so much through robotics, and I really enjoy working with my teammates." 
Laurie's experiences in robotics have taught her to always embrace opportunities, as she didn't realize that she enjoyed machining until after trying it out. Through her journey, she also recognized the importance of time management. As her workload piled up, Laurie developed methods to stay organized and manage her responsibilities effectively.
"I'm in a relatively more healthy space," Laurie said. "Every night, I write out a planner for the next day. Making the schedule really helped me manage my time and really helped me with my mental health too."
Close friend Ada Praun-Petrovic (12), who has worked with Laurie on the robotics team for four years, admires her commitment to everything she does.
"[Laurie is] really diligent," Ada said. "When she sets her mind on something, she's really disciplined about doing it, and she doesn't get lazy or decide that she doesn't want to do something just because she doesn't feel like it. In quarantine, we both tried to be healthy and stay on a workout plan. I was constantly slacking off, like every other day, but Laurie was diligent about it and never missed a day." 
One topic Laurie particularly dedicates herself to is the climate cause. During quarantine, Laurie, along with Ada and a couple of other friends, formed an organization called Change the End. She remembers hearing that upper school English teacher Beverley Manning's property had been claimed by wildfires during quarantine. This event fueled Laurie's eagerness to mitigate the effects of  climate change. 
"I wouldn't say I was super close with [Manning], but she was still one of my teachers and a part of the Harker community," Laurie said. "I thought, 'Dang, that could have been one of my friends.' My friends had gotten evacuation warnings. I never really thought much about it until I realized how close it was to me."
In her day-to-day life, Laurie is known for her warm and sociable nature. Mike Sullivan (12), who has known her since eighth grade, recalls her generous spirit, as she made study guides for their entire science class. He described Laurie as an outgoing individual who is supportive in every circumstance.
"Laurie's not just passionate with her work, but also with people and relationships," Mike said. "If someone approaches her and they need some help with something, she makes sure that she either gets them help or makes sure that they don't need help. She's always open to talk to people. She's very lighthearted, and most of the time, it really makes the situation less tense."
Upper school college counselor Martin Walsh, who worked closely with Laurie this year, respects her unrelenting focus and fearless determination. Seeing her devotion to the climate cause, he encourages Laurie to push forward in her efforts.
"She's really interested in trying to help solve some of the environmental issues," Walsh said. "I would advise her to be patient [because] her goals are going to take a lifetime to achieve, helping save the environment, helping to create the type of change that she wants to create."
Looking forward, Laurie aims to pursue a major in environmental engineering as a college undergraduate. With a firm belief in the power of technology to bring about positive change, she aims to utilize her skills in robotics to develop solutions for addressing the climate crisis in the future.
"I've always been interested in making an impact on the world," Laurie said. "It's why I do outside climate activism: because I'm really passionate about not burning in the future."
About the Contributors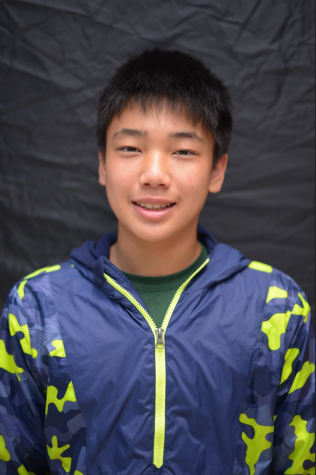 Victor Gong, Assistant STEM Editor
Victor Gong (10) is an assistant STEM editor for Harker Aquila and the Winged Post, and this is his second year on staff. This year, Victor hopes to work...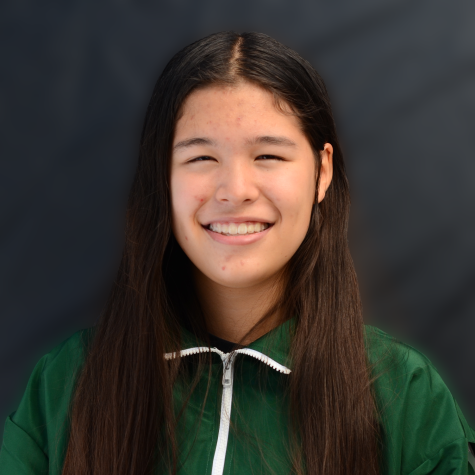 Margaret Cartee, Opinions Editor
Margaret Cartee (12) is the opinions editor for Harker Aquila and the Winged Post, and this is her third year on staff. This year, Margaret wants to write...