Humans of Harker: Critical thinker, community builder
Rohan Bhowmik fosters a community of learning and fun
As lunch approaches its peak, a group of students congregates at the chocolate milk machine — only to realize the dispenser is clogged. A buzz of disgruntlement grows among the crowd as they wonder what to do. Rohan Bhowmik (12) has the perfect solution. He swiftly employs tools acquired from upper school computer science teacher Marina Peregrino's computer architecture class — a red wire cutter and blue pliers — to fix the malfunctioning machine, restoring the flow of chocolate milk.
"As soon as you find out that you're able to solve problems and you're able to make things click in place, it really gets you going," Rohan said. "These tools allow you to solve problems that you couldn't really solve without them. That offers a pretty unique angle."
Math and physics in particular sparked Rohan's interest, leading him to participate in the American Math Competition series, USA Physics Olympiad and Science Bowl, a buzzer-based team competition covering all fields of science for high school students. Even in his daily life, Rohan uses principles from both disciplines to navigate his way through challenges.
"You can use physics to explain certain phenomena," Rohan said. "For example, we were trying to find out why a window in our house broke and found out that, over time, if you only lock the bottom part of the window, that creates a temperature differential that causes it to bend inwards and it stresses on the joints of the window. Math and physics are unique in that you find ways to apply them without even knowing."
Rohan appreciates science for not only its critical thinking aspect, but also the community surrounding the discipline. Through joining the math elective class and the Science Bowl team in middle school, Rohan found a group of peers whom he could learn from and discuss problems with.
"I've really enjoyed the community around competitions," Rohan said. "On one hand it offers a competition which is fast paced, heart racing, a buzz as fast as you can and answer before they finish reading half the question. At the same time, the community built around it has been very nice; it's nice to have people who are also interested in science come together and study, practice, compete. They're boisterous, they're energetic, and at the same time, very knowledgeable."
This year, Rohan serves as a leader in Harker's scientific community as the captain of the upper school Science Bowl team and a coach for the middle school Science Bowl team. Although becoming captain was a sudden transition, he adapted smoothly to his position and constantly strives to improve as a mentor.
"I want to continue fostering science as not just as a community of doing and learning, but having fun and connecting with other people," Rohan said. "I am, in a sense, the one leading the community, so it's up to me. I hope that along the way I stand as a mentor figure that makes science entertaining with fun explanations, but also serves as a conduit into science."
As a teacher, Rohan interweaves humor into his lectures to inspire his students to find thrill in discovery.
"It's good to invest into some clownery, a little bit of memeing and trolling to make yourself more likable to students," Rohan said. "That in turn means that they will pay attention to you — they will want to know what you're saying, and it also makes the information more digestible. As a young woman with an umbrella once said, a spoonful of sugar helps the medicine go down."
Rohan's combination of humor, intellect and patience permeates all of his interactions, not just those with his students. Close friend Matthew Lau (12) attested to Rohan's ability to integrate these traits into various social settings. 
"He doesn't try to put up a facade." Matthew said. "He can be pretty serious at times, and for the most part he's really logical: he'll usually point out your fallacies. But at the same time, he can also be silly, like the way he talks. He's also really open-minded and open to talking to people."
Science Bowl mentor and middle school math teacher Vandana Kadam applauded Rohan's maturity and responsibility as a student. Kadam first met Rohan when he joined math elective in seventh grade and has worked with him in coaching the middle school Science Bowl team.
"My first impression of him was a student who was really keen, very genuinely interested," Kadam said. "He's that one student who's nonjudgmental and is what I would call a quiet leader. He's not up there talking to people and doing things, but he is a leader who leads with passion, who leads with compassion, and tries to bring out the best in everybody."
In addition to mentoring his students, Rohan extends his generosity and compassion to his peers. Close friend and fellow member of orchestra Jacob Huang (12) noted Rohan's thoughtfulness and willingness to assist others in the ensemble. 
"At every single orchestra concert, even if it was like 11:00 p.m. when everyone else had gone home, he would always help us," Jacob said. "He would stay behind to help percussion put away the equipment, put away the risers, the drum set. He makes everyone's lives significantly easier at the expense of his own time and energy."
As with teaching, Rohan imbues a blend of fun and passion in his personal endeavors and his interactions with those around him. 
"Science is intimidating," Rohan said. "This is where the word 'conduit' comes in: it's acting as a teacher to bring the information such that they're prepared to seek it out for themselves. But the thing about teaching is it comes down to how well you can captivate the audience. Can you make sure that they're listening to you, that they understand you? That's the essence of learning: just going out, absorbing information without a purpose, having fun exploring by yourself."
About the Contributor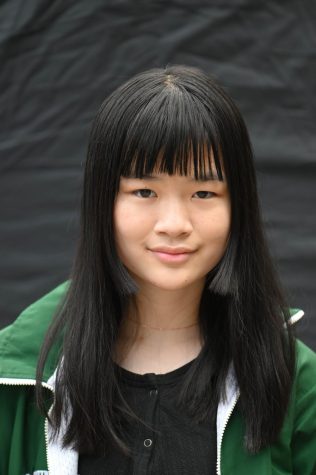 Angelina Hu, TALON Student Life Editor
Angelina Hu (11) is the Student Life editor for the TALON Yearbook, and this is her third year on staff. This year, Angelina wishes to meet all of her...