Nation commemorates Martin Luther King Jr. Day with service
The nation observed Martin Luther King Jr. Day, named for the late activist who pioneered the American civil rights movement, as schools, including all Harker campuses, and businesses closed to create time for community service today.
Earlier this month, upper school community service coordinator and activities director Kerry Enzensperger sent an email to the community with a list of local volunteer opportunities in honor of the holiday. For example, students can sign up for planting at Watson Park in San Jose or at Pearson-Arastradero Preserve in Palo Alto. 
"What activists do and in the past have done, it wasn't because they were getting paid to do it or because they had some type of reward for doing what they did," Student Diversity Coalition (SDC) Junior Leader Dina Ande (11) said. "It was all out of the willingness of their hearts, to make sure that their people could enjoy the same rights and opportunities as everyone else. Just like that, it's important that we all do our part to make sure that we can all enjoy the same opportunities."
Born on Jan. 15, 1929, Dr. Martin Luther King Jr. pioneered the American Civil Rights Movement of the 1950s and 1960s through nonviolent protests and described his vision in his famous "I Have a Dream" speech in 1963. 
"I have a dream that my four little children will one day live in a nation where they will not be judged by the color of their skin but by their character," King said in his speech.
President Ronald Reagan signed a bill in 1983 acknowledging King's birthday as a federal holiday, which first took effect in 1986 and now occurs on the third Monday of January annually. The government began promoting the holiday as a day of community service after President Bill Clinton signed the Martin Luther King, Jr. Federal Holiday and Service Act in 1994.
"On this day of commemoration, service, and action, let us hold up a mirror to America and ask ourselves:  What kind of country do we want to be? Will we honor Dr. King's legacy by rising together — buttressed by each other's successes, enriched by each other's differences, and made whole by each other's compassion? I believe we can," President Joe Biden wrote in a proclamation on Friday.
Over half a century after his assassination in 1968, King's vision remains pertinent to modern reckonings about equality, specifically systemic racism, in the United States. His dream lives on through activism, service and his eponymous holiday. 
"To me, [Martin Luther King Jr. Day] is a great day to remember the work that many people have put into making sure that Black people within the United States could have the rights that we can now have," Dina said. "It's a day to be thankful and to remember all the work that's been put into everything that seems simple now. [People] put a lot of sweat and blood into making sure that this is kind of the world that we live in."
About the Contributors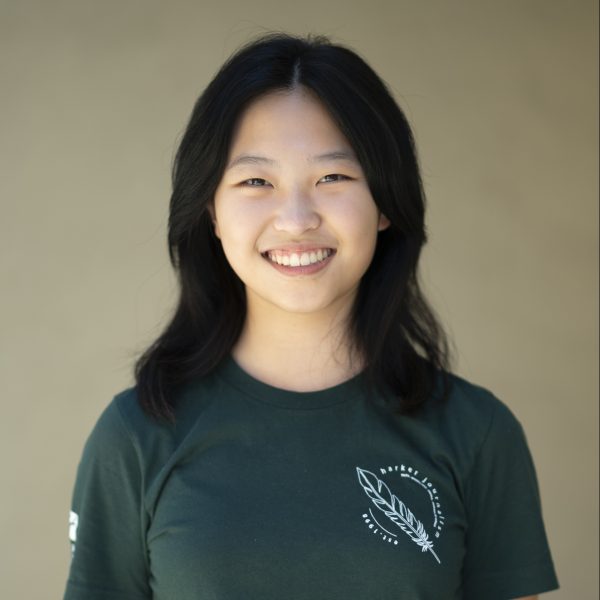 Desiree Luo, Aquila Co-Managing Editor
Desiree Luo (12) is a co-managing editor for Harker Aquila, and this is her fourth year on staff. This year, Desiree hopes to interview new sources and...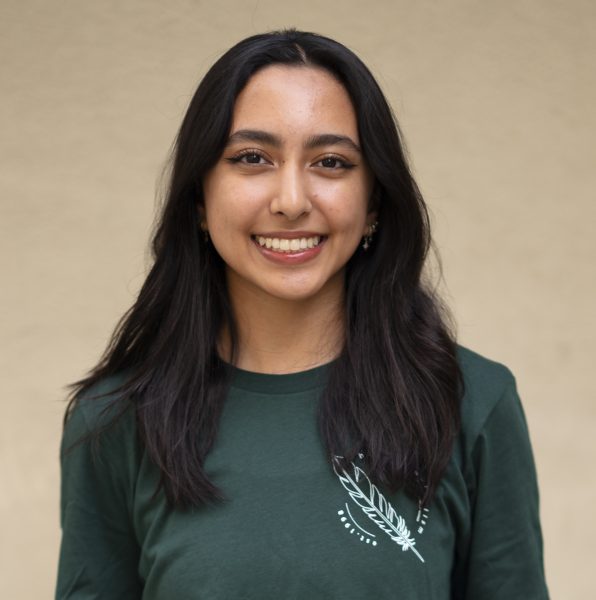 Shareen Chahal, Winged Post Co-Managing Editor
Shareen Chahal (12) is a co-managing editor for the Winged Post, and this is her third year on staff. This year, Shareen hopes to extend her coverage to...