Humans of Harker: From figure skater to figure creator
Sally Zhu

Ashley Ruan (12): I started skating when I was five or six, after my first lesson. I mean, it was hard, but it was really fun. So I guess I just continued skating since I really enjoyed the feeling of being able to glide, it's almost like flying.

I skate about six to eight hours a week now. And I prefer morning practice, I just feel like it's a great way to start the day. I really enjoy skating as sort of a stress reliever, from what I do at school, and I really enjoy the feeling of being able to kind of challenge myself, and try new things such as new jumps or new students, even though it gets scary.

But I think in the end, the satisfaction of being able to land a new jump is really worth all the effort.

For me, another thing I really enjoy doing outside of academics is drawing, which I also have been doing since I was about in preschool. And I think these two are my favorite activities that I do outside of school.

I had a friend connect me with my current partner in this business. And originally, she commissioned a picture from me, and then she really liked the style, so we decided to continue collaborating and built this tiny business.

I think my favorite part is being able to turn my digital drawings that I do into real products, and just being able to either hold a keychain or a pin in my hand, is I feel like, it's really different from just seeing it on the screen. Being able to have a physical product from my art kind of gives it a sense of permanence.

It's something I can give to my family and my friends as a gift, and they can either display it on their bags or stick it on their notebooks and stuff. And I feel like it feels more personal because it's something that, I guess reminds them of either me or just my art.
About the Contributor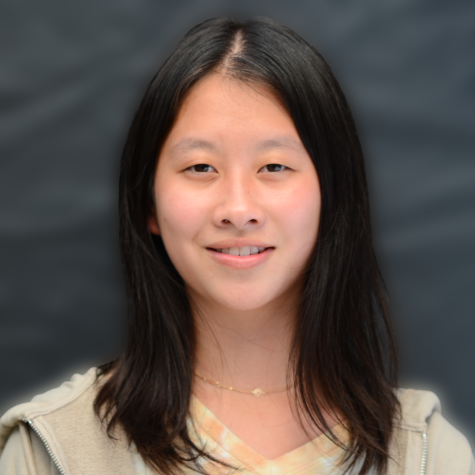 Sally Zhu, Aquila Co-Editor-in-Chief
Sally Zhu (12) is the co-editor-in-chief of Harker Aquila, and this is her fourth year on staff. This year, Sally wishes to interview more people around...