Humans of Harker: Taking kicks and taking risks
In both soccer and academics, Krish Maniar strives for success
The game clock ticks down to its last seconds. The championship game and 2015 Morgan Hill District Cup title now rely on Krish Maniar (12). He secures the soccer ball between his feet and kicks it straight toward the net, praying for the first-ever goal of his soccer career, and the win, of course.
Goal!
Krish recalls his teammates sprinting to him as parents and coaches cheer on from the sidelines, marking the most memorable moment in his nearly ten-year soccer career. 
At the age of eight, Krish joined a club soccer team, and this past year, he joined the Harker soccer team. After trying out various sports including basketball and football, Krish found himself gravitating toward soccer for its unique quality of only being able to use your feet. 
"The reason I enjoy soccer so much is because of that feeling of being outdoors and that refreshing smell of air outside," Krish said. "It's really relaxing and allows me to de-stress from all the work I'm doing and just put my heart out on the field. It's also helped me become a much more lighthearted person in general."
Aside from playing soccer inside and outside of Harker, Krish leads the Model United Nations club at the upper school. Joining Model U.N. during freshman year has not only improved his collaboration skills, but also helped spark his journey toward growth, both in terms of interests and personality.
"That collaborative effort to try to solve some of the world's biggest problems is something that's really fascinating to me," Krish said. "Trying to create tens of pages of resolutions, working with students from other grades or schools, sometimes even countries, and developing solutions that meet everyone's interests to reach a common ground is something that you don't see in other activities."
Krish credited his wide range of interests to Harker's plethora of resources and noted how they can be a crucial tool for engaging in so many different fields in a limited amount of time. From Model U.N. to TedX, each of the activities he participates in shapes who he is today and who he may become in the future.
"The ability to get involved in something like Model U.N. or run a TEDx event is something that you don't see in a lot of schools," Krish said. "It's something pretty new. The resources and opportunities available at Harker have really allowed me to dive into such a wide range of fields that really shape who I am now."
Krish's leadership skills from Model U.N. have transferred over to other activities he takes part in, including the Critical Issues Forum (CIF) club. Upper school physics and computer science teacher Dr. Eric Nelson has taught Krish in class, mentored his Synopsys research project and advised CIF, where Krish serves as president. Dr. Nelson admires Krish's determination and dedication to every activity he is involved in. 
"My first impression of Krish was that when he sees something that needs to be done and if he has the time and ability to do it, he'll simply step in and do it voluntarily," Dr. Nelson said.
A close friend of Krish's since first grade, Alex Lan (12) commended Krish's personality. Alex respects how Krish is able to maintain a carefree spirit while committing himself to the activities he enjoys doing. 
"In any situation, Krish's lighthearted nature enables him to form lasting relationships and network well in social settings," Alex said. "That's probably why he's successful with his many clubs and extracurricular projects."
Another close friend Johnathan Mo (12) met Krish in sixth grade when they were both new to Harker. Johnathan emphasized the blitheness Krish carries with him as he balances his seemingly thousands of hobbies.
"He loves putting smiles on people's faces using his humor and has become a lot more loving and caring over the years," Johnathan said. "He can turn any serious situation into something that people can look back and laugh about."
Reflecting on his time at Harker's middle school and upper school, Krish narrowed in on his experiences as a ninth grader. At that time, he thought of high school as a fresh slate and a new chapter in his life — over the course of high school, he has discovered his many hidden interests and become more comfortable with taking risks.
"I never thought that I would be involved in so many things," Krish said. "I just thought it would not be possible. I thought that even if I did, I would be completely miserable. But right now, I'm extremely happy: I've just been enjoying my life, while also being involved in activities that make me truly happy."
About the Contributors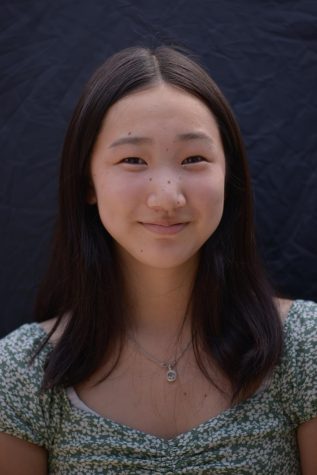 Gemma Chan, TALON Reporter
Gemma Chan (10) is a reporter for the TALON Yearbook, and this is her second year on staff. This year, Gemma hopes to improve her comfortability in her...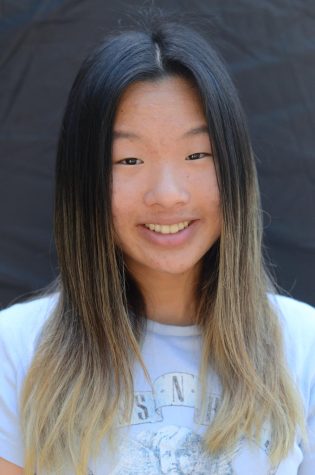 Tiffany Chang, Humans of Harker Editor-in-Chief
Tiffany Chang (12) is the editor-in-chief of Humans of Harker, and this is her fourth year on staff. She's looking forward to telling the story of the...