Humans of Harker: On the fast track
Armaan Thakker finds research from recovery
Maybe you've seen him walking through the halls with his colorful hoodies and eccentric shoes, cracking a smile while talking to friends. Perhaps you've heard his name come up in Eagle Updates during the spring sports season. Or you could walk into Investment Club's meetings in the Business and Entrepreneurship classrooms and hear him talk about trading, investing and stocks. Whether it be in research, Investment Club or on the track and field team, Armaan Thakker (12) has always strived to be in a position where he can guide, assist and enjoy his time with others. 
After racing his friends in middle school, Armaan discovered his running speed and tried out for the track team. Loving the competitive environment and team bonding aspect of the team, he decided to stay with track throughout high school. 
Having known him since kindergarten, Zeke Weng (12) has had the opportunity to watch Armaan develop as an athlete. Despite participating in other sports like basketball and football, Armaan ultimately continued to run track and field throughout high school because of the individual and team aspects of the sport.  
"He's probably the best at track as he's put in so much work outside of school and inside of school," Zeke said. "He just overall loves the sport and watches so much film, and I know how much work he's put into it."
However, in the fall of his junior year, Armaan injured muscles and ligaments in his knee after a football game. Although initially disheartened at the prospect of not being able to get recruited and play in his junior season, Armaan maintained a positive attitude and made a speedy recovery in only seven months. 
"It was really difficult for me because I thought everything I worked for was going to go away, and I wouldn't have the main thing that I do anymore," Armaan said. "The recovery would have been two years, but I was determined, so I ended up finishing in seven months and going back to track that same junior season." 
The recovery process was not easy. The pain medications Armaan took made it difficult for him to focus on his classes, so he had to put more effort in to finish school work during his recovery period. Upper school economics teacher Sam Lepler, who taught Armaan in his junior year, commented on Armaan's ability to recover both physically and mentally in terms of working through blocks with his school work. 
"He faced some adversity," Lepler said. "When you miss class, it's hard to make it up, and when you miss a significant amount because of injuries, it's even harder. He was not and is not the kind of person who just lets it go and fails out. He took the challenge on and did what it took to catch up and successfully rejoined the class, and that got himself back to speed." 
Even after recovery, Armaan's injury fueled his interest in computer science and research. For the past two years, he has been researching sepsis — the body's response to an infection damaging its own tissue — and its treatments. His curiosity for the topic started with being intrigued by the opioid crisis and the rising need for opioids as a treatment for sepsis. His personal connection to the topic furthered his interest in the research. 
"All of my research has been because I was personally affected by taking opioids after my surgery," Armaan said. "Even [my] Health and Human Services research was about where to distribute resources for opioid needs, and my research was [how] to predict sepsis to decrease the need for opioids. Everything is tied back to that one main cause."
Armaan's devotion to his research is evident to those around him. Close friend Sara Wan (12), who first met him during DECA launch in freshman year, has witnessed his development in his journey with research. 
"He's been working on the research paper with a college professor, and I know that he is very intuitive about it," Sara said. "He likes to spend a lot of time working on it and getting the work done. He's very passionate and hardworking." 
In his research, Armaan took advantage of opportunities like interviewing Dr. Anthony Fauci, the Chief Medical Advisor to the President, about his stance on the opioid crisis. However, he had to work for these experiences by carrying out basic work in the lab before. 
While trying to combine his interests in the engineering, political and medical groups of his team, Armaan realized he had to open himself to change by looking for new, more efficient approaches to improve communication between the teams. 
"There may be an obvious way, but there's always a better way, especially with a lot of my research," Armaan said. "We were using one model that was inefficient, and after months of research on our model, we found a more efficient way of doing things. There's always a shorter way or a new way of doing things. To foster innovation, you have to be willing to look for that change."
Armaan carries this open mindset to his other activities as well. At the end of the day, he hopes to be a leader and set an example for others, whether through the track team, being a good friend or advancing his research. 
"I want to be a person who's willing to foster innovation and change and have an impact on intellectual curiosity and exploration," Armaan said. "Through the investment club, through doing research and through mentoring other kids, I want to stimulate creativity."
About the Contributor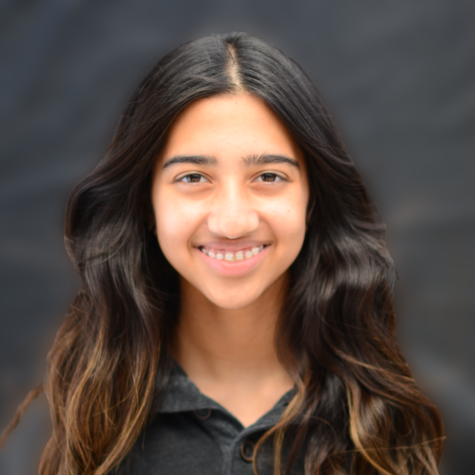 Lakshmi Mulgund, TALON Co-Editor-in-Chief
Lakshmi Mulgund (12) is the co-editor-in-chief of the TALON Yearbook, and this is her fourth year on staff.  Lakshmi hopes to collaborate with new reporters...