Spirit Night hosts festivities in anticipation of Homecoming Week
Harker Spirit Leadership Team (HSLT) hosted various activities at Spirit Night after school on Friday for students in anticipation of Homecoming Spirit Week. 
Starting from 3:30 pm, students could grab popcorn and pizza outside of Manzanita Hall from HSLT members; students also could participate in friendship bracelet-making and karaoke activities to celebrate the afternoon. 
Spirit Night had been held in previous years, but HSLT aimed to make it a larger experience for classes to gather to finish painting their eagles to meet the deadline and get spirited before Homecoming Week. 
"This year, we wanted to make it really exciting because this is the first year we're actually able to bring spirit back in full," HSLT president Sawyer Lai (12) said. "I'm just really appreciative of my team because they've all worked really hard to bring this Spirit Night."
Students painted the eagles for each class, with painters adding finishing colorful touches on the four sides as well as decorative elements including a balloon for the seniors and a green Slytherin scarf for the frosh class's "Harry Potter" theme. 
"Seeing everyone's creativity and hard work on the eagle was a really good experience," Tiffany Zhu (9), who worked on the eagle, said. "I'm really happy with how our eagle turned out, given that it was our first year." 
Homecoming Week began today with dress-up for the sophomores and juniors, with their themes of "Justice League" and "Minions," respectively, and the dodgeball preliminary games, with the sophomore and junior classes' advancement to the finals.
About the Contributor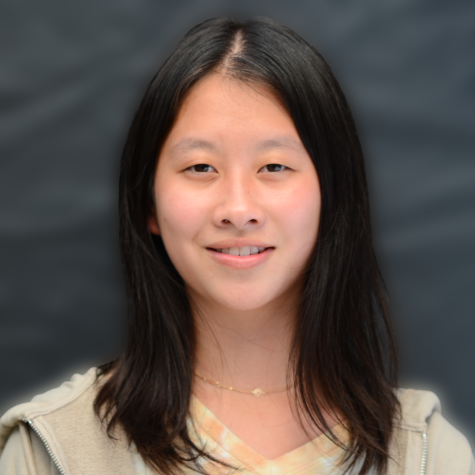 Sally Zhu, Aquila Co-Editor-in-Chief
Sally Zhu (12) is the co-editor-in-chief of Harker Aquila, and this is her fourth year on staff. This year, Sally wishes to interview more people around...