Varsity girls tennis team looks to repeat historic wins
Following their success last year, where they won not only California Central Coast Section league but also the Northern California Section I championships, the upper school Girls Varsity Tennis team faces lofty expectations to defend their titles this season. 
"Last year was a historic year, and we do have a bullseye on our backs as defending champions," head coach JP Fruttero said. "This year the idea is if we can build from our upperclassmen; they have a good idea of what it's going to take." 
The team kicks off their 2022-23 season next Tuesday against Sacred Heart at the Blackford tennis courts. 
With a strong roster of 16 players total, eight of whom are freshmen, team captain Anushka Mehrotra (12) embraces the challenge of guiding a team of mostly "new blood," as well as fulfilling her team captain role. Amid numerous roster changes, Anushka often finds herself helping out the underclassmen and keeping up positivity and discipline during practices and games. 
"[With] the freshmen, a lot of them come to me for advice or text me about their classes, which is nice because you usually only see them at tennis," Anushka said. "[The coaches and I] talk to the [team] a lot about taking every practice 100%, since it's easy to slack off when it gets too hot or [there's] too much work."
Despite the challenges of a shuffled team dynamic, Anushka enjoys the comradery school sports provide, marking it as one of her motivations to push through training while balancing school and sports. 
"In match situations, it's pretty intense bonding with [your teammates], and cheering each other on is nice because you're playing for more than yourself. Tennis is individual, but [school] makes it more like a team," she said. 
Medini Halepete (11) also pointed to the bonding aspect of the team as one of the highlights of her time so far with Harker tennis. She described the experience of joining the team immediately after the pandemic, and how her teammates helped her adjust. 
"Coming [to the team] as a freshman, especially right after online school, was really nerve-racking, but [Anushka] and a bunch of other upperclassmen made me feel comfortable and at-home," she said. 
Team member Jessica Wang (10) sets team bonding as one of her personal goals for this season.
"This upcoming season, I hope to bond more with my teammates," she said. "I feel last year I was new to the team and didn't get terribly close to anyone, but I want to become closer friends with everyone around me."
One of the newcomers to the team, Brenna Ren (9), commented on how it feels joining a team with a history of success. 
"We'll do the best we can," Brenna said. "Like last year, hopefully, we win, but if not, I think it's the experience as we go along that's really valuable." 
Coach John Fruttero echoed Brenna's sentiment, acknowledging the challenges of cultivating a young team but also recognizing their potential. 
"Expectations are high, and [we have] lofty goals," he said. "I'm okay shooting for the moon."
About the Contributors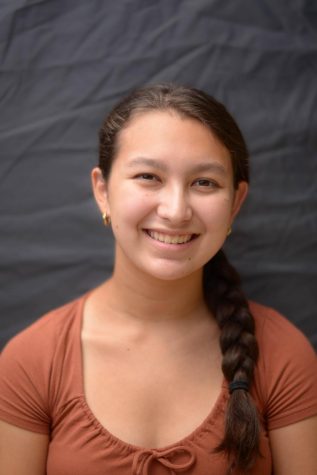 Katerina Matta, Assistant Features Editor
Katerina Matta (10) is an assistant features editor for Harker Aquila and the Winged Post, and this is her second year on staff. This year, Katerina hopes...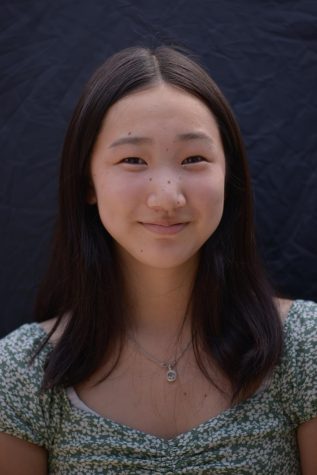 Gemma Chan, TALON Reporter
Gemma Chan (10) is a reporter for the TALON Yearbook, and this is her second year on staff. This year, Gemma hopes to improve her comfortability in her...