Humans of Harker: Ready for takeoff
Avidly pursuing his fascination of flying, Connor Wilcox soars to new heights
The rat-a-tat of gunfire sounds as fighter planes whiz across a simulated blue sky. A narrator delivers background information and history of the planes depicted on screen before the show's theme, a stream of planes taking off and engaging in aerial battle as action music punctuated by beeps and radio chatter plays, rolls on. "Dogfights," the name of the show, appears in blocky capital letters against a backdrop of radarlike concentric circles.
Watching "Dogfights," a History Channel documentary that recreated wartime aerial dogfights, with his grandfather is one of the many experiences Connor Wilcox (12) pinpoints as having sparked his love of flying. Seeing air shows like the San Francisco Fleet Week Air Show and EAA AirVenture Oshkosh, getting to fly in a WWII-era bomber for a raffle when he was 10, traveling across the world: these moments, too, inspired Connor to delve into flying.
Flying has had a profound impact on Connor's life, considering his current plans to obtain his pilot's license and his grandparents' occupations as pilots. He credits the singularity of the experience of being in a plane as the appeal that initially drew him to the activity.
"I don't know exactly what it was," Connor said. "Maybe it was the view, maybe it was the feeling, maybe it was the whole fascination of, 'We're now 20,000 feet above the earth flying in a tin can, [and] we're not dead yet.' Maybe that's it."
But for Connor, flying isn't just a hobby or an interest — it's what he hopes will be his career one day. After graduating from high school, he plans to major in aerospace engineering and serve in the Air Force after that by joining the Reserve Officers Training Corps (ROTC) in college. Although his dream is to fly for the Air Force regardless of what aircraft he'd be operating, his ideal job would involve teamwork and collaboration, with his piloting an F-15 Eagle, which would require cooperation between him and many others.
"You have two seaters, [in] which you have a guy in the back, pilot in the front and then [you have] one seaters, but the whole entire time you're talking," Connor said. "You're working with the people on the ground, you're working with people also in the air, the refueler, your wingman. So it's still a team effort. You're in the plane by yourself, but not alone."
Connor's love of working with others manifests itself in many of the activities he takes part in, whether it be the team aspect of water polo, which he has played since sixth grade, the community of people he knows in robotics, or helping out younger Scouts when he was in Boy Scouts.
"The biggest thing I want to do with my life is help people," Connor said. "I want to help people and I want to do something cool that I can look back on and go, 'Yeah, that was pretty cool, I got to do that.'"
Upper school English teacher Ohad Paran, who taught Connor in his sophomore and senior years, considered his ability to be a "good teammate" and respectfully interact with both students and adults as one of his strengths. Paran also noted Connor's strong work ethic and observed his growth in terms of his organizational and writing skills over the years.
"He worked insanely harder," Paran said. "My class is known for having a lot of homework. And he absolutely dominated … His work was superb at a really, really high level. When he wrote his essay for me, he pulled up on his computer a bunch of tools that I showed him when he was a sophomore, so clearly he was listening when I was teaching and he decided to keep using those tools."
To close friend Rohan Thakur (12), who first met Connor in sixth grade, his supportiveness and respect for others are standout aspects of his personality. Rohan remarked on how Connor's willingness to listen to others ties in with his openness to embracing new viewpoints.
"Insofar as he's trying to figure out how people are feeling and trying to support them, he's also learning from everyone around him," Rohan said. "And he's very willing to update his views and change his views based on his conversations with other people."
The qualities of flexibility and versatility, the tendencies to be in motion and in action, appear in various places in Connor's life: his love of sports, his interest in the hands-on aspect of robotics, even in his knowledge of foreign languages. He sees his skill of knowing Japanese, which he studied for five years in school, and Chinese, which he has been studying since he was 3 years old, as widening his options of career and residential possibilities in the future after leaving the military. Close friend Shahzeb Lakhani (12), who has known Connor since middle school, recognizes Connor's openness to change as unique.
"He is the kind of individual who loves sharing what he thinks, however, he doesn't get stuck to one opinion," Shahzeb said. "His ability to remain conscious of his situation, his ability to think things through, [to] always ask why, resonates … and as a result, he tries to understand you at a deeper level. His ability to put himself in other people's shoes and empathize is what makes him super great as a friend, as a person."
Connor values adaptability, especially as it has helped him through stressful situations, such as during his junior year, when he handled the stress of balancing his academic life with playing water polo by "going with the flow" and remaining calm.
"There's a lot of stuff out of your control that you can't do anything about," Connor said. "Instead of worrying about that, worry about what you can do. And when something happens, being able to deal with it is a really important skill to have."
Connor believes that his ability to "go with the flow" is not only something that has guided him in the past, but also a quality that will benefit him in a career in the military someday, where he could use the same attitude to persevere through highly stressful situations. From his effort in robotics to the time he's put into obtaining his pilot's license, Connor invests in his future.
"I've always had dreams of flying and dreams of what I want to do," Connor said. "I've done a ton of stuff. I've done a ton of sports. I've done a ton of after school activities. But I haven't done anything in the direction of what I want to do. And actually being able to do something, my dreams actually have a chance of becoming a reality, I actually have a genuine shot at doing something with my life that I always wanted to do."
About the Contributors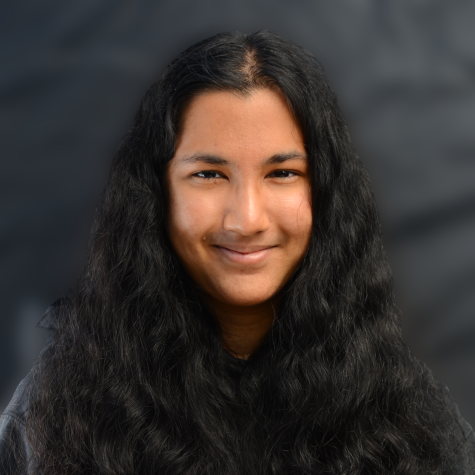 Anika Maji, Copy Editor
Anika Maji (11) is the copy editor for Harker Aquila, and this is her third year on staff. This year, Anika hopes to write a more diverse array of pieces...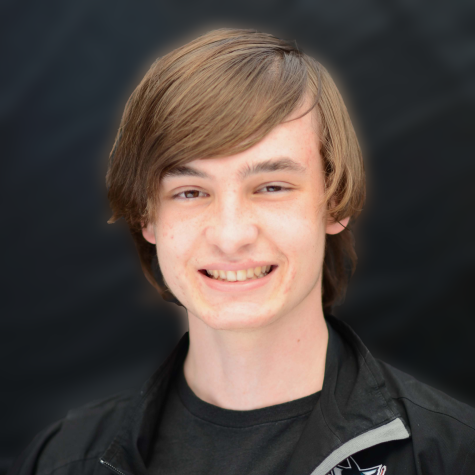 Carter Chadwick, TALON Co-Photo Editor
Carter Chadwick (12) is the co-photo editor of the TALON Yearbook, and this is his fourth year on staff. He aims to raise the book on a photographic level...