Humans of Harker: Making cents together
Evan Zau embraces the power of team through investing and water polo
In late 2020, news about Pfizer and Moderna COVID-19 vaccines began appearing in headlines. While many looked at the announcements with hope of protection and security, Evan Zau (12) found a second hope in the occasion — he purchased Pfizer and Moderna stocks in anticipation of the companies' financial growth. Months later, Evan fondly remembers the opportunity he took and the rewards he reaped from the investment.
Evan discovered his passion for investing in his sophomore year when he competed in a school finance stock competition. He joined because he wanted to branch out and try different hobbies, and eventually began investing in his own time and using his own money. Now an avid investor, Evan exhausted the Harker finance curriculum and gleaned a vast amount of knowledge about investing and finance.
"I like how tangible [investing] is — the results and the returns — being able to see how well I've done or how badly I've done," Evan said. "I also enjoy the due diligence part of it: researching companies and figuring out what I want to invest in and why they're good."
Successes in investment, such as his buy for Pfizer and Moderna, often precede or follow downfalls. In such times, Evan learned the importance of patience and taking responsibility for his choices.
"When I'm most successful, I feel great, but when it's bad, I try to look back and see what I did wrong and not ground myself because of everything that I learned," Evan said. "Every single dollar that I put towards investing, I have no emotional attachment to it. Only when I take it back out is it my money again, so I've gotten good at mastering that emotional maturity."
Evan's interest in investment naturally led him to join the Investment Club. Now, as a board member leading the club, Evan cherishes the collaborative aspect of investing with the club. Through meetings when club members pitch and consider which stocks to buy or sell using the club's funds, Evan values the thought-provoking discussions with fellow investors.
"Immediate access to other people's thoughts and opinions and different viewpoints and point of views perspectives — that's really the main draw from investing as a group — and being able to bounce ideas off each other," Evan said. "If one person believes something, another person [will] believe something different, and from there, you will naturally move toward a better standing on [the] topic. Collaboration and having your viewpoint challenged is really important."
Working with a team plays a large role in Evan's life, translating from conversations in the classroom to water polo games in the pool. Playing water polo for the first time in his freshman year, Evan struggled at first to match the skills of his teammates. Yet, growing stronger physically and closer with his teammates "snowballed into a massive increase in confidence" the following year. Evan remembers landing a high corner backhand shot from set in his sophomore year, impressing both himself and his team.
"Having teamwork definitely improved," Evan said. "That's why I play team sport — communication and bonding with your teammates. In short, a brotherhood is a really overlooked upside to playing such a close, tiny sport."
Evan further looks to philosophy and reading to drive him to be the best person he can be. He reads a variety of books from modern literature to ancient philosophy. Currently, he enjoys reading Marcus Aurelius's book "Meditations," although he also admires philosophers like Plato.
"I've gotten a good look inside the way [Marcus Aurelius] thinks … through reading his journal[s], but Plato… doesn't have that sort of intimate journaling, or a story to his life, so having a conversation with him would be super interesting," Evan said.
Evan's understanding of philosophy has driven him to be a more critical thinker and has bettered himself as a result of his now deeper understanding of the teachings of ancient philosophers, from Aerulius to Socrates. He utilizes these teachings by being a kinder, and more understanding person.
Close friend Maddux Carlisle (12) described Evan as lighthearted and hardworking. Evan and Maddux work out together on a regular basis, training as a hobby, and Maddux described their workouts as being something they both enjoy.
"He lights up the mood; if I'm stressed about something, I start talking to him and I forget about all I'm stressed about," Maddux said.
Above all, Evan reflects that he enjoys dabbling in a variety of interests and hobbies to accumulate experiences and better himself.
"There's a poem that I really like by Robert Frost called 'A Time to Talk,'" Evan said. "I liked that because you [have] to know when to take a break and that there [are] opportunities in life where it's not going to come down again. Whatever road you're taking, or whatever path you're on, no matter how deep you are in it, you should be able to stop and take a moment to experience something outside of that."
About the Contributors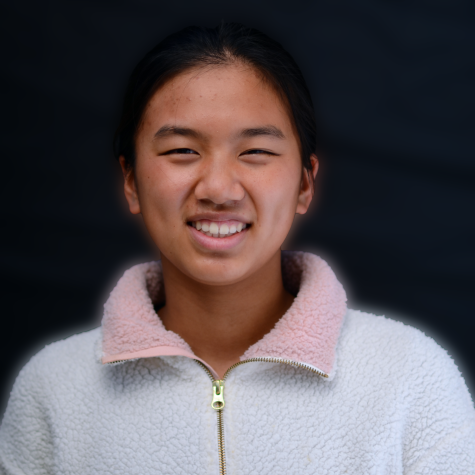 Olivia Xu, Reporter
Olivia Xu (10) is a reporter for Harker Aquila, and this is her second year on staff. Through journalism, she enjoys learning about and telling people's...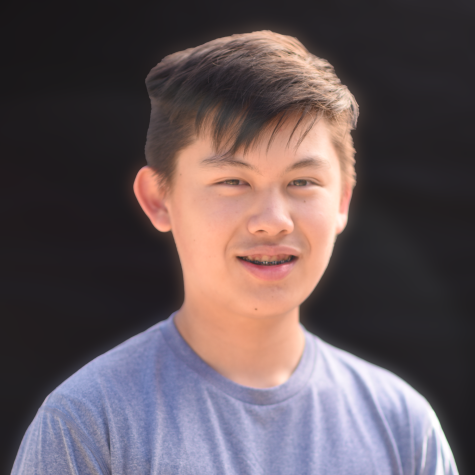 Brandon Zau, Reporter
Brandon Zau (10) is a reporter for Harker Aquila, and this is his second year on staff. In his free time, Brandon enjoys talking to friends and family,...