Humans of Harker: Authority and assistance
Ethan Cao finds friendship and teamwork in robotics
As the ever-present noise of machinery resounds at the Sacramento Regional robotics tournament, Ethan Cao (12) recalls carefully inspecting Harker's Team 1072's robot just before the team enters the round. After meticulously looking over the wheels and pneumatic system, Ethan greenlights the robot: it's time to enter the match. From the outside of the ring, Ethan watches as the team's robot conquers each obstacle.
These tournaments represent the culmination of a building process that starts in the previous summer. Team 1072's robot is the product of countless hours of strategizing, designing, constructing and revising. Watching the robotics team's efforts finally be tested in the ring, Ethan describes a rush of exhilaration.
"One of the major driving factors behind me doing robotics is the excitement of watching a robot in action," Ethan said. "I'm very excited and anxious at the same time because it's a robot that we've poured a lot of hours into. During the build season, it's very easy to get burnt out, but that burnout goes away once you go to the first competition."
From collecting balls and launching them at targets to completing an obstacles course, Team 1072's robot surmounts various challenges throughout each match. Ethan cherishes the united excitement that the team feels as they come together to watch their robot excel.
"One of my personal favorite parts of the robot is a climbing mechanism where we climb a set of monkey bars using a set of [robotic] arms," Ethan said. "We've had a 100% success rate at matches … When we climb, not only our team, but a lot of other teams will clap when they see us climb like that. It's very exhilarating."
When Ethan initially joined robotics, he joined the pit crew, a group of freshmen dedicated to helping fix the robot. He quickly learned that much of the activities required both teamwork and team bonding, which came with several new friends that he met within the program.
"From robotics I've learned that to get a big project done, you really need a team of people," Ethan said. "It's impossible to get anything done by yourself, especially on a large scale. Obviously, without a great team of people, you can't get anything done."
Over quarantine, which was a year in which the robotics program was unable to carry out its usual proceedings, it took the program's officials as well as the students that would have normally been involved in the robot construction to keep the program alive. During this challenging time, Ethan held the technical team together through the pandemic over Zoom.
"[During lockdown,] I continued editing videos for the robotics team, including a club fair recruitment video," Ethan said. "We held meetings over the summer with a small group of people … and the program didn't shut down. All the students that would have normally been involved in the robot construction still had to be a part of that, or the whole thing would have dissipated, because we couldn't come in to work on anything."
As Ethan became more involved in strategic roles in robotics, he learned valuable organizational and leadership skills.
"[Through robotics], I learned what it takes to run a team," Ethan said. "Harker robotics is one of the most student-run teams out there. We do a lot of planning and budgeting on the team. It's a very rare experience that many high schoolers don't get to have."
Dr. Eric Nelson, upper school math and physics teacher, has watched Ethan rise from freshman to senior in robotics, noting that Ethan began to stand out to him very quickly as he rose into leadership positions. He also acknowledges Ethan's capability to work with other people and give them direction, and urges him to continue developing his management skills and technical expertise.
"Ethan is on top of stuff that's happening," Dr. Nelson said. "He knows what's going on, so if you have a question about what's going on in the lab, in terms of technical efforts, where things are in terms of materials being ordered, you ask him and he knows. He doesn't wait for other people to do things. I know that if Ethan's name is on it, it's going to happen really quickly."
Now, as technical president of the robotics program,, Ethan puts his management skills to work with guiding his underclassmen. Close friend and fellow robotics member Dhruv Trivedi (10) appreciates how Ethan is always available for help if necessary, and how well he can accomplish jobs. He enjoys being with Ethan both within and outside of robotics, whether they are flying drones in the park or simply talking about life in general.
"[Ethan] is a very fun guy to talk to, but he can also lead people very well, and he knows how to get the job done," Dhruv said. "At the same time, he's not overwhelmingly forcing you to do things."
Childhood friend John Zeng (12) often plays games with Ethan or chats with him on social media platforms such as Discord. He has noticed Ethan's level-headed nature and his tendency to handle communication well.
"[Ethan] doesn't get mad," John said. "He can get frustrated or upset that you don't do something right, but he's not emotional with how he does things in friendships and personal relationships, or in leadership positions and how he works in school. I always find it really easy to talk to him and figure things out because he's so straightforward about things like that. That's one of his biggest strengths when it comes to communicating and working as a leader."
Even when encountering issues with the robot's performance, Ethan retains his calm throughout his robotics activities, using his problem-solving abilities to resolve the situation. Ethan has gained key communication skills and recognizes the importance of maintaining a cohesive team.
"The biggest challenges in robotics revolve around my tech: how reliable the robot is, making sure that it's always working and that it doesn't break when we compete," Ethan said. "There's also teamwork, and sometimes a challenge: you have to make sure everyone works well together. It's important to have consistent communication between other key members of the team."
Reflecting upon his time in robotics, Ethan cherishes the friendships he has made along the way and he and others have worked together as a team through various trials and competitions. Throughout the four years he has spent in robotics, Ethan believes he has grown not only as a leader but as a team player.
"Robotics makes it easy to make friends because you spend so much time together and you're constantly working towards a common goal," Ethan said. "A lot of my best friends have come through the robotics team. I'll definitely treasure all of those friendships."
About the Contributors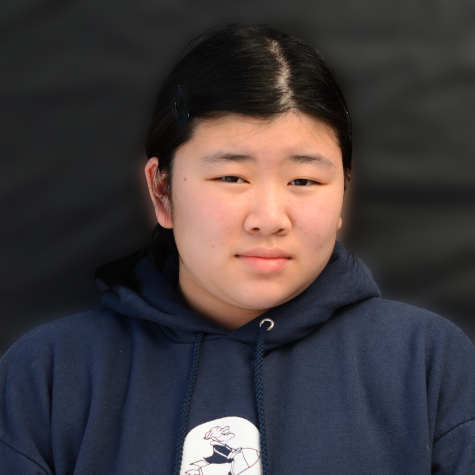 Catherine Wong, Reporter
Catherine Wong (11) is a reporter for Harker Aquila, and this is her third year on staff. This year, she hopes to experiment with a variety of article...
Nicholas Wei, HoH Managing Editor
Nicholas Wei (11) is the managing editor of Humans of Harker. During his third year on staff, Nicholas looks forward to bonding and working with the cubs...