Humans of Harker: Lifting the spirit
Akhilesh Chegu finds his place within his community as a leader and a friend
A mass of around 80 seniors gather on Davis Field during an office hour period, chatting in anticipation of the Class of 2022 Olympics about to take place. Advisories convened in huddles to strategize, each craving the coveted prize for the winner. The face behind the event? Akhilesh Chegu (12).
Whether it's ultimate frisbee tournaments, trivia shows, or scavenger hunts, Akhilesh has worked tirelessly throughout his time in high school to create bonding events for his class. When the pandemic hit, Akhilesh felt that the Class of 2022's spirit had diminished, prompting him to run for and get elected to the newly-created Student Activities Board (SAB). Though he had doubts about the position due to its novelty, he quickly recognized the power that this platform provided him with and organized several events to restore spirit among his peers.
"Our spirit was pretty dead during sophomore and junior year because of the pandemic, so I wanted to continue creating intra-class interaction [as we did] with the 2022 Olympics," Akhilesh said. "We had several other events like a game show tournament, and we're hoping to wrap off second semester with one more event."
For Akhilesh, the pandemic also emphasized the need to combat medical misinformation. He joined the Public Health club and served as an officer, hoping to make a tangible impact on the community.
"I really liked that the Public Health club isn't just a COVID club per se," he said. "There are messages that resonate throughout all of medicine. It's not just about being safe in COVID. We also address questions like, 'How do we adapt to societal pandemics? How do we adapt to even more communicable diseases? How do we fight medical misinformation?'"
To inform a larger audience of the answers to these questions, Akhilesh helped organize several speaker events, inviting leaders of healthcare as well as political leaders such as Saratoga Mayor Yan Zhao to speak about Covid responses.
In order to further his impact with the Public Health club, Akhilesh also raised funds for elderly members of society in quarantine.
"A lot of seniors were not able to see their relatives due to the risk of getting COVID," he said. "Oftentimes, these senior homes aren't mega complexes — they are just rundown houses or warehouses that have been repurposed. We wanted to get them gifts, get them resources."
Ultimately, he was able to successfully fundraise a couple of thousand dollars for that project, an incredibly rewarding initiative to him.
His success as a leader stems from his determination, a quality which Arnav Dani (12), who has known Akhilesh since fourth grade, admires.
"He's very dedicated to what he does and he goes really deep into whatever subject he's exploring," Arnav said. "He always makes sure to do things to the best of his ability."
Akhilesh's effective leadership in the Public Health Club and on the SAB translates to debate as well, an activity he has been involved in since middle school. Through his seven years in debate, he's developed a camaraderie with his team, which he holds close to heart. Akhilesh now serves as one of the Lincoln Douglas captains and helps his team by coming up with arguments, curating evidence and cutting cards.
"I love the people on the team, the coaches, the assistant coaches, the experiences," he said. "I can name a few restaurants in [Los Angeles] off the top of my head because I've been there so many times. The team experiences are definitely very fun."
His specific event, Lincoln Douglas debate, has taught Akhilesh the skill of communication, which, in addition to helping him succeed at tournaments, has informed aspects of his personal life.
"You have to think on your feet and come up with arguments quickly in [Lincoln-Douglas]," Akhilesh said. "I am not hesitant to speak. When I do, I can create ideas pretty clearly and communicate to others and, even if I don't transform their minds, I try to help them see something."
Even with all of the activities with which he's involved, Akhilesh ensures to make time for his friends and provide an open ear for others when they're struggling. Close friend Andrew Vodinh-Ho (12) appreciates this quality about Akhilesh and often finds that Akhilesh creates a comfortable space for him to share personal details that he typically would not share with others.
"I feel very comfortable sharing my thoughts with him because he's very accepting of different opinions," Andrew said. "He's also really considerate. I had my soccer senior night a few weeks ago, and during lunch [the team] was hanging up posters for everyone and Akhilesh saw that they hadn't made me one. He had a free period after, and he went to the library and spent his entire free period making me a poster."
Akhilesh hopes to extend this aura of warmth to everyone around him — he hopes that, like Andrew, others see him as an approachable person as well.
"I definitely want people to know that I'm somebody who you could talk to about anything. I have my circle of friends, but I'm open to talking to anyone about anything," he said.
About the Contributor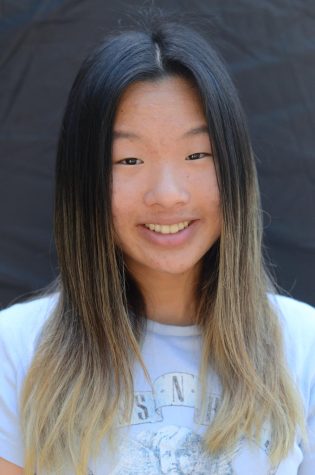 Tiffany Chang, Humans of Harker Editor-in-Chief
Tiffany Chang (12) is the editor-in-chief of Humans of Harker, and this is her fourth year on staff. She's looking forward to telling the story of the...