Humans of Harker: Balancing act
Josh Field explores the dual nuances of theater and politics
Josh Field (12) remembers the final performance of "The Complete History of America (abridged)" with a wide smile, reliving the sensation of pure pride that permeated the show's final moments. 
"Everything clicked together, with the technical aspects and the performers, and we had just the right audience," Josh said. "The final show on Saturday — that was one of the best moments of my life."
Josh became interested in performing arts in kindergarten, while taking required singing lessons; this eventually led to his joining the Certificate program. He is currently the president of the acapella group Signature Acapella as well as a member of upper school show choir Downbeat, and has been a member of the musical and the fall play every year. This year, he also participated as a director in the Student Directed Showcase (SDS), directing the show "The Complete History of America (abridged)."
Participating in performing arts has made Josh more aware of how he presents himself, and he often reflects on how to separate the characters that he plays from his own personality. Out of all the aspects of performing, he values characterization the most, and appreciates those who are able to articulate their characters clearly and quickly. Naturally, communication is a high priority for him.
"You learn all about how a character walks, and then you think, 'How do I walk?'" Josh said. "You're deliberately trying not to mix the two together. It's a hard thing to do. One of the comments that a lot of people get early on in their acting is 'You still sound like yourself, you still look like yourself.' You want to change that mentality to be completely different, so you have to reflect on what parts of what you're doing are 'you' and what is acting."
Although Josh also deals with the inevitable fear and anxiety that comes with performances and auditions, over time he has learned how to mitigate the fear by pushing himself to commit to the performance rather than backing away.
"It's something you learn to do," Josh explained. "At a certain point, when you're auditioning, you sit in the room, and it's more embarrassing and anxiety-inducing to not do it rather than actually performing. That first step is a push in several different ways."
The final performance is the aspect of acting that Josh enjoys most: the moments when everything comes together into one cohesive show. Although he also enjoys rehearsals, his favorite moments are when he can communicate to the audience, whether the message is an encouragement or a more nuanced theme of the show.
"When you take a character, you have an archetype to mold and shape, so you can do whatever you want with the nuances and intricacies of it," Josh said. "It becomes your own and it becomes your vision, and it's all about what you want to articulate with that character. You get to choose what you're communicating, and a lot of that is also about what you love and what you want to communicate. You get to choose how you fit into the shows."
Upper school performing arts teacher Jeffrey Draper has watched Josh grow through his performances and has witnessed him showcase a broad range of skills throughout those performances as well as learn to be a part of an artistic team.
"He is completely an individual," Draper said. "He doesn't fit into stereotypes, and he has chosen who he's going to be in so many ways that I completely respect. Everyone's changing and evolving, and it's been interesting to see him grow over these four years. I am very impressed by the way he works as a creative theater artist … He chooses to be a leader in ways that work for the project, for those he's working with and for himself."
Similarly to how he expresses other characters through performing arts, Josh also expresses his political views through Model UN as the under-secretary-general for member retainment, as well as Fourth Branch, an organization which often does work for women's rights and is currently pushing for the Equal Rights Amendment. Josh initially became interested in politics after a trip to Israel caused him to reflect on global political complexity.
"Nuance in politics is something that I really appreciate – especially here in the US, since we have a[n] oversimplified political spectrum," Josh said. "A lot of it is boiled down to one-sentence headlines, or one to two sentence arguments. Media literacy and having the ability to find nuance is something I find very important."
Josh's first experience with a Model UN conference, the yearly Yale Model United Nations Korea conference held in Seoul, threw him into a completely new environment. As part of the security council, Josh struggled with adjusting to different procedures and being the most experienced person on the council, despite having little to no experience with real conferences.
"The procedure in South Korea was very different than what I was told it was going to be," Josh said. "They were all referring to themselves in third-person, constantly, and that was a skill I hadn't yet practiced. Eventually, I feel like I got the hang of it, but it was definitely challenging to be thrown into that environment with no preparation. "
As Josh became more comfortable with Model UN, he began to appreciate the more unconventional and humorous themes presented in the conferences.
"We did a mini-conference at Harker, and it was a small group of people, so we had a lot of fun with making up directives," Josh said. "That's an iconic part of it, because you can see both craziness and actual common sense. It's insane and crazy and ridiculous, but it's a huge part of the fun."
About the Contributor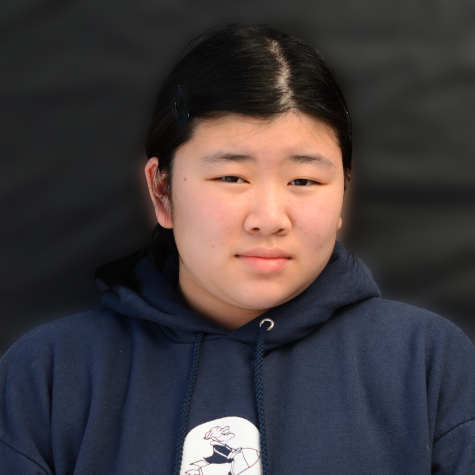 Catherine Wong, Reporter
Catherine Wong (11) is a reporter for Harker Aquila, and this is her third year on staff. This year, she hopes to experiment with a variety of article...