Humans of Harker: One click away
Rohit Tallapragada draws resilience from coding and finds inspiration in game design
Sitting down with his laptop in front of him, Rohit Tallapragada (12) quickly scans the hundreds of lines of code within his program, carefully debugging his code for any errors. Although in the past, Rohit has found this work to be tedious, his love for game design and resilience to persevere past errors and aggravation pushed him to reach many goals.
Rohit enjoys the process of creation that coding involves, especially in game design. Although creating a functioning program can be a long process, Rohit finds that focus and persistence allow him to actualize his visions through coding.
"In a lot of ways, I still had fun [coding in middle school], but it wasn't something I really cared about until high school where I started getting into game design and integrating that with programming," Rohit said. "Then it started to really feel like, 'This is my passion, and this is what I really want to do.' Coding is not as abstract or subjective as writing a book or something, but programming can be comforting like that."
Rohit's initial interest in going past only playing video games, into having curiosity about actually designing them started from a documentary he saw about a game. Learning about how much went into the creation of a video game and all of the behind-the-scenes aspects of a game was an epiphany for Rohit.
Rohit has used his love for video games, and later, game design, to further fuel his passion for programming. He took a Global Online Academy (GOA) course during his junior year for game design, and he describes it as an incredible experience.
"Something about being able to see what I created physically and being like, 'I made this, and this is something playable and fun,' it really sparked something in me, and it's worth it for me because at the end of the day, you're making a piece of art, and that's really motivational for me," Rohit said.
Rohit's father also had a great influence on his love and passion for computer science. His father not only originally sparked his interest in programming, but also imparted the life motto that Rohit now lives by.
"My dad said that work expands to build time, which essentially means that as we get older and older we're going to have more and more work, as well as more and more things to do, but the amount of hours in a day never changes," Rohit said. "That helped me with my work management and keeping myself organized and responsible with my homework and studying throughout high school."
Rohit has applied this lesson that his father taught him into his school life, keeping him motivated. Rohit's teachers value his work ethic and personality, especially when it comes to the classroom.
"Rohit brings curiosity and passion for subject material, a sense of humor, willingness to listen to others and the ability to get stuff done," history and social science teacher Dr. Chris Gatto said.
Especially among many of his friends, Rohit maintains his sense of humor and his curiosity toward the people around him.
"Rohit is very resilient," close friend Zevan Drozda (12) said. "He is going through a lot, and has gone through a lot and from what I can see, he is handling it really well. Throughout his life, he has always been such a cheerful person. I don't know how he does it, but it's really impressive to me."
Just as Zevan appreciates the resilience and cheerfulness that Rohit brings to their friendship, Rohit also values many aspects that can bring him and his friends closer together.
"I value empathy and self awareness," Rohit said. "I like when people are aware of other people regardless of status or culture. It's important to me that others are mindful of those around them, before they say or do something. I also value those who are able to keep their composure, and those who have cool-headedness."
Rohit's tenets have enabled him to make friendships and relationships that are long lasting and beneficial. Rohit's curiosity towards not only his passions, but also for fields he is not as knowledgeable in, is able to bring him joy among friends at school.
"Rohit is talented and is very good at appreciating various expressions in art, and I personally think that is really cool to be able to do, as it's something that I've also been interested in," Allen Boyce (12) said.
Rohit hopes to also receive the same passion he puts into his various hobbies in relationships. He hopes for people to be more open about his passions and the work he puts into them.
"I want people to be more open about programming and computer science," Rohit said. "I know a lot of people say that programming is boring, and in a lot of ways, coding can be, if you let it be boring. I thought programming was boring until I found an application for it that I found interesting. If there's a subject or topic one doesn't initially like as much, they should try and be more open and willing to give it a chance."
About the Contributors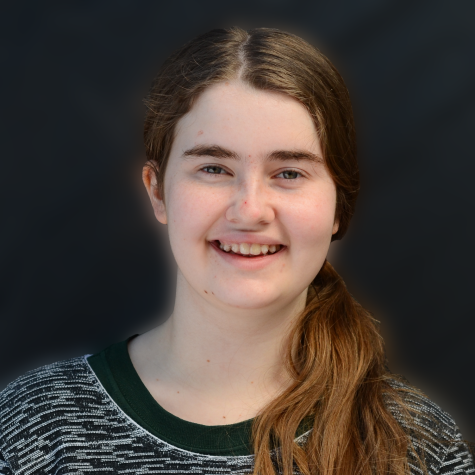 Claire Bauschlicher, Reporter
Claire Bauschlicher is a reporter for Harker Aquila. This is her second year on staff.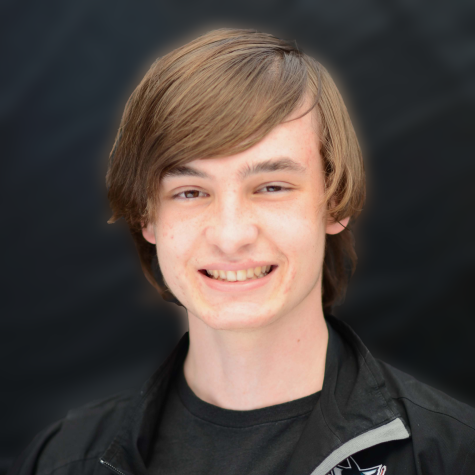 Carter Chadwick, TALON Co-Photo Editor
Carter Chadwick (12) is the co-photo editor of the TALON Yearbook, and this is his fourth year on staff. He aims to raise the book on a photographic level...