Humans of Harker: Ain't no mountain high enough
From climbing to spirit, Kai Burich lifts up those around him
Kai Burich (12) recalls the almost ethereal scenery of a morning hike: the rising sun glinting on the morning dew that adorns the patches of grass growing alongside the trail path, shards of rainbows forming in the light. In the distance, a spooked crow suddenly takes flight. Blowing out a breath that instantly condenses into a faint mist, Kai pushes forward towards the next mile marker, his regular footsteps beating a steady rhythm on the well-worn trail.
These climbs are something Kai has been doing his whole life. With his father's longtime encouragement, Kai finds his escape in the outdoors. From rock climbing to backpacking, Kai does it all. According to Kai, spending time outdoors is his escape from the pressures of everyday life.
"I like the meditative state that I get into whenever I'm hiking, or when I'm alone in the forest," Kai said. "It's quiet, and it brings me to a different world. It's like I'm transported into this completely different space than I am when I'm here at school or at home or anywhere else in my life."
While Kai enjoys the tranquility of hiking, he still brings his full energy to his commitments, juggling being team captain of the track and field team and a part of Harker Spirit Leadership Team (HSLT). Throughout his high school years, he has always been a part of some activity going on at school.
Along with his positive energy comes Kai's dedication. This attribute helped him get through a difficult climb up Mt. Whitney, the tallest mountain in California. It was a rough experience with the possibility of oxygen poisoning, but in the end Kai believes the hike was an incredibly fulfilling trip.
"It was invigorating," Kai said. "While climbing, your legs are burning, and the sun's beating down on you, but it's also 20 degrees, so it's cold … you have to push through and keep going."
Kai's energetic and uplifting personality shines in and out of the classroom. Close friend Anish Pai (12) appreciates Kai's enthusiasm, recalling his eye-catching energy during spirit rallies.
"[He's] very outgoing," Anish said. "During spirit rallies, when he takes the flag … that's how I picture Kai all the time: always very energetic, running around. It's pretty cool."
Student Activities Director and close family friend Kerry Enzensperger describes Kai as deeply joyful.
"He's super funny and brings joy," Enzensperger said. "It's hard to pinpoint a favorite memory because there's so many memorable ones."
Kai finds peace in staying active through not only traversing the outdoors, but also working out, whether it be in a school sport or at the weight room. By using this strategy, Kai has been able to lead by example, including on the track and field team.
Kai proves his leadership skills by working tirelessly to improve everyone's spirit on his team while also keeping a low-key persona. Track and field coach Mia Purnell commented that Kai was her first shotput and discus athlete. As a coach, she appreciates his peaceful attributes counteracting any of his teammates' stress.
"He's a hippie in a modern day body, so he's very chill," Purnell said. "It's very helpful, especially for the school that we're at, where everything's a little more high stress."
Kai strives to achieve his individual values and to help the people around him. Although he, like most, sometimes struggles with overthinking, Kai still tries to boost his peers' attitudes.
"[Uplifting others] is hard for me sometimes because I struggle with bringing myself up sometimes, but when I do help them or help them succeed it makes me feel better," Kai said. "And in the end, it helps me succeed as well."
Kai believes that his high school track career taught him about self-improvement and patience and hopes his impact on Harker track and field, from his captaincy to starting the throwing events, will prolong his legacy at the school. Purnell reflects on Kai's growth as a player as she has known him.
"He used to be a lot harder on himself," Purnell said. "Over the past three years, I've seen him learn to take less of the blame on himself and accept the process of growing."
For Kai, growing as a person was very difficult throughout high school, as it was for many of his peers. There were many mountains to climb and insecurities to overcome, but in the end he accomplished what he wanted: to leave people with kindness. Although he feels he still has much more room to grow, Kai's personal advancement while in high school ultimately helped him leave a positive impact on his community.
"Everyone can be a leader in their own sense," Kai said. "Everyone can help someone to achieve something. I'd like to think that I help my teammates and my friends get through whatever problems they have … I hope I can bring them up to be better people and support them in any way I can."
About the Contributors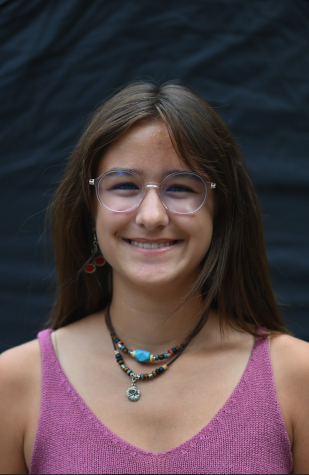 Chayce Milheim, TALON Reporter
Chayce Milheim (10) is a reporter for the TALON Yearbook, and this is her second year on staff. This year, she looks forward to learning more about photography...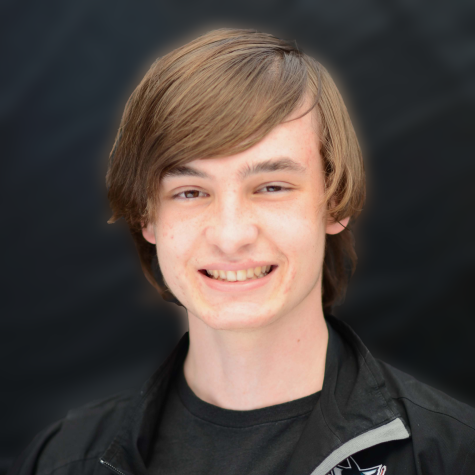 Carter Chadwick, TALON Co-Photo Editor
Carter Chadwick (12) is the co-photo editor of the TALON Yearbook, and this is his fourth year on staff. He aims to raise the book on a photographic level...