Humans of Harker: A mindful journey
Alivia Li deciphers the many mysteries of the human brain
Poring over data about the progression of Alzheimer's disease in Boston rats, Alivia Li (12) recalls helping to unveil the enigmatic nature of the disease. From data of the genotype of rats to the amount of time the creatures had the disease to records of a special compound introduced to their diet, Alivia analyzed it all in hopes of reaching a better understanding of the insidious disorder.
Alivia not only appreciates tackling the challenges of research in healthcare, but also recognizes the difficulties in navigating the emotional side of the field.
"You think about how doctors do this stuff all day long, but every single time they interact with a patient, it's a very emotionally charged time for them," Alivia said.
Quarantine gave more time to Alivia to reflect on what she wanted to explore in her future. As she followed her many interests, healthcare stood out to her in particular, and Alivia now spends much of her time and research in neuroscience.
"What fascinates me specifically about the field [of neuroscience] is that so little of it is known [compared to] the other parts of the body, other organ systems," Alivia said. "Research … in the brain is fuzzy around the edges at best, so much of the field is fluid right now."
Alivia interacts with healthcare as the founding president of the Harker division of Health Occupations Students of America (HOSA), an organization centered around providing students with the opportunity to further their interest in medicine. HOSA hosts opportunities such as debates on ethics in the medical world or analysis of forensic data in a competition format.
With the pressures of running a club virtually while also nurturing the organization in its first year at Harker, Alivia and her fellow members of HOSA were put under considerable pressure. Even if new members lacked in-person experience with competitions and debates, Alivia was able to lead them through the challenges allotted to them.
"There was less of that [in-person] experience, there was more of a cut off," Alivia said. "But even so, a lot of the members had the passion to put in the work on their own and win gold in a couple of cases. So seeing them being able to succeed and explore their passions was an incredibly proud moment for me."
Anita Chetty, science department chair, took note of Alivia's curiosity and dedication even upon first meeting her. She adds that Alivia brings energy and vitality to her anatomy and physiology class and notes that her curiosity and passion are contagious in a way.
"One thing I've noticed is how effectively she works in a team and how her curiosity is really infectious," Chetty said. "She inspires everyone else to want to explore, want to discover because she's so enthusiastic about it."
A personal tenet Alivia holds close to her heart are the differences of motivation versus drive. To Alivia, the willingness to complete something is quite different from a planned effort to achieve said goal. Reevaluating her interests through this lens has helped her to figure out what is important to her.
"At a certain point, you have to step back and reevaluate what you're actually passionate about," Alivia said. "Only if you actually genuinely like a subject will you be able to put in the time and effort to try to work around obstacles to the best of your ability."
She learned this mantra over time through a process of trial and error. When she was expressing her interest in neuroscience to a doctor she was working under, they were able to impart some advice unto her that helped to define this tenet.
"They said, 'If you are going to go down a medical route, it's years of schooling; if you're in it for the money, you're in it for the wrong reasons,'" Alivia said. "That was to warn me about the amount of work that goes into pursuing something in the medical field if you want to be a doctor. Honestly, as I've gone through the years, I've only gotten more confident in my choice, because I can't really imagine myself doing something else."
Alivia also applies her philosophy on motivation and drive to her other interests, like piano. Despite not performing competitively, Alivia stuck with piano because it truly gave her enjoyment.
"I enjoyed the process of sitting down [and] trying to work on a piece, slowly improving over a period of time," Alivia said. "And of course, if you don't like it that much, you're not going to have the motivation to do it, to get better at a piece that you're playing."
Just as she puts dedication to her interests, Alivia also pays attention to the issues and problems of the people close to her. Close friend Madeleine Hansen (12) admires how attentive Alivia is to the people close to her and how she is always willing to help the people around her.
"There's never a moment where she's not focused on the conversation that we're having," Madeleine said. "She always remembers what I talk about, in a way that makes me feel heard."
Reminiscing on their time together, longtime friend Emily Zhou (12) values Alivia's incredible reliability and trustworthiness. She appreciates how Alivia is always there for her as soon as she gets the chance.
"We don't really plan [calls], we just call each other," Emily said. "What makes it a little more special is that we always pick up for each other and have our conversations with each other and talk late into the night or do whatever work we need to do."
A drive to positively impact the world at large is one of the many aspects of neuroscience that draws Alivia in. Her natural curiosity and her unwavering commitment to her craft make her the successful student scientist that she is. Hoping that she might be able to make a difference in the world is an exciting prospect for her. Whether it be her research on Alzheimer's disease or her dedication to her fellow members of HOSA, Alivia constantly devotes herself to helping her community and beyond.
"Healthcare or science or research, given the right circumstances, can impact anyone," Alivia said. "It's a field where I can make a difference in the world."
About the Contributors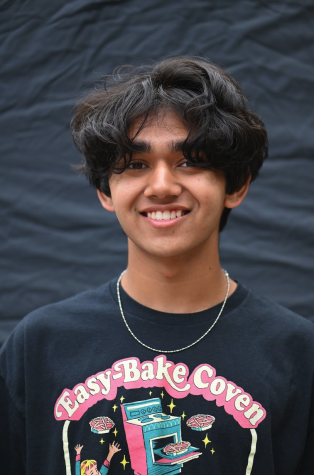 Shiv Deokar, TALON Reporter
Shiv Deokar (10) is a reporter for the TALON Yearbook, and this is his second year on staff. This year, Shiv wants to take more pictures and improve on...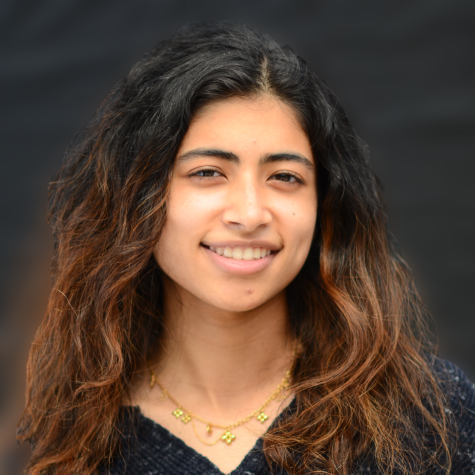 Anika Mani, TALON Co-Editor-in-Chief
Anika Mani (12) is the co-editor-in-chief of the TALON Yearbook, and this is her third year on staff. She enjoys traveling the world, trying out new restaurants...