Humans of Harker: Groundwork for generations
Cady Chen creates change through advocacy
Microphone in hand, Cady Chen (12) turns to face a sea of students clad in red and blue. Over 100 people have gathered in Downtown San Jose to take part in the March for Education, a rally demanding action from local leaders in support of the "Schools and Communities First" Act. At one of the last in-person rallies before the pandemic in November 2019, students hold handmade signs painted with the red and blue logo of Generation Up (GENup), a student-led social justice organization and student activist coalition.
"We are the next generation," Cady said. "We're [going to] be inheriting the world, so it's really important that we are adequately educated, and that we receive the necessary support in schools to develop into conscious and intentional human beings."
As one of GENup's leaders, Cady works at the forefront of pushing for change in the education system. Through GENup meetings and events, Cady has worked with students from districts all over the state and learned about their experiences in the California school system. She's gained firsthand knowledge about the structure of the education system as well as the way it affects students from all different backgrounds, inspiring her to advocate for change.
"You can really see how social factors like socioeconomic status, race and gender really impact students based on where they live, so you can actually trace the tangible effects of these factors on education," Cady said. "That definitely expanded my perspective on everything."
Serving as Director of Innovation and Strategy for GENup, Cady helped plan and advocate for equity policies, from additional mental health support to ethnic studies, through grassroots organizing. Since last spring, she's also worked closely with the offices of California Senator Scott Weiner (D-CA) and Senator Richard Pan (D-CA) in the planning process of Senate Bill 866 (SB 866), which allows individuals 12 years old and older to receive vaccinations without parental approval.
"We automatically got involved with the whole strategy process — really going through what the provisions of the bill would be," Cady said. "I definitely like looking at the laws or looking at what precedent already exists — then thinking through and balancing feasibility but also policy. It was also a really incredible opportunity to speak alongside Senator Wiener and Senator Pan on the news. That was super surreal."
Cady helped Sen. Weiner introduce SB 866 at a press conference on Jan. 21 along with Saanvi Arora (12), who also works with GENup as Director of Strategic Partnerships. Although the road to implementing public policy remains a long and arduous one, Saanvi notes how Cady has stayed intently focused on achieving her goals.
"[Cady] is one of the hardest workers that I know," Saanvi said. "She's so incredibly driven. She's not afraid to tackle something that's difficult. If she's committed to do something, she'll do it."
In chasing her fascinations, Cady also found a way to approach her work with the intention of helping others. Dr. Kate Schafer, former upper school biology teacher and Cady's adviser for three years, admires not only Cady's ability to lead a team but also her compassionate heart.
"[Cady] really has that drive in her to always be looking for ways to give back and contribute in a positive way to the community where she is," Dr. Schafer said. "I was always so impressed from the very first advisory field day."
As she navigated through high school, Cady learned to extend her horizons and continue expanding her mindset. She witnessed students shaping change for their futures, in turn realizing her own potential to take action through grassroots organizing. Throughout it all, she's kept a clear head and an intentional commitment to consider the consequences of her actions.
"Ask yourself, 'What can I do?,'" Cady said. "'How can I use my own talents to change the world for the better — but at the same time, how can I do this in a way that is having equitable impacts on the communities that I'm directing action towards?' Not being very intentional about the consequences of your own actions has been a driving factor throughout human history that's resulted in the unnecessary suffering of so many groups."
Cady's innate curiosity guides her to explore further, extending from education advocacy to neuroscience. Cady has always been drawn to the workings of the brain, taking her work a step further out of the lab and playing piano in dementia centers — interacting with patients firsthand and creating a strand of human connection. Her willingness to try whatever strikes her interest takes her to far, and often unexpected, places.
"As you get to know Cady, you start to realize how fun of a personality she has," close friend Spencer Cha (12) said. "And once you hit upon the things that she's passionate about, you can't stop her."
About the Contributor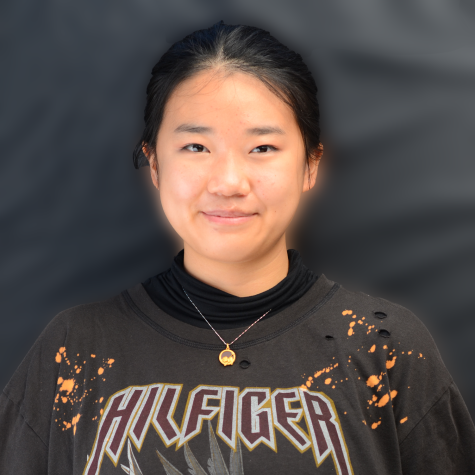 Michelle Liu, Winged Post Co-Editor-in-Chief
Michelle Liu (12) is the co-editor-in-chief of The Winged Post. She joined the journalism program in her sophomore year as a reporter and became the Winged...