Humans of Harker: Taking her best shot
Ritika Rajamani finds comfort and support in table tennis
Ritika Rajamani (12) recalls the moments before her match at the 2017 US National Table Tennis Championship. Matching her steps to the beats of the upbeat music playing in her ears, she steadied her breathing, and the knot of nerves in her stomach slowly unraveled. One final time, she discussed game strategies with her coach before approaching her table and tuning out all outside noise: it was time to play.
Racket in hand, Ritika focused on the ball and lunged towards it. 8:30 a.m. to 9:30 p.m. passed in a blur, adrenaline pumping through her as she advanced through a series of matches. Finally, after hours of hard work, she reached the U-1500 final match, securing a silver medal at Nationals for the first time in her table tennis career.
"It felt unreal," Ritika said. "I had a goal that I was going to get a medal the next time I play[ed at nationals], so it felt nice that I not only achieved that goal once, but twice. Those are very huge accomplishments that I never thought I would ever be able to achieve."
Ironically, Ritika was introduced to table tennis almost by accident. She initially played competitive softball with her older sister, Anika Rajamani ('19), but, wanting to try something new for herself, quit and found another sport to pursue.
"I always felt like I was comparing myself to her, so I was like, 'I'm going to choose a sport that's the most different [from softball],'" she said. "I chose table tennis. I [thought], 'This is something that's so different [from] softball: it's an individual sport, [and] it's not that mainstream.'"
Despite her unconventional beginning in table tennis, Ritika has grown to love the sport and finds it valuable in more ways than one. After 10 years of playing, she realizes how playing an individual sport has helped her build perseverance, both on and off the court.
"My favorite part is that it's not just about your technique and your strategy; it's very much a mental game," she said. "Even though you have your club mates and your coaches there, they can't come play for you. You can't have an off day, because there's no one to pick up the slack for you. It's helped me a lot with being more confident in myself and being able to withstand pressure from [my] academic life as well."
Close friend Angela Gao (12) has observed how the determination Ritika learned from playing table tennis has translated into her academic and extracurricular life as well.
"I've seen her study really hard and organize her time really well," Angela said. "She's always been very put together in terms of time management because she has to juggle a lot of things, but she's always been able to keep track of everything and hold everything together."
When the pandemic hit in her sophomore year, Ritika found her plans for sports turned upside down. As she also runs on Harker's varsity cross country team, quarantining at home closed all of her avenues for physical activity. Even worse, after facing a wrist injury around the same time, she had to temporarily stop table tennis in order to properly heal, describing it as "one of the hardest things [she has] ever had to do."
"It was disheartening for me, because I'm someone who's always played sports my entire life, and table tennis is a way for me to escape reality and put my mind entirely into the training so I can forget about all the other stresses I have from my school life," Ritika said. "When I lost that, it was really hard for me to cope with all the stress, especially being in remote school."
Despite the obstacles she faced, Ritika created new ways to destress and continue her passion for sports. Close friend Sinaya Joshi (12) describes Ritika as resilient after observing her struggle with and overcome her injuries.
"She always works at practice to get past those injuries," Sinaya said. "I know that she'll go to table tennis practice even if she's gone to cross country practice at school before, so she's very dedicated to her sport."
Although she enjoys both table tennis and cross country, Ritika appreciates the different skills the two sports have each taught her: while table tennis helped Ritika develop mental perseverance, learning to rely on herself even through obstacles, running cross country trained her to gain physical endurance.
"Cross country is all long distance and hills, so it's very easy after running for a little bit to want to give up and start walking," Ritika said. "It takes a lot in you to keep going and pushing through the burning feeling you feel in your thighs. It's very disheartening if you see someone pass you, so wanting to keep pushing through that is something that I've learned a lot from running."
Even in her spare time, Ritika is constantly active. Having trained in Bharatanatyam, a form of Indian classical dance, from age 3 to 13, she often turns to dance as a pastime.
"I'll constantly be doing some dance that I know," Ritika said. "It's muscle memory at this point, because I've done them so many times. I turn to it as a stress reliever. Even when I have work to do, if I need a break, I'll find a choreography that I've always wanted to learn, and then I'll spend the next 30 minutes learning it."
Other than dance, Ritika also turns to her family for support and advice regarding her sports and academic careers. While she seeks her sister, Anika, out for sports advice, she turns to her dad more for guidance and motivation in her academic career. His motto "you're never done learning" is one piece of advice that she has specifically remembered and applied to her life.
"Especially as a senior, I found out that it's very easy to stay stagnant and [not] want to learn," Ritika said. "With school, even when you master something, there's still someone who knows 1% more than you. There's so many people that I still look up to, and there's so many things that I can still improve on."
Ultimately, no matter what the extracurricular is, Ritika executes it with incredible commitment and passion. Table tennis coach Sean Lee notes how beneficial it is for her to have an outlet, whether table tennis or another hobby, that she can rely on to decompress during difficult times.
"It has helped her give her a couple hours every week where she doesn't have to think about anything else," he said. "Hopefully, as she grows older, she can continue in table tennis to relieve herself of things that give her [stress,] or she finds something else. I would not be surprised if she found other hobbies or passions of hers that she would enjoy."
About the Contributors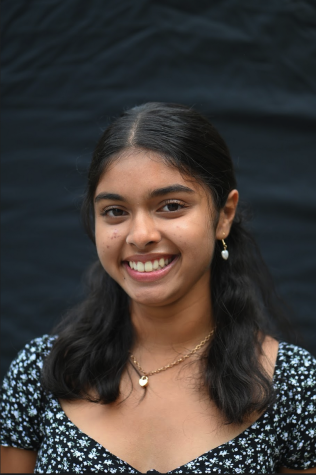 Lavanya Subramanian, TALON Co-Editor-in-Chief
Lavanya Subramanian (12) is the co-editor-in-chief of the TALON yearbook, and this is her fourth year on staff. This year, she looks forward to working...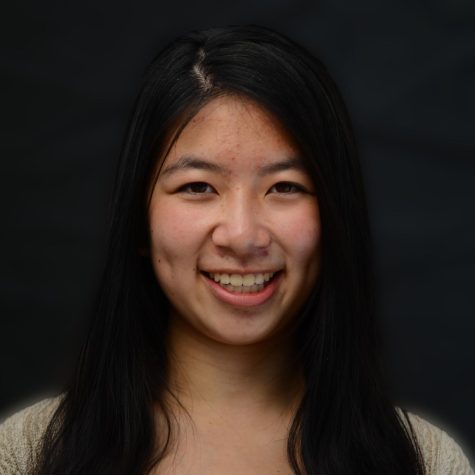 Irene Yuan, Aquila Co-Managing Editor


Irene Yuan (12) is the co-managing editor of Harker Aquila with a focus on multimedia and social media. This is her fourth year on staff, and she hopes...