Humans of Harker: Team player
Alexa Lowe's emphasis on teamwork and kindness shines on and off the court
Shoes squeaking on the gym floor, Alexa Lowe (12) charges forward as she swiftly dribbles the ball. Her eyes focused on the white net ahead, she stops smoothly, carefully calculating her throw. Power courses through her arm as she throws the ball, following its trajectory. Within a split second, the ball comfortably falls in the net with a swoosh, a subtle smile flitting across Alexa's face as she prepares for her next move.
Alexa has played basketball since elementary school, culminating in her role as co-captain of the varsity girls basketball team this year. Alexa notes that while there are many benefits to playing a sport, she appreciates basketball because of the team bonding and the fun of being on the court.
"I like sports because it keeps my life balanced, and it's fun," Alexa said. "You can say it helps you with life lessons, you can say it keeps you healthy, but at the end of the day, it's about fun, and I'm passionate about it because it's what I like to do. I like staying active."
Alexa also participates in track and field, but she attributes her love for team sports like basketball to reasons such as the simple act of sharing a laugh with others.
"I like team sports because it's usually when you laugh the most," Alexa said. "If there's more ups and downs, that's what makes [the] up[s] better. When you win, and you win as a team, it feels better."
Basketball's team focus remains one of the key reasons why Alexa values the sport. It has also offered memories that will last for a lifetime, specifically the girls and boys basketball teams' trip to Hawaii two years ago.
"That was such a fun time because you got to live with your teammates and cook breakfast, do the laundry together," Alexa said. "That was a great team bonding experience."
Alexa's enthusiasm for team bonding and collaboration also shines through her establishment of a small team activity before games: a five-minute meditation. She appreciates how a quick five-minute meditation can help her clear her mind before a game, and she also uses similar strategies for preparing for track and field. As a triple jumper, Alexa finds that visualizing her jump helps her focus.
"Meditation is really important," Alexa said. "It's clearing your mind for a game because there's a million things going on at school, and in order to play well, and to move on from bad plays, you have to keep your mind clear."
Close friend and co-captain of the basketball team Cindy Su (12) appreciates how Alexa maintains her kindness and optimism no matter what. Over the summer, Alexa helped Cindy combat writer's block for college applications by meeting up frequently and spending time together.
"Alexa always tries to be there for everyone," Cindy said. "There's actually no one you could talk to that [doesn't like her] because she's so sweet to everyone. Even people that maybe she doesn't agree with, she finds a way to see them outside of that. She always goes the extra mile to make you feel welcome [and] make you feel like you're listened to."
Upper school head varsity girls basketball coach Daniza Rodriguez, who has known Alexa since her freshman year, also values Alexa's positive personality. Rodriguez appreciates Alexa's growth throughout the years and her skill at being a role model for the other players.
"When I first met Alexa, it was the fall of her freshman year," Rodriguez said. "She was very reserved, very methodical in her actions. She was a friendly face, though very shy, away from most of the girls around her. Now, Alexa is a vibrant light in any room she walks in. She's always laughing. She's always smiling. Even with a mask, you can tell that she's smiling. She's very encouraging, and she's very vocal."
Managing basketball, track and field, academics and more is no easy feat, yet Rodriguez appreciates Alexa's determination to manage her time and excel in every aspect.
"A lot of the mentality at Harker is being able to time manage and balance between your courses and your extracurriculars, and she's shown not only our program, but a lot of students across the campus, how to balance, how to achieve and how to be successful," Rodriguez said. "She's dedicated [and] she's eager. It's really exciting to see her influence a lot of the underclassmen and her peers."
Internalizing the simple yet powerful saying, "This too shall pass," Alexa applies this motto to her mindset and attitude, motivating her to persevere whenever she faces challenges, such as balancing her academics and various passions for basketball, track and field and STEM research.
Alexa enjoys solving problems, culminating in her desire to pursue a STEM career in the future. She has researched nanophotonics and machine learning, and while she enjoys all subjects, particularly math and English, she notes how growing up in Silicon Valley helped her find her passion for STEM. Upper school physics and science research teacher Chris Spenner appreciates how Alexa's willingness to learn clearly shines in the classroom.
"She's very responsive [and] very engaged," Spenner said. "She's very comfortable with situations where she doesn't know the right answer, which is why she was such a good research student. She was bold enough to try things that she didn't already know how to do, which is a key property."
The unique skill set and various opportunities that STEM offers have also changed the way in which Alexa interprets the world around her.
"I've been taught that [STEM will] impact the world the most," Alexa said. "That's how it's changed me. How I look at the world is more through innovation and technological advancement."
Whether through basketball, track and field or STEM, Alexa brings her optimistic and kind personality to everything she does and everyone she meets.
"I want to be remembered as someone who hopefully helped other people be better," Alexa said. "I want to be a good influence on [people]. I want to be a friend who makes you a better person."
About the Contributors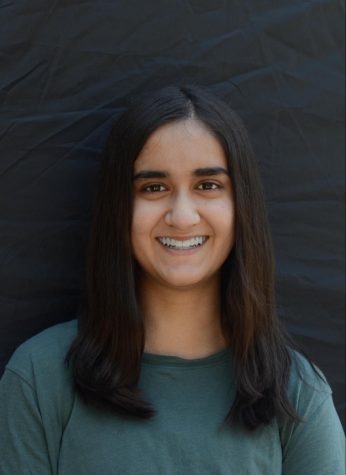 Isha Moorjani, Aquila Co-Editor-in-Chief
Isha Moorjani (12) is the co-editor-in-chief of Harker Aquila, and this is her fourth year on staff. This year, Isha is excited to manage Aquila's coverage...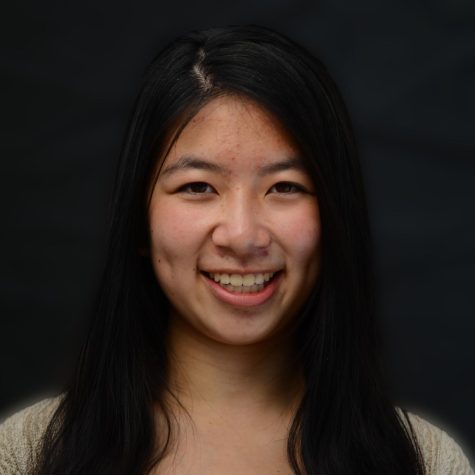 Irene Yuan, Aquila Co-Managing Editor


Irene Yuan (12) is the co-managing editor of Harker Aquila with a focus on multimedia and social media. This is her fourth year on staff, and she hopes...