Humans of Harker: Eagle in flight
Aaditya Gulati leads his communities with compassion and optimism
As Aaditya Gulati (12) reminisces about his first-ever football game in late August of his senior year, a smile spreads across his face, his eyes glistening and his head held high. Having scored both the winning touchdown and winning field goal in the first football game of the season, Aaditya recalls the cheers from his teammates when he helped his team win.
Although the Eagles were down 6-14 in the fourth quarter, Aaditya stayed optimistic. He successfully intercepted the ball and scored a touchdown, leading to a tied game which resulted in overtime. Aaditya then kicked a field goal, with the result determining the outcome of the game. He watched the football fly through the two posts, signalling their win, and vividly remembers the adrenaline he felt while sprinting 80 yards across the field in celebration with his teammates.
"As I ran across the field and watched my teammates follow me, I felt like I was on top of the world," Aaditya said. "Never in my life had I felt that much adrenaline. I'll never forget that bond and that support my team has for me and the same support I have for them."
Aaditya describes the football team as his "second family outside of home" and appreciates the friendships he has formed with his teammates, as well as his growth through the sport. He looks back at football as his favorite high school activity and values seizing and pursuing opportunities such as these every chance he gets.
"Football has been something I like to think of as a door that's always closing," Aaditya said. "Regarding the opportunities I have in my life, I realized that opportunities aren't going to be there forever, so I always have to grasp the opportunities when they're put in front of me, and that's what I did with football."
Aaditya is known for being open to try almost anything and everything while being hardworking and persistent, so his starting football did not come as a surprise to many. Aaditya never shies away from taking risks and dabbling in all sorts of different activities, one of which is being Associated Student Body (ASB) treasurer.
"He tries almost everything and, as long as he puts in the work for it, which he often always does, he'll find a way to be good at it," close friend and ASB vice president Ayan Nath (12), who works alongside Aaditya in student council, said. "Even if something is going very badly, he keeps going, whether it's in sports, something we're working on in class or something going on in his personal life."
As ASB treasurer, Aaditya balances a serious leadership role while also being fun and enjoyable to be around. Aaditya contributed to many positive changes to the Harker community, including reopening the snack bar, putting up a basketball hoop outside of Nichols and adding more tables to the quad. Upper school Dean of Students Kevin Williamson, who advises the student council, praises Aaditya's care for the Harker community.
"He's always looking for opportunities to improve the lives of his peers," Williamson said. "I truly believe he has the students' interests in his heart and he really wants to make sure Harker is the best it can be for everyone."
Often leading others and addressing the school at class meetings, Aaditya exudes confidence and compassion for his community, and he has an aptitude for inspiring and bettering the lives of others. Many see him as a beacon of optimism because of his positive personality, and Williamson describes him as a "lovable goofball."
"[His strengths are] his toughness, his leadership and his uplifting personality," close friend and football teammate Maddux Carlisle (12) said. "He's not the type of person that would put you down, but rather bring you up."
Many of Aaditya's life and leadership skills developed from his experience in the Boy Scouts. Through 11 years as a Boy Scout, Aaditya progressed to the seventh rank to become an Eagle Scout, the highest rank in scouting, while learning how to be an active member in the community and be an American citizen. He also took on the position of senior patrol leader, allowing him to practice public speaking which in turn further improved his debate skills.
Influenced by his brother Avi Gulati ('20)'s success in oratory, Aaditya started debate in sixth grade and has continued ever since. Until ninth grade, Aaditya struggled to make it to the elimination round in debate tournaments. Determined to improve, he started practicing speeches, going to office hours to practice his public speaking skills and putting in countless hours to prepare for tournaments. Now reflecting on his efforts, he takes pride in his successes in speech and debate, as he now frequents the semi-final or final rounds and is captain of the team.
"The most important thing that speech and debate has taught me is that nothing worthwhile comes easy," Aaditya said. "You need to put a lot of hard work into what you love and what you want to succeed in and that's what I did with debate. I put in countless hours of practice and research in my free time with coaches to ensure I was always on that list [of students who qualified]."
Having attended over 20 tournaments, public speaking and debate have become Aaditya's keen interests, and he has grown significantly through his journey while also finding a way to express himself. Rather than letting himself be discouraged by his initial losses, Aaditya viewed them as learning opportunities and sources of inspiration to improve.
"Something that inspired me is every time I lost in a debate tournament," Aaditya said. "While I do love when I do well, reflecting back on the past and seeing the hard work I've put in has pushed me to realize how important it is to reflect on your past."
About the Contributors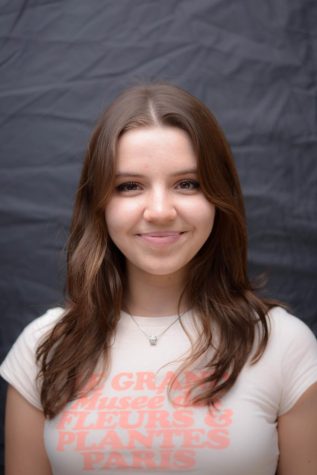 Ariana Goetting, Co-A&E and Lifestyle Editor
Ariana Goetting (11) is the co-arts & entertainment and lifestyle editor for Harker Aquila and the Winged Post, and this is her third year on staff....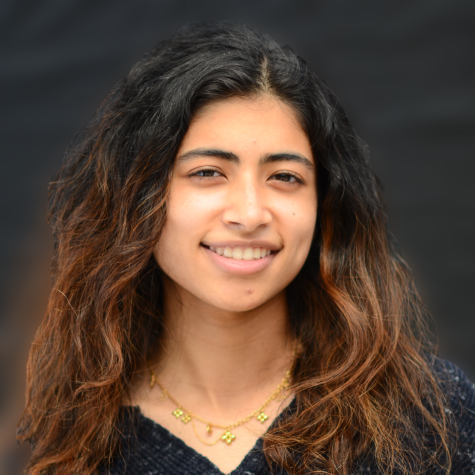 Anika Mani, TALON Co-Editor-in-Chief
Anika Mani (12) is the co-editor-in-chief of the TALON Yearbook, and this is her third year on staff. She enjoys traveling the world, trying out new restaurants...