Humans of Harker: Keys to compassion
Yvan Grinspan finds connects with others through piano
As he sits down on the piano seat, Yvan Grinspan's (12) fingers hesitate for a second before resting on the keys. He waits a few seconds before he lets his fingers sink into each key. Yvan's smile turns to focus as he starts to fall into step with every note he plays, his foot on the pedal clicking softly in the background.
Yvan has been reading music since before he could read books. Having started at the age of 4, he considers piano to be one of his favorite activities. Throughout the pandemic, as Yvan found more free time, he began to practice more and started to listen to classical music, causing his love for the instrument to grow stronger.
"I started listening to classical music on my own time and that gave me more appreciation for the stuff I learn," Yvan said. "Before it was completely separate and I just had to learn [the piano] whereas after that it became more like I wanted to be able to play because I liked listening to it."
His love for music and determination to excel don't go unnoticed by his friends. Close friend Clarice Wang (12) explains Yvan's unparalleled determination to create music that he's proud of.
"You can tell that whenever he sees a piano, he immediately plays something that he's working on or is trying to improve, and he doesn't stop playing until he gets it down," Clarice said.
Similarly, upper school mathematics teacher Bradley Stoll, who taught Yvan in his junior and senior years, notes Yvan's understanding nature and determination to be the best version of himself in the classroom and beyond.
"You can tell he thinks pretty deeply about questions rather than just [being] in a hurry to answer things," Stoll said. "He would rather put a lot of thought into [his questions] first."
Yvan's thoughtful character ties back into the way he helps others understand piano in the same way he does. Melody Luo (12), who's known Yvan since freshman year, admires Yvan's dedication to taking his time to explain aspects of music that she doesn't necessarily understand.
"If I ever have a question where I'm curious about piano, I ask him and he's really patient in explaining all the different parts of music theory for a beginner," Melody said.
Piano not only is an activity that Yvan finds great joy in, but it also helps him to make connections and find ways to meet new people.
"Piano allows me to meet a lot of people that I wouldn't otherwise meet," Yvan said. "It helps me to connect to people even within my grade, like other people who play the piano or play music in general. It's always something we can talk about and bond over."
Melody comments that Yvan's ability to connect with others isn't only prevalent through his music.
"On first glance, Yvan might appear as a really shy person, but once you get to know him, you can tell that he is really fun to be around," Melody said. "You can talk to him about anything, and he can always be really understanding and patient."
As seen from his friends' perspective, Yvan enjoys being around others and becoming friends with everyone to create an inclusive environment.
"[It's important to] connect with as many people as you can, because a lot of people find one group of friends and then don't talk to anyone else, and when any kind of issue comes up, they're alone," Yvan said.
Rather than always looking towards the future, Yvan hopes that as his senior year continues, everyone can make the most of the time they have left together instead of rushing to finish high school.
"It's important to live in the moment instead of always striving for something that comes next in the future," Yvan said.
Not only does Yvan believe in the importance of slowing down, but he also equally values harboring a love to create and pursue something that brings happiness. Yvan observes that after playing piano, the satisfaction of reaching a goal makes piano fulfilling for him.
"The most satisfying part of playing piano is when I'm working on a really difficult passage for a long time, and then, for the very first time, I can play it through without stopping or mistakes," Yvan said. "Even though the process of getting there can be really frustrating … at that one moment, it feels like everything before was worth it."
About the Contributor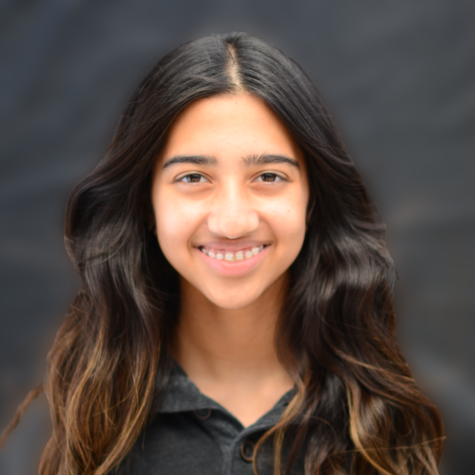 Lakshmi Mulgund, TALON Social Media and Co-Sports Editor
Lakshmi Mulgund (11) is the social media and co-sports editor of the TALON Yearbook, and this is her third year on staff.  She's looking forward to...