A new generation of space travel
How Inspiration4 opens the door for commercial spaceflight
Tendrils of fading mist float off the frigid engines of Inspiration4 five minutes before takeoff, a result of the supercooled liquid oxygen chilling the engines prelaunch. In SpaceX's YouTube livestream, the sterile white strongback holding the rocket up begins to retreat slowly as the audience erupts in applause, anticipating the liftoff. "T-15 seconds. 10, 9, 8, 7, 6, 5, 4, 3, 2, 1." A blazing orange glow pierces the air as a cloud of illuminated smoke plumes from under the rocket, rising into the depths of the open night sky.
Inspiration4, a space mission managed by SpaceX that carried the first civilian crew into orbit, successfully launched from Kennedy Space Center on Sept. 15 and landed three days later off the coast of the space center. Jared Isaacman, the CEO of Shift4 Payments, captained the mission and bought the flight to support and raise funds for the St. Jude Children's Research Hospital. 
He hoped to raise $200 million from the flight, and has since raised over $230 million for St. Jude, $125 million of which came from Isaacman himself. St. Jude will continue the fundraiser through Feb. 2022. The crew aims to "represent a new era for human spaceflight and exploration" through their travel into orbit.
Inspiration4's crew consists of four members, with Isaacman as the leader, and the other three representing a tenet of their mission: hope, generosity and prosperity. Hayley Arceneaux, the youngest American in space, embodies hope due to her childhood fight against osteosarcoma, a form of bone cancer. She returned to St. Jude as a physician assistant to help others struggling with cancer. John Sembroski characterizes generosity because of his decades of work in the aerospace industry and his time serving in the air force. He was chosen through a raffle of St. Jude donors. Sian Proctor, a geoscientist, professor and pilot, personifies prosperity, and was a former astronaut finalist in 2009.
"
Having a civilian sponsored space mission offers the idea that everyone may have an opportunity to travel to space if that's what they want to do. I think it just opens a lot of doors for the future of space travel. "
— Cynthia Wang (10), member of Aerospace Club
As a private endeavor, the crew of Inspiration4 comes from a variety of different backgrounds. Hayley Arceneaux is the first person with a prosthetic to go into space, and Sian Proctor is the first Black woman to pilot a space shuttle. Cynthia Wang (10), a member of the Aerospace Club, notes that because space travel is becoming public, a more diverse range of people will be going to space.
"Having a civilian sponsored space mission offers the idea that everyone may have an opportunity to travel to space if that's what they want to do, rather than the government," Cynthia said. " I think it just opens a lot of doors for the future of space travel. I feel like that resonated with a lot of people, the diversity."
Opening space travel to civilians also creates more opportunities for scientists and engineers in the private sector to become involved in the progression of aerospace technology and research. For example, Relativity Space is working on creating the first 3D-printed rocket which plans to launch in 2024.
"I think that the commercialization of space flight will help people advance science a lot, because, as we saw in the Inspiration4 mission, they went up and they did a few orbits, but they also did experiments onboard there," said Grant Sims (11), head of design for the Aerospace Club. "The more people are going up, the more opportunities there are for science."
Although paceflight in today's age is still limited to the minority of the extremely wealthy, Anthony Silk, upper school math teacher and adviser of the Aerospace Club, believes that in the future, space travel for common people will become more affordable and accessible.
"We've gotten to a point now that commercial space travel is possible," Silk said. "It's no different than a hundred years ago when the Wright brothers started flying and then people could pay to fly with them. In the beginning, only the wealthy could pay to fly, and then eventually it became common enough that anyone could do it. I think we're just going through the same cycle."
As of now, space travel is still in its infancy, but future space missions and modern media continue to document upcoming astronauts and scientists. Netflix has released a special on the Inspiration4 flight, and Discovery plans to release a game show offering a spot on a future mission from Axiom, a different private space company. In a world that increasingly draws on the limitless possibilities of outer space, astronautic technology will continue to advance exponentially.
"I think that as more people are going into space, as there's more developments in that area, [there's] going to be more technology emerging, better spaceships, better safety systems," Grant said. "It's a really exciting time to live in."
About the Contributor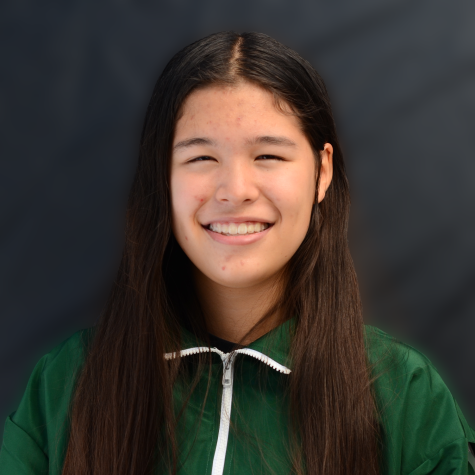 Margaret Cartee, Opinions Editor
Margaret Cartee (12) is the opinions editor for Harker Aquila and the Winged Post, and this is her third year on staff. This year, Margaret wants to write...