Humans of Harker: Breaking a sweat
Rosh Roy powers through life's hurdles with grit and perseverance
Rosh Roy (12) recalls one track and field meet on a spring afternoon. The sun beat down on the dirt track, casting shadows on the runners' faces. Teams from different schools, each brimming with energy, waited in place for the 4×100 relay. The tension in the air was almost palpable when the starting blank rang through the air, kicking off the race. Like an unwinding spring, Rosh took off and sprinted down the lane, his arms and legs pumping as air rushed past his face.
Since the sixth grade, Rosh Roy (12) has been actively involved in track and field. He does his best to bring enthusiasm and energy in every meet. Now in his senior year, he is a staple of the Harker track and field varsity team.
"One thing I really have in front of me is being a better athlete, being a better person, being a better student. Whether it's inside school, outside of school, whatever extracurricular I'm doing, I strive to become better. And if I want to put my effort into it, I will," Rosh said.
Though initially not very competitive and struggling to keep up, Rosh turned this struggle into a motivation to put more effort into the sport. This motivation led him to work out at the gym five days a week, aiming to improve himself as an athlete, and through his tribulations, he has learned to never give up. 
"In the beginning, I wasn't very competitive in [track and field]. I couldn't hold my own ground. I wasn't fast enough. I definitely wasn't doing the best. And that was a driver for me," Rosh said. 
The effort paid off. His performance in track towards the end of middle school and into high school increased dramatically along with his placements in events. 
Track and field in high school seemed very different to Rosh, as he was the youngest member interacting with several upperclassmen. While making friends through track, Rosh realized that running with them was simply enjoyable, and he bears fond memories with the team. 
"We're there, cheering on our teammates or runners and also running our butts off. We also helped each other," Rosh said. "After one 400 meter, I remember I passed out on the grass. The juniors and seniors were saying, 'Are you okay?' And I said, 'Yeah, I'm just passed out, I can't move.'"
Now, as an upperclassman in track and field himself, Rosh similarly strives to foster team spirit. Teammate and friend Bayden Yazalina (12) recalls Rosh's positive and encouraging demeanor when track and field workouts began in January. 
"At first, a lot of people didn't want to come to the workouts, but Rosh was able to get some people to come to workouts by his energetic spirit and nature," Bayden said. "He's very motivational and inspires a lot of people to work harder."
Outside of track and field, too, Rosh brings the same inspiring energy. Upper school mathematics teacher Gabriele Stahl, who has known Rosh since his sophomore year, appreciates his gregarious nature that contributes to a tightly knit learning environment in the classroom. 
"He's charming and funny, but at the same time, he's convincing and focused," Stahl said. "He has a natural way to integrate people, especially when they are not very comfortable with a group setting, for example, so he makes them feel comfortable so they ease into the situation and can contribute more." 
Rosh applies his enthusiasm and motivation to work hard to his other activities and relationships outside of track and field as well, such as DECA. Rosh enjoys DECA because he can meet new people and socialize with his friends. Although he used to be somewhat anxious about speaking to new people, Rosh grew more sociable as he became older and appreciates the opportunities that DECA offers to meet others. Now, he looks forward to mingling with others at conferences and events.
In his junior year, Rosh competed in an event with Tuhin Chatterjee (12). Although they had previous experience working together as a duo, they found greater success with their presentations than previous years, and their improvement as partners was clear to them. 
"I would say my strength was speaking; his strength was the creativity part. He's also very good at thinking on the spot, so we bounced off each other and he helped me out if I was ever having a wall," Tuhin said. "If it was my turn to present, if he saw that I was stuttering or missing out something he'd always be there to fill in for me and cover for my mistakes."
Over the course of high school, Rosh has also found numerous ways to give back to the community. Following his passion for sports, Rosh founded Sports2AllKids, a nonprofit organization which aims to bring new sporting equipment to underprivileged schools and children fostering an active and healthy lifestyle, according to its homepage. Rosh explains his motivation behind creating Sports2AllKids, which has become a multi-person organization reaching out to schools across the country.
"I learned that … sports is a way to make yourself better work with other people and not go down a path that might not be great for someone. So I decided to call up public schools in the area and learn that they needed sports equipment. Then I took $500 of my own money from a summer job at Harker and put that to buy the first donation," Rosh said. 
Rosh cites hard work as the key to success. From track and field to DECA to Sports2AllKids, his upbeat attitude and his dedication towards his work allows him to power through setbacks, becoming a better version of himself in the process.
About the Contributors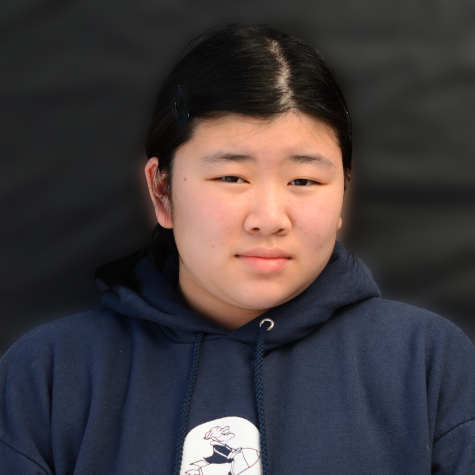 Catherine Wong, Reporter
Catherine Wong (10) is a reporter for Harker Aquila, and this is her second year on staff. This year, she hopes to experiment with a variety of article...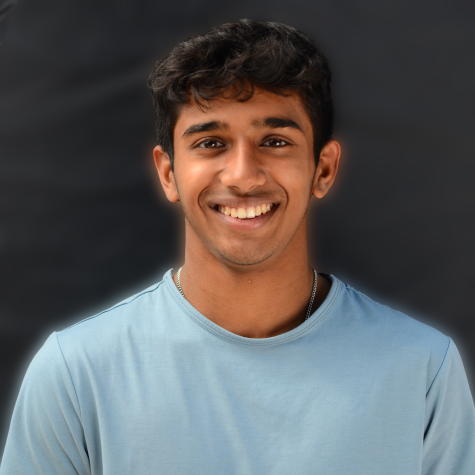 Muthu Panchanatham, Opinions Editor
Muthu Panchanatham (12) is the opinion editor of Harker Aquila and The Winged Post, and this is his fourth year on staff. This year, he is excited to cover...