Humans of Harker: Kicks and skates
Chance Hewitt pursues his interests in soccer and skateboarding
Chance Hewitt (12) recalls the first birthday present he ever received as a child: a soccer ball. Although he was too young to play at the time, one of his earliest memories with soccer was standing on his mother's feet and walking with the ball together. Now, 14 years later, he continues to not only foster his enjoyment of soccer but spread his enthusiasm to his peers.
"Team spirit wise, [soccer] has definitely helped my morale and my mental health. Last year when we won the [Central Coast Section] (CCS) playoffs, the amount of team spirit we had and everything that we had accomplished as a team [was rewarding]," Chance said. "If I'm having a bad day, I find it really easy to be able to go outside my house and juggle a soccer ball or pass the ball with my little brother or something like that. Soccer is a really good stress reliever I always have."
Through his extensive 14-year-long career in competitive club soccer and his experience as captain of the varsity boys soccer team at Harker, Chance has not only honed his soccer skills but has also grown as a leader. Close friend and teammate Bayden Yazalina (12), who has known Chance since middle school, recalls an instance in freshman year where Chance helped him improve as a goalie.
"We ended up going to practice at a field near his house one day, and it was a simple little thing, but we had a great time because he was able to shoot on me and I was able to get a lot of good practice out of it," Bayden said.
Chance's soccer journey has also greatly impacted his personal values. He cites a trip to Mexico with his club soccer team as one of his biggest moments of growth as he learned a lot about himself, his teammates and the world.
"There's a lot of poverty in Mexico, especially the part where we went, and it really made me see that there is so much handed to me. I felt bad about having this much when [other people] couldn't, and I felt a really strong moral conflict within me when I was comprehending all this," Chance said. "I was still trying to figure out who I was, and … that experience really shaped my perspective on the world in a lot of ways."
The perseverance and dedication Chance has grasped from soccer also carries into his passion for skateboarding. Having previously lived in San Francisco's hilly landscape, Chance has been skating since he was 2 years old and fondly remembers the childhood memories with the activity
"It was really fun when I was a little kid to go up and down the hills on my skateboard, and … it's always been something I've loved. [Skateboarding] has been just as much of a stress reliever for me as soccer [has been]. It's been a lot of fun, especially now that I'm older, I've been able to learn new tricks," Chance said.
After his 2020 summer plans to work as a camp counselor at Harker were cancelled due to the coronavirus pandemic, Chance decided to use his free time to rekindle and expand upon his skateboarding hobby. He now refurbishes and repaints skateboards to give to his peers and teachers.
"It started with rebuilding my [skateboard] because mine was super beat up … so I tuned it up, I bought new wheels, and I redid the grip tape on it. I did the same thing for my brother and I realized how much fun I had building skateboards. I started selling [them to] my friends [or] to whoever wanted them. I also ended up giving one to one of my teachers as a gift … and she still has it in her backdrop on Zoom," Chance said.
Chance's compassion can also be seen in his interactions with his community. Close friend Nicole Arena (11) describes his personality as extroverted and genuinely kind and appreciates the memorable moments she has shared with Chance.
"He's very, very friendly and not judgemental at all. You don't get those types of vibes from him," Nicole said.
Through his various life lessons from soccer to skateboarding, Chance has grown to recognize the value of engaging in activities that bring him happiness and encourages others to similarly delve into the hobbies they truly enjoy.
"Don't take everything too seriously. I've definitely let a lot of my life in high school be dominated by stress … and I focused a lot less on what really brings me joy. What I've learned [is] that I need to really focus on the joy right now in my life, and I think soccer and skating … brings me back down to earth," Chance said.
Additional reporting by Jonathan Zhang.
About the Contributors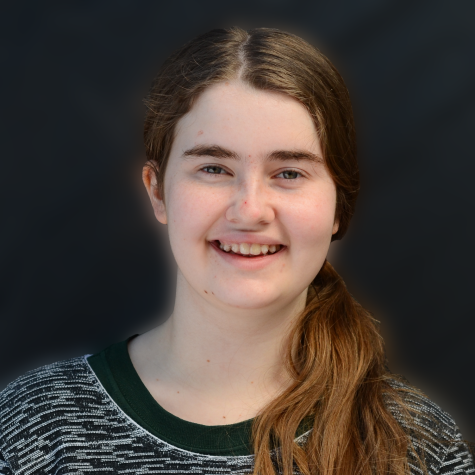 Claire Bauschlicher, Reporter
Claire Bauschlicher is a reporter for Harker Aquila. This is her second year on staff.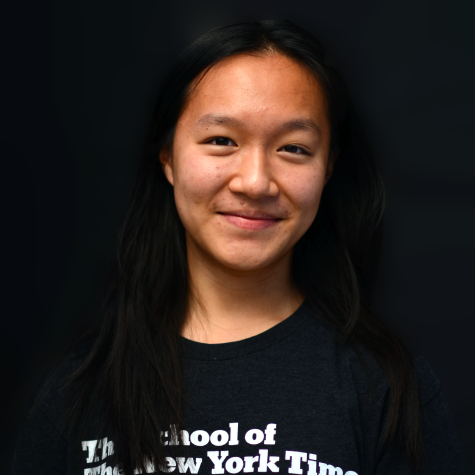 Erica Cai, HoH Co-Editor-in-Chief


Erica Cai (12) is the co-editor-in-chief of Humans of Harker, and this is her fourth year on staff. Her goals in journalism this year are to celebrate...