Humans of Harker: Skiing towards success
Aditi Vinod finds comfort and friendship through skiing
When scrolling through Aditi Vinod's (12) Instagram feed, there may be a few robotics or dog photos scattered throughout, but the blinding white snow and skis take over her photos. In one particular photo, Aditi—barely visible—skis down a hill with the snow heavily flurrying around, blocking the camera's view down the hill. Whether it's from one of these Instagram posts or from traveling to Lake Tahoe every single weekend in the winter since sophomore year, Aditi's love for skiing is evident.
"My first lesson was when I was 3 at Diamond Peak, and then I officially joined the race team in 2010 at the lowest level they have for the younger kids," Aditi said. "Now I'm at the highest level of the race team."
She participates in two different events: slalom and giant slalom. Slalom is a ski course marked by single poles that skiers have to hit as they travel down the course. Giant slalom is the same concept, but there are two poles instead of one, meaning you have more reaction time than in slalom.
"They have everyone go one by one and if you're near the end, it's very nerve wracking," Aditi said. "To make sure that I'm not as nervous, I take a really deep breath at the top before I push off."
Aditi recalls that skiing requires a focus and drive that will push you to the finish line even if you face a few bumps in the road.
"The thing about skiing that's very different from other sports is you are fighting to stay in and on a good time and line through the course," Aditi said. "There is a wrong way to do everything and chances are that you're going to mess up on at least one of the gates, but you have to be able to keep yourself focused enough to get that recovery off and pull yourself back."
The resilience and dedication that Aditi puts towards her skiing is also applicable to other aspects of her life.
"You're doing a very repetitive motion in training and drilling. You're working on refining every single individual thing that you can possibly think of, whether that's 20 things at once or focusing on one really small thing," Aditi said. "The idea of constantly iterating over yourself and what you're doing is applicable everywhere."
Aditi's attention to her craft doesn't go unnoticed. Close friend Luisa Pan (12) also understands that skiing is an impactful part of Aditi's life that has shaped who she has become.
"[Skiing] definitely fits in with her personality, since she's always moving forward, and she's always active," Luisa said. "Even if she does have a hiccup in her path, I know she's able to move past them."
Aditi does not consider skiing to be only a personal journey. Anna Vazhaeparambil (12) speaks on how Aditi ties her family and friends into her sport and welcomes them to understand her love of the sport.
"She loves bringing people in and inviting them to share in her joy for the sport. She wanted to share her love of skiing with us and allow us to have fun with it and to have that kind of experience that I don't think we could have gotten otherwise," Anna said.
Aditi enjoys not only getting to be a part of a team, but also the community she has gained through skiing.
"I've been with the same team since lower school, and the people that I'm with daily during training and riding the chairlift, they're the same. It's almost like a community that we've built for ourselves," Aditi said.
Anna also mentions that Aditi's time spent in Tahoe has grown to become a major influence in her life.
"Her ski team has played a huge role in creating her little family, in Tahoe," Anna said. "She's grown up with so many people there, so I think it's another aspect of her life that influenced who she's become."
Aditi adds on to the fact that any sport requires resilience, and having setbacks comes with the price of the sport.
"You're never going to be perfect, you're never going to reach your exact goal, but you can keep working towards it, finding those small things that you can change that will make a bigger improvement than you ever think they'll be able to," Aditi said.
About the Contributor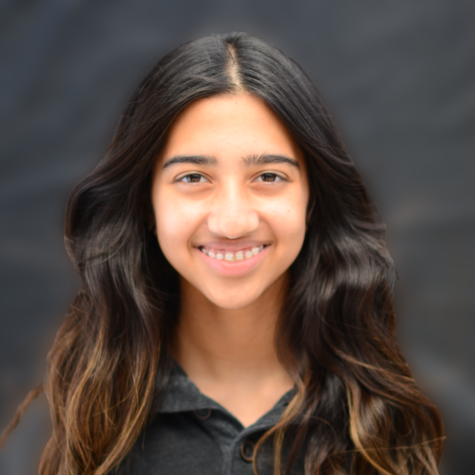 Lakshmi Mulgund, TALON Co-Editor-in-Chief
Lakshmi Mulgund (12) is the co-editor-in-chief of the TALON Yearbook, and this is her fourth year on staff.  Lakshmi hopes to collaborate with new reporters...