Humans of Harker: The philosophy of humor
Akshay Manglik evokes laughter with critical thinking
Chin in hand and staring into the distance, Akshay Manglik (12) sits still for minutes at a time. Deep in thought, he's pondering the idea of God, not only considering its existence but also the very concept of a supernatural being. A few minutes later, he's creating a fierce block for the cost-benefit analysis argument for his next debate on the value of banning plane travel during the COVID-19 pandemic. Yet when his friends pass by, Akshay is the first to crack a clever joke.
Akshay enjoys engaging in discussions that challenge his ideas, and debate is one of the activities he is most passionate about. He has participated in debate since sixth grade and became a captain of the Harker debate team his sophomore year.
"I've spent a lot of time thinking about debate over the years, and it's a really enjoyable, fun thing to do: the competition, counterpreparation and the social aspects of it," Akshay said. "My level of commitment to debate and the combination of what I've learned from it, the success I've had in it, the time I've put into it, it really does color how I see everything else."
In his freshman year, Akshay also joined the Philosophy Club, where he had the opportunity to ponder fundamental philosophical theories and share his thoughts with his peers. Since then, he has become treasurer of the club and remains one of its most active members, spending much of his free time studying various famous philosophers and ideologies. For Akshay, debate and philosophy can be one and the same: exercises to develop more robust critical thinking skills.
"The debate that I do overlaps with philosophy, political science, economics and international relations. Through philosophy and through debate, I read a lot more about the world," Akshay said.
Not only have debate and philosophy been interesting, thought-provoking activities for Akshay to invest time into, but they have also helped him find friends and classmates with similar interests. Sophia Gottfried (12), captain of the Philosophy Club and a member of the debate team, has known Akshay since he became an officer in the club during his sophomore year.
"He's very humorous and he's extremely smart, willing to have fun but also willing to talk about serious topics," Sophia said. "He's willing to dive into ideas. I've seen him have insights on a lot of ethical issues; he has some pretty hot takes. His drive, his willingness to be involved in new projects, all of that contributes to our success as a wider club."
In addition to Akshay's proficiency as a critical thinker, he also has a sense of humor and a fun personality. One of the most memorable moments Sophia has had with Akshay was the time Akshay explained a complex philosophical idea with the Phil Club mascot: a broken Home Depot bucket.
"Akshay noticed there was an inception on the front. There's this guy holding a bucket, and on the bucket is the same bucket that is in reality," Sophia said. "Akshay explained Baudrillard, who is a well known postmodernist…in a very meme-y way with this bucket, and hence it was dubbed the Baudrillard bucket. That story illustrates both his ability to communicate big concepts and his ability to have fun and make people laugh."
Anshul Reddy (11), friend and fellow member of the debate team, appreciates Akshay's engaging personality and is grateful for the time Akshay has spent teaching him debate since he began in middle school.
"Akshay is incredibly supportive, regardless of what your skill level is, and he's always willing to help people out. A large part of where I am today is because of him," Anshul said.
Akshay's passion for helping others does not end at the debate podium. Anshul remembers attending a major debate tournament in his sophomore year. While Akshay reached the semifinals, Anshul did not make it into the next round and was unhappy with his performance.
"The night after, Akshay messaged me, 'Hey, do you want to go down for dinner?' and we talked about how it's fine, how he didn't do as well as he wanted to last year, and it made me feel a lot better," Anshul said. "He was there for me and … he's always willing to talk, whatever I want to talk about, regardless of the situation."
Akshay's critical thinking skills are also visible in the classroom. English teacher Christopher Hurshman, who taught Akshay during his sophomore and senior year, acknowledges Akshay's thoughtful and probing personality.
"He likes to devote time to reflecting and thinking about questions he's been posed. He'll initiate discussions about deeper philosophical questions, or he'll return to casual conversation about ideas that had been percolating in his mind," Hurshman said.
Akshay has always enjoyed academic success at Harker, both in the humanities and in STEM. However, over the course of Hurshman's classes, Akshay became a more grounded thinker who is more willing to express his ideas, despite not knowing all the answers.
"When I first met him, I saw him as perfectionistic, wanting to excel in every respect and frustrated when he wasn't able to get there. Over time, he's become more comfortable with the fact that his learning and development is a process," Hurshman said. "The thing I most appreciate about him is his willingness to work out his thinking aloud, that it's okay to discover that what you just said was a little imprecise, because by the end of your conversation you have a better grasp on it."
With excellent critical thinking skills, academic prowess and a kind personality, Akshay has had a major impact on Harker in more ways than one, but he believes that his most important legacy is his ability to combine intellect and humor.
"I'd want to be remembered for being someone who you can have a conversation with that would make you think and make you laugh. I don't think those two things are two extremes; they can be two sides of the same coin because a really interesting conversation with someone can be both really funny and really thought-provoking," Akshay said.
About the Contributors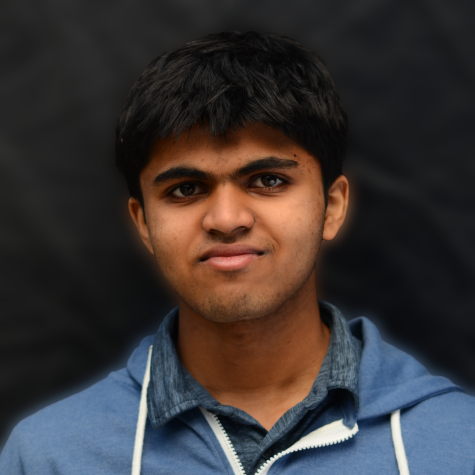 Arjun Barrett, Asst. STEM Editor
Arjun Barrett (11) is the assistant STEM editor of Harker Aquila and the Winged Post. In his second year on staff, he plans to dive deep into various topics...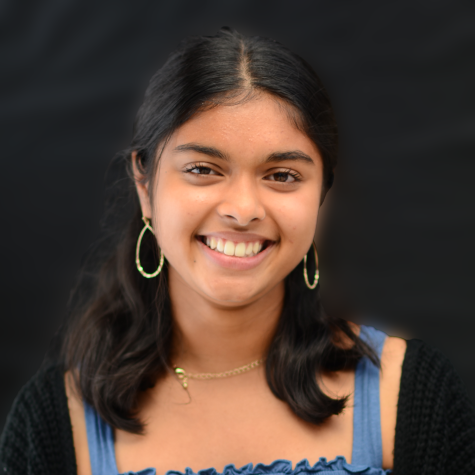 Lavanya Subramanian, TALON Student Life Editor
Lavanya Subramanian (11) is the student life editor of the TALON Yearbook, and this is her third year on staff. This year, she looks forward to capturing...