Humans of Harker: Leading with vigor
Andrew Lu enacts change in his community through fundraising and sharing his knowledge
As the lunch bell is about to ring, your bags are packed up, and you wait anxiously at the door to rush to Manzanita. Why? Because student council is hosting a Popeyes fundraiser. As you shove past peers to fight for your spot in line and look past the sea of Harker Pay screens, you come face to face with the person behind the initiative: Andrew Lu (12).
Since joining Harker in his freshman year, Andrew has taken on a variety of leadership roles to improve the community around him, beginning with serving on the honor council in his freshman and sophomore years.
"Honor Council was a really rewarding experience and one that I learned a lot from," Andrew said. "At the same time, it made me want to push myself and step out of my comfort zone to experience new aspects of helping and leading our community, so I decided that I would run for a student council position."
Not many students serve on both the honor council and student council during their high school careers. Dean of students Kevin Williamson witnessed Andrew make this transition and commends his success in navigating the challenges associated with the change.
"He's truly a visionary in the sense that [during his] junior year, he decided to run for class treasurer and was elected for that position. He thought he could do more for the class, and it's rare that we have students on both the honor council and the student council, so it was impressive seeing someone be able to successfully make that change," Williamson said.
As a member of student council and ASB, Andrew has spearheaded numerous initiatives, ranging from the aforementioned Popeyes fundraiser to the GoFundMe page for San Jose COVID-19 relief during the early days of the pandemic.
"For one of the projects he led last year, over a thousand dollars was raised. That was his initial idea. Sam Licardo, the San Jose mayor, even got involved," Williamson said. "He's not only a visionary, but someone that has the capacity to follow through."
Fellow ASB member Jason Lin (12) holds a similar view on Andrew. Although Jason's first impression of Andrew was his freshman year Harambe skit, a rather goofy side of him, he has worked closely with Andrew at a more official level in student council.
"Andrew's very 'no nonsense,' and he can get something done. When he sets his sights on something, it's going to happen," Jason said.
Beyond simply raising money, Andrew intends to bring energy and excitement to his class with his fundraisers.
"Right off the bat, we started with a Dippin' Dots fundraiser because I think energy is one of the things that our class needed and something we could really step up with. With a lot of fundraisers, it wasn't just about the fundraising; it's about bringing energy and excitement," Andrew said.
Andrew's experience on student council extends far past his successful fundraisers. One of the projects that was the most meaningful to him was helping organize the homecoming dance, since he had the opportunity to collaborate with his fellow junior council members.
"Our junior council worked very closely together, and it took a lot of planning to get to the stage that we were at. When the night came, people that are my friends and classmates came up to me and shared that they were really enjoying the dance, and that was one of the moments that was really memorable because it was very fulfilling to see everyone be in such a joyous mood," Andrew said.
When he isn't announcing a new fundraiser to the student body, Andrew can be found mentoring younger students on the Model UN team. Ever since he discovered his own interest and passion for the activity, Andrew hoped to use his experience to instill this same passion in others.
"It's about a lot of pressing issues, which I find myself very interested in, especially in the world that we live in today. I really believe that growth is an important part of the high school experience and life in general," Andrew said. "I take every opportunity I have to grow, and I also want to facilitate that growth for other people, whenever I can be of help."
In his spare time, Andrew often reads books on subjects beyond the scope of knowledge of a typical high schooler. Close friend Alex Zhai (12) finds that what differentiates Andrew from most of his other peers is his broad knowledge on eccentric topics.
"He reads a lot of books, and we always have a lot of fun talking about books together. He's very knowledgeable on a lot of life topics and high-level topics like business and spirituality," Alex said.
At the end of the day, Andrew hopes to leave a lasting impact on his community through his legacy and bringing joy to the community around him.
"There are some ways where impact is tangible, like through the Model UN program or through publishing the history journal. But really, I think what's most meaningful is my legacy. The most meaningful part is something intangible: bringing joy into people's lives and creating a community that values growth, learning, energy or enthusiasm and humor. That's something people can carry on further in life, not just for their time in high school," Andrew said.
About the Contributors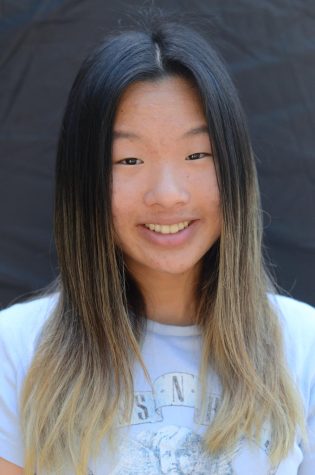 Tiffany Chang, Humans of Harker Editor-in-Chief
Tiffany Chang (12) is the editor-in-chief of Humans of Harker, and this is her fourth year on staff. She's looking forward to telling the story of the...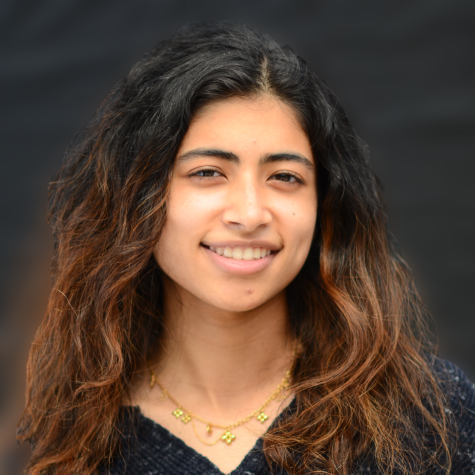 Anika Mani, TALON Co-Editor-in-Chief
Anika Mani (12) is the co-editor-in-chief of the TALON Yearbook, and this is her third year on staff. She enjoys traveling the world, trying out new restaurants...