Humans of Harker: Tackling life with positivity and humor
Vijay Vyas enjoys connecting with others both on and off the football field
The Eagles are down 34 to 0 with 49 seconds left in the third quarter: they are in need of a big play to start their comeback. Vijay Vyas (12) settles in the pocket on 1st and 10, unrattled by the pressure of the rush defense. He glances to the left to throw off the defense then reads the defense, detecting that the safety has gambled to cover the running back rolling out of the backfield. He then returns his gaze to the right, where he identifies that his wide receiver has beaten his defender. Like he has practiced many times before, Vijay throws a perfectly placed pass that is just over the reach of the defender.
From discussing his favorite NFL players with his older brother Ayush Vyas ('19) to now taking the role of starting quarterback on the Harker football team, Vijay has always had an interest in the sport. Vijay sees football as a competition of not only physical skill, but also mental skill. This multifaceted quality is what sets football apart from other activities for him.
"There are many perspectives you can look at … Of course if there's a big meathead, you just give him a ball, and he's going to win people over, right? That's one aspect to it. But the other aspect which I think Harker does really well is the mental aspect of the game … It's the fact that we can beat physical prowess by mental prowess," Vijay said.
Although he has always had a natural knack for the sport, Vijay has made major improvements by putting in countless hours of hard work. After spending time in the weight room daily, Vijay earned the Iron Eagle award this past year, a Harker award given to the student with the biggest jump in their weight room ability. Lifting weights is not the only measure that Vijay took in order to improve his capabilities as a football player. Upper school coach Loren Powers noted how Vijay even participated in other sports for more targeted improvement.
"[Vijay] likes to continue to better himself," Powers said. "We tell him [to] work on some upper body strength training, resistance training, staying consistent with [his] exercise … And sure enough … he joins the track team to be a shotput and discus thrower, so we can work on strength in that capacity."
Vijay's efforts have also been recognized by his football teammate Rohan Varma (12), who compared Vijay's transformation to that of a butterfly.
"When I first met [Vijay], he was relatively shy and reserved and quiet, and I knew him through football at the start … He worked hard, and he worked his way up.  And he's really blossomed," Rohan said.
Vijay himself found the experience of gradual progress to be a defining yet challenging time, given that it was not possible to make the change instantly.
"It's satisfying to have an experience where I put a lot of work in and it finally paid off … All the countless workout sessions, all the countless running, all the countless throwing the ball, it all paid off. And I realized that anything I set my mind to I can do," Vijay said. "[Football] is something I had to spend time developing to do, which was new to me and different to me."
Football has also taught Vijay about the importance of teamwork. As a quarterback, his role on the team involves leading the rest of his teammates during games.
"I have to direct all the traffic … [and] make sure everything runs smoothly. If it's the wrong point after I have to get the ball for the running back … I have to get the ball to the receivers," Vijay said. "It's my job to facilitate, my job to lead them and tell them what to do and then execute [it]." 
The skill of leadership and being able to work with others has influenced other parts of Vijay's life, such as his tutoring career at Mathnasium, a learning center where tutors like Vijay are paired with younger students and teach them math concepts.
"It's been really nice to teach all of [the students], and the biggest satisfaction I get is whenever I see a kid have that 'oh' moment," Vijay said. "When I'm in a teaching position at that point, it's so satisfying to see the kid understand it and put the pieces together, and knowing I'm making a difference in someone's life."
Beyond his roles on the football field and at Mathnasium, Vijay strives to be someone who brings optimism and humor into every interaction.
"I want to be remembered as someone who had fun on campus. I was never somebody who was causing problems or stressing people out. I was always having a good time," Vijay said. 
Vijay's kind and lighthearted personality is recognized by his friends. Arjun Virmani (12), who has known Vijay since freshman year, described how Vijay has always been someone fun to be around. In particular, he pointed out a time when Vijay had encouraged him to go on a three-hour hike at Mission Peak early in the morning. While there were many factors that could have made the trip an extremely unenjoyable experience for Arjun, it was memorable to him for a different reason.
"It was a place where he pushed me out of my comfort zone and made me do something that I didn't even think about doing before. I would never go on a hike for three hours. But with him, the time spent on the hike was super, super fun. And it made three hours feel like 30 minutes," Arjun said.
Rohan also shared similar thoughts on his conversations with Vijay, who has always been someone he could depend on.
"We have a connection that goes beyond the field into the classroom and into life, and everything. And I have Vijay, someone that I always reach out to, if anything's wrong, and we can talk about anything, from football on Sundays to our tests, and [talk] about our classes and stuff. And he's been someone who's just been a constant, and it's been really nice to have him by my side these last four years," Rohan said.
About the Contributors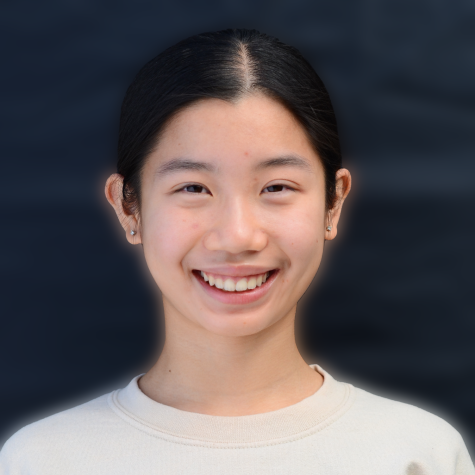 Ella Yee, Reporter
Ella Yee (10) is a reporter for Harker Aquila, and this is her second year on staff. This year, she hopes to bring attention to changes, events, and points...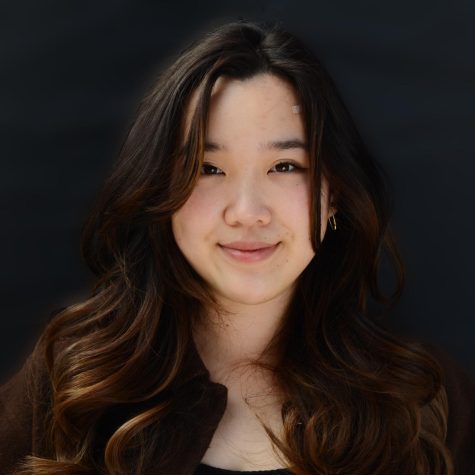 Alysa Suleiman, Aquila Co-Editor-in-Chief
Alysa Suleiman (12) is the co-editor-in-chief of Harker Aquila. This is her fourth year on staff, and she previously served as Aquila's first A&E editor,...