Humans of Harker: Cracking the code
Ally Tiritoglu embraces her love of programming
At 8 a.m., Ally Tiritoglu (12) wakes up, eats breakfast, turns on "The Office" in the background and sits down in front of her waiting computer. As the dialogue of the TV show blends into a low rung of white noise, Ally begins to write code, losing herself in the process of programming and losing track of time.  
"I'll start programming. And I will skip lunch without knowing, I will skip drinking water without knowing, I'll stay there for hours until mom calls me down for dinner. And then I'll realize, 'Oh, it's six o'clock.' And I can feel drained after that, but it's being in that zone that I don't know how to describe. It's just so much fun," Ally said. 
Ally first discovered the language of computer science in fourth grade, when she took an after-school class learning LiveCode, an English-like programming language, each week. After her first year, she began to start thinking of programming as not just a fun activity, but as a real hobby. 
"Even though I've been doing [programming] for so long, there's still so much more for me to learn. And it's such a fascinating field, because there are 1,000 different ways to accomplish something. And as you get more experienced, you tend to figure out which of those ways would be better," Ally said.
When it comes to computers, Ally loves the logical aspect of their performance; the machine completes each action that its code instructs it to, no questions asked. At Harker, Ally joined the 1072 Robotics team in freshman year, and since then she's developed an app to aid the scouting process at competitions. She finds this process of programming fascinating, discovering an infinite wealth of aspects to continue exploring.
"That cycle of writing code and then debugging it, it's like a puzzle," Ally said. "And once everything clicks, it's just so relieving. It feels so nice, once you see everything come together, and it all works."
Ally's love for computer science fits hand in hand with a love for video games. In first grade, when a Nintendo DS first graced her hands, Ally discovered the bright, pixel world of Mario Kart DS. That led to an introduction to Pokemon, and as Ally neared fourth grade she came upon one of her favorite games to date: Super Smash Bros.
"Probably one of my favorite parts about Smash is the community around it. A lot of people in the scene are just very easygoing, and they help you out if you want to try and get better," Ally said.
Ally has found that same sense of community at Harker with her friends, and her peers know her for her compassion and considerate nature. Close friend Elliot Kampmeier (12) first met Ally in sophomore year of high school, singing in the Harker Upper School's Bel Canto choir. 
"I love how thoughtful she is, and how considerate of other people she is. I love that she's able to ramble on and on about subjects that interest her," Elliot said. "She's always there, always ready to hang out."
Singing in Harker's choirs has helped Ally explore her love for music and bring her own favorites to the table. When she couldn't find sheet music with the correct number of parts available, Ally began arranging the pieces on her own for the choir to sing, transcribing them by ear. Singing a piece allows her to express the music in her own way, conveying a unique aspect to the audience.
"When you're singing, and you have other people around you singing, it's a very different experience than just listening to it; you feel like you're part of it. You're experiencing the music in a different way than if you're just listening to it. And I think that is very rewarding for me," Ally said.
Ally has been a member of many Harker choirs during her time at the upper school, joining groups such as Bel Canto, Signature and Cantilena. Close friend Abbie Blenko (12), who sang alongside Ally in Signature, has known Ally since seventh grade. Abbie views Ally as not only a wonderful musician but a caring, loyal friend, noting Ally's ability to face the challenges presented to her.
"I really admire how she can just take things in stride. She's the kind of person who will never, ever complain about a situation. She always wants to help people out, and she never expects anything in return," Abbie said. "It's a really admirable quality. I think she's very selfless."
Whether it be among her friends or in the community as a whole, Ally always advocates for a more positive environment and reflects on the importance of mental health, especially because she faces her own experiences with depression and anxiety. However, even through her own challenges, she still makes sure to be there for friends who need her. 
"From my experience, people tend to treat mental health issues as less important than physical health, and, in some cases, less important than academics," Ally said. "But if you sprained your wrist, you wouldn't tell someone to just get over it, right? So if someone's depressed, or someone's going through something that's really tough, saying the same thing, that doesn't really help."
Upper school vocal music teacher Susan Nace has seen Ally develop in her independent voice since her freshman year, when Ally first joined the after school acapella ensemble Signature. She notes Ally's ability to grow beyond conventions, inspiring and encouraging others with her actions.
"I can envision her empowering others by helping them to see what is the essence of anything," Nace said. "I can see her very easily being a role model for many, many people, to encourage being willing to forge your own path."
About the Contributors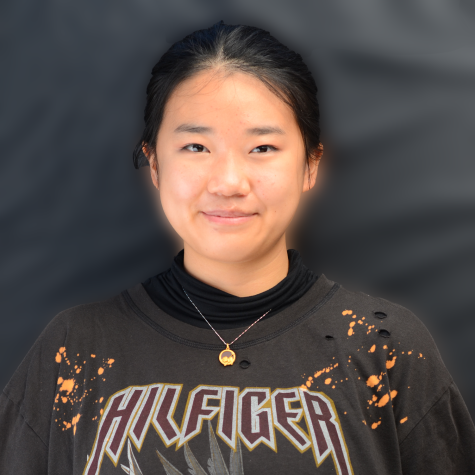 Michelle Liu, Winged Post Co-Editor-in-Chief
Michelle Liu (12) is the co-editor-in-chief of The Winged Post. She joined the journalism program in her sophomore year as a reporter and became the Winged...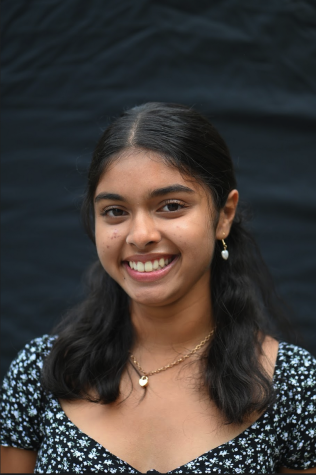 Lavanya Subramanian, TALON Co-Editor-in-Chief
Lavanya Subramanian (12) is the co-editor-in-chief of the TALON yearbook, and this is her fourth year on staff. This year, she looks forward to working...