Humans of Harker: Motivated by generosity
Gabriel Yang extends his passion for golf to helping others
Taking one last look at his target, Gabriel Yang (12) plants his feet in a determined stance, eyes trained on the ball in front of him. He swings his club back and strikes the ball with a satisfying whoosh, the metal rod flashing in the afternoon sun as it cuts through the air. The ball soars miles into the air until it is merely a dash of white in the midst of the vast spread of trees. He watches as it lands just a few feet by the hole, barely grazing the bright orange flag that flutters in the distance. 
Gabriel first encountered golf in second grade, but because his family constantly moved, he quit shortly after. Later on in middle school, Gabriel once again picked up the sport, and since then, it has quickly grown to be one of the most important aspects of his life.
Since joining the Harker golf team as a freshman, Gabriel has always felt welcomed, knowing that if he ever needed help, he could turn to the upperclassmen. In his junior year, Gabriel became the co-captain of the varsity boys golf team. Wanting younger members of the team to experience the same kind of guidance, Gabriel devoted most of his time helping his teammates improve.
"Obviously, there's the component of individual achievements, striving to be better every day. But I think the flip side to that is helping others improve," Gabriel said. "Because essentially, golf is an individual sport, [but] because we are playing as a team, it no longer becomes an individual sport. [If] everyone succeeds, then the team can actually succeed."
Through his dedication, Gabriel hopes to set an example for everyone in the golf team. Bryan Zhang (12), Gabriel's close friend and fellow golf co-captain, has noticed his commitment to his teammates.
"Because of how hard Gabriel works and wants to do well for the team, we all feel our own unique encouragement to practice harder, just because we know how hard Gabe is working," Bryan said. "We know how much he cares about the team." 
Ie-Chen Cheng, the head coach for the middle and upper school golf teams, reflects on how much Gabriel has changed since he first joined the team.
"As he became more confident and developed his leadership skills, he became more vocal, and when we have our team meetings, after practices and after matches, you can tell [that] his work really matters [to him]," Cheng said.
Motivated by his desire to support others, Gabriel extended his passion for golf to a new pursuit: fundraising. He challenged himself to contribute to both his local community and organizations around the world. Because of his continuous work, he became a top eight finalist for the USGA-AJGA President's Leadership Award. The annual award honors two junior golfers who show leadership and community service through a program called Leadership Links, which aims to develop junior golfers through volunteer work. All of the funds collected from the program went to providing underprivileged children with the opportunity to play golf.
"Being one of the top eight in the nation was a little surreal, but it felt good to know what [I've] worked for. And for it to come to life, because we genuinely did distribute all that money to the people we sponsored — it was a really special moment," Gabriel said.
Managing golf, his academics and many hours of charity work has not always been easy for Gabriel. In his sophomore year, he struggled with maintaining balance in his life, but his workload drastically increased, which gave him a chance to learn how to efficiently manage his time. Over the course of his years in high school, Gabriel realized the importance of keeping track of priorities. 
"Understand what you're working towards, and understand that your mental and physical health shouldn't be placed lower than any of those temporary goals that you're striving towards," Gabriel said.
Not only has Gabriel helped underprivileged children experience golf, but he has also played an integral role in Book Bank, an organization founded by Harker alum Annie Ma ('20). As a group, they have made many donations to underfunded school libraries in the Oakland area, as well as having taken part in the African Library Project, donating enough books to start a school library in Botswana. 
"When they saw those books, it was like genuine joy. So I found that to be really fulfilling to see that they were excited to learn, excited to read. And it propels me into further donating books and also trying to borrow their dedication to learning into my own life," Gabriel said. 
Inspired by the people who surrounded him throughout golf and Book Bank, Gabriel expanded his personal boundaries and built a strong community among his close friends and classmates. With his witty jokes and sharp humor that instantly brighten the mood, he encourages those around him to be more confident and feel comfortable in themselves. His sense of humor is yet another trait that makes him both a great leader and a supportive friend, creating a welcoming environment full of meaningful memories.
Upper school math teacher Anthony Silk comments on Gabriel's growth socially since joining his class in his sophomore year.
"He has become more sure of himself, on a lot of levels – he is certainly more participatory," Silk said. "I have in my classroom a dartboard that students would play. And during office hours or after school, in the beginning, he would show up and watch, but not participate. As the year went on, he seemed to show up more often and play more often. So he'd be there with other people, and he would be more actively involved." 
Although it seems like a trivial story, Gabriel did just that – he occupied himself both on campus and in his extracurriculars. Even now, he continues to keep in touch with many teachers including Silk, often dropping by his Zoom room during office hours to catch up and occasionally play online puzzles together.
"I talk with [my teachers] about how their life is going and how my life is going, catching up with them. And I talk with them because they're great people," Gabriel said.
Whether it's giving words of encouragement to his teammates, helping young children experience something new or simply cracking a joke in class, Gabriel strives to leave a positive impact on his community and inspire others to do the same.
"People aren't fortunate enough to have infinite opportunities. So helping anyone out, whether it's a small act or a big act, means the world to many people," Gabriel said. "Doing what I can to help them makes me feel better as a person."
About the Contributors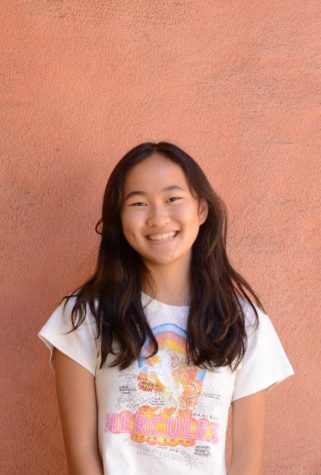 Selina Xu, Reporter
Selina Xu (10) is a reporter for Harker Aquila, and this is her second year on staff. This year, she hopes to work more on covering challenging topics...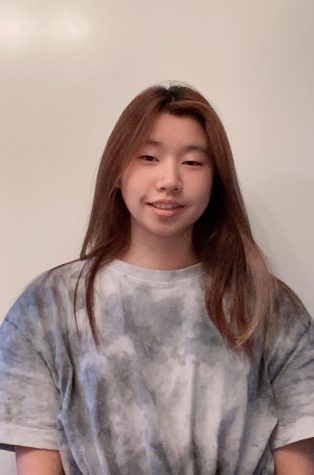 Tina Xu, TALON Co-Sports Editor
Tina Xu (12) is the co-sports editor of the TALON Yearbook, and this is her third year on staff. She is excited to attend and shoot sports events as we...