Humans of Harker: The beauty of conversation
Andrew Sun expands his perspective through debate and community service
Andrew Sun (12) sits on the edge of his seat, intently jotting down notes while his opponent concludes an argument on foreign aid in Africa. As the presiding officer calls his name, he lays down his cards, smiling, and walks to the front of the debate chamber. Projecting an air of confidence, he straightens his tie and begins his speech.
Since the sixth grade, Andrew has been actively involved in Congressional debate, where students argue their viewpoints on a proposed piece of global legislation. Through preparing speeches with his classmates, listening to his opponent's arguments and giving his own propositions, Andrew has learned to interact with others who have different viewpoints and experiences than himself.
"In [Congressional debate], you … get the choice of what side you want to go on," he said. "[But] you don't have to go strictly on that side in the sense that you can agree to an extent with the other side's arguments, but still explain how that supports your side."
Congressional debate allows Andrew to hold discussions where multiple viewpoints combine into a single, larger idea rather than trying to defeat other arguments. Factoring in all of his opponents' points before beginning his speech has helped him craft more impactful arguments and powerful sentences. Although synthesizing a speech during a debate round is challenging, Andrew rides the thrill and uses this tactic to win many of his debates.
"[Andrew is] prepared not to just get through the round, but to win the round and make sure he's obviously the best person in the round and without a shadow of a doubt … The amount of work he's put in to develop his own style in Congress has been really amazing," close friend and fellow member of the speech and debate team Nathan Ohana (12) said.
Andrew has made friends with many people that he has encountered from debate tournaments. He recognizes debate as a medium where he can connect to others and build friendships.
"Imagine you're competing with someone else, and they're completely beating you. You'd want to know this person afterward, right? So there's a bunch of friendships you form in Congress; it's a very, very tight knit community across the entire country," Andrew said.
While many choose to focus on the persuasion aspect of debate, Andrew also loves debate because he is able to listen to other people present their opinions and add to the conversation.
"[Debate gives me] the opportunity to interact with someone who's not the same as me, with the goal of that relationship developing to the point where I can learn something from them while also persuading someone," he said.
Andrew's humble speaking style has led to great success. His willingness to listen to others' ideas and build on top of them makes his speaking style powerful in a unique way.
"The reason why his public speaking is so effective is because he upsets your impression of him, which is always respectful, humble, willing to let other people speak … But then when it's his time to take the floor, he's unforgettable," speech and debate teacher Scott Odekirk, who has coached Andrew since ninth grade, said.
Through Congressional debate, Andrew has also learned to pitch ideas to his classmates and speak with confidence and composure. Andrew has also been involved in DECA and TEDx, platforms which allow him to apply his experience in debate and connect with others through conversations.
"I love those interactions, the role plays, and the presentations you give to judges. Pretty much everything you can name about me has to do with discourse," he said.
Beyond these activities, Andrew has been able to utilize his persuasion skills to support a cause that matters to him. Through speech and debate, Andrew has gotten to know many people, including Jason Huang ('19), who introduced him to Nanoseed, an organization that raises money to help farmers in rural China. While researching a topic for a debate tournament, Andrew came across an article concerning the exploitation of Indian farmers by loan sharks and how the suicide rate among these people has increased. Being exposed to the jarring stories of these people has further inspired Andrew to help people from different socioeconomic backgrounds. Andrew headed the Harker branch of Nanoseed and is now the executive director.
"There's very small steps you can take that create huge ripples," he said, "One chance is all that is needed to break that cycle. Because if [farmers] receive a grant now … that whole cycle stops, and they can now use that money for something other than paying a previous loan, which can include buying a cow, which sounds very funny, but it's actually one of the ways that people generate income in rural China."
In 2019, Andrew helped organize a benefit concert to fundraise for Nanoseed, an event that raised over eight thousand dollars. The theme of the concert was resilience.
"The idea of resilience defines him as a person … He perceives challenges as a source inspiring him and pushing him forward rather than something holding him back," speech and debate teammate Helen Li (12), who also helped organize the concert, said.
Andrew was able to give the opening speech and persuade the audience to donate to the farmers. At the end of the concert, around two thousand dollars in donations were collected in addition to six thousand dollars of revenue from ticket sales. 
"I'm really proud of that, because it took an entire collective, including my multiple years in speech and debate learning how to be persuasive in a compelling way to make that happen," he said.
Like his other activities, Andrew's involvement with Nanoseed reflects his love for holding conversations with people of many different backgrounds and perspectives. Over the summer, Nanoseed has gathered 25 volunteers in California and conducted 99 interviews of students in need, resulting in 46 scholarships. Andrew is proud of being able to expose so many volunteers to Nanoseed's cause. 
"It's really important, if you have an idea, to be able to express it well," Andrew said. "Otherwise you're underselling your idea. If you're underselling your idea, you're not doing yourself justice, because that idea will not get the attention it deserves."
About the Contributors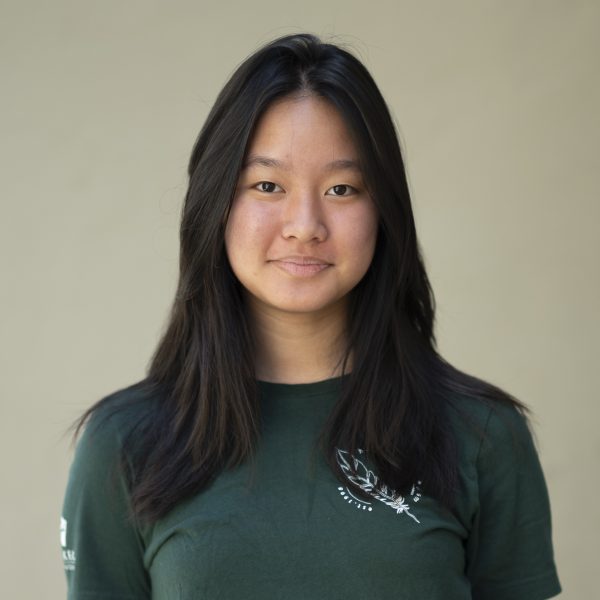 Michelle Wei, Humans of Harker Co-Managing Editor
Michelle Wei (12) is a co-managing editor for Humans of Harker, and this is her fourth year on staff. Through her writing, she hopes to explore topics...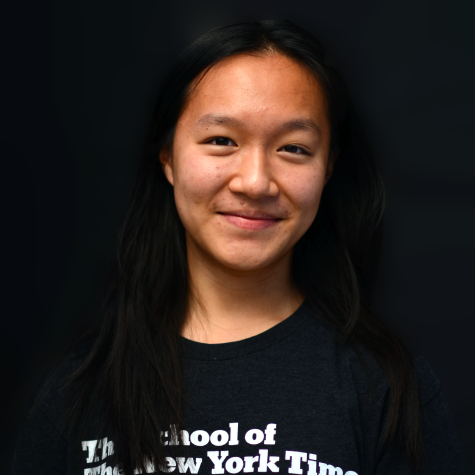 Erica Cai, HoH Co-Editor-in-Chief


Erica Cai (12) is the co-editor-in-chief of Humans of Harker, and this is her fourth year on staff. Her goals in journalism this year are to celebrate...