Humans of Harker: Learning to love the little things
Shaunak Narain finds joy in gestures of appreciation towards people he loves
Eyes shining with mirth, Shaunak Narain (12) reflects back to a time when he drank too much carrot juice and turned orange. As a smile emerges on his face, he laughs in the reminiscence of his younger and more oblivious self. His extroverted personality shines through with his easy going vibe and light-hearted jokes. 
"If I have a brightening effect on someone's day, that's good enough for me … [The] little things add up," Shaunak said. "I don't think life [should be about the] big events, I think it's the [smaller experiences] that add up over time. So it's the same thing that applies when I want to help someone out. It's piece by piece."
The desire to help people came from Shaunak's struggles with confidence in the past. As part of his effort to improve himself, he has worked hard to overcome these challenges by going out of his comfort zone on several occasions.
"I always used to overthink things, and I used to avoid trying new things," Shaunak said. "So I was afraid of making big decisions … In the past, I never had to make a decision because I never put myself in that position."
Through this process, Shaunak learned to enjoy every day. He surrounds himself with people with similar mindsets since he wants to make the most of every experience with people who want to as well. Ryan Tobin (12), who has known Shaunak since kindergarten, has watched Shaunak become the considerate person he is today. 
"He can talk to anyone. I've seen him go to people he barely knows and have a conversation, and they'll talk to him and he'll just keep it going forever," Ryan said. "He's pretty confident and outgoing like that."
Shaunak's friendly attitude extends to the classroom as well. Upper school modern and classical languages department chair Abel Olivas has witnessed firsthand his positive outlook and open mindedness. 
"[Shaunak] has a good sense of balance in his life. [He is]n't overstressed or too obsessive about his academics, but also, at the same time, works really hard and diligently," Olivas said.
Growing up with an accepting and understanding family, Shaunak has become a driven and responsible person. He has learnt the importance of putting in the hard work for what he desires. 
"My parents never put too much pressure on me to be a certain kind of person, which is very important, especially with stuff like grades," Shaunak said. "[They] told me that I have control over my own future and therefore if I slack off now, that's fine, but I just have to understand the consequences of my own actions."
Shaunak credits his support system for the valuable life lessons and optimistic views on the world. He draws inspiration from his dad, who he shares several similarities with.
"[My dad is] really level-headed in traumatic situations," Shaunak said. "If there's any panic at any time, he's really good at staying calm and working through issues. And I feel like that's a valuable lesson I learned from him."
Since the start of quarantine, Shaunak finds comfort in working out. The love for exercise stemmed from his soccer strength and conditioning. His determination leads him to constantly break his personal records. 
"When I was working out, I actually managed to do a pull up … with 95 pounds attached to me. It's maybe the coolest thing I've done," he said.
Close friend Bayden Yazalina (12) admires Shaunak for his ambitious work ethic and constant drive.
"He's super motivated, which is also very impressive because he manages to keep [everything] going over quarantine," Bayden said.
Although he is an extremely dedicated person, Shaunak prefers to let life take its course instead of setting goals and restrictions on his potential. 
"I don't think I really limit myself to what I can do. If I [look] 10 years into the future, I feel like I could really do anything," he said. "At the same time, I don't really try to limit myself to what I can and can't do. I just let it happen [and] go with the flow."
Reflecting on his decisions through the years, Shaunak has learned to stay calm and have confidence in himself to handle whatever life throws at him next. 
"In hindsight … when I'm stressing out about something and then I go through that thing, I realize that [everything] just kind of [falls] into place. I was smart enough," Shaunak said. "And [I] understood well enough to work through that situation in the moment."
About the Contributors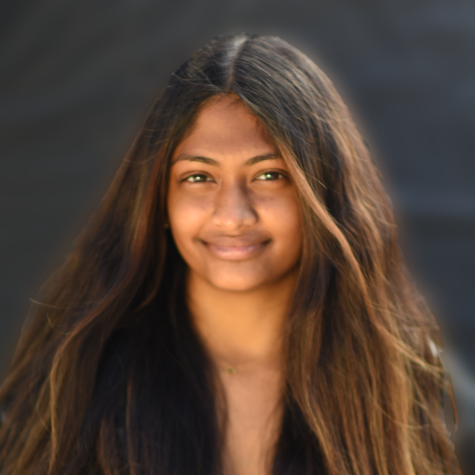 Smrithi Sambamurthy, TALON Sports Editor
Smrithi Sambamurthy (12) is the sports editor of the TALON Yearbook, and this is her fourth year on staff. Smrithi aims to create fascinating graphics...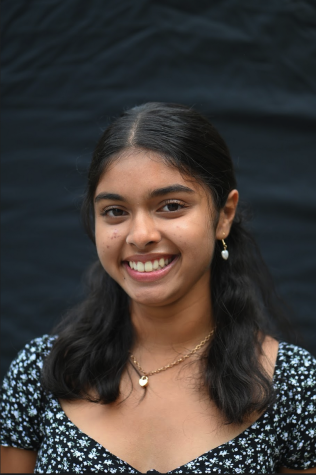 Lavanya Subramanian, TALON Co-Editor-in-Chief
Lavanya Subramanian (12) is the co-editor-in-chief of the TALON yearbook, and this is her fourth year on staff. This year, she looks forward to working...