Humans of Harker: Live, laugh, learn
Jason Hoang brightens the days of others through humor and integrity
At 1:30 a.m. on most days of the week, Jason Hoang (12) fills the kitchen with the sizzling of French toast on the stove or the bubbling of boiling water for ramen. Whether it be pancakes, eggs or cereal, Jason's habit of cooking midnight snacks is just as reliable as his devotion to his friends and his interests. 
As a student, mentor and Eagle Scout, Jason is well accustomed to unusual hours. His devotion to the outdoors finds him up and active early in the morning, hiking, biking or camping in various locations. 
"I've camped with friends and family in the Sierra Nevadas, and then in Colorado and New Mexico, too," Jason said. "There was this one time [my troop] went to New Mexico [and] backpacked for 15 days straight. That's the moment I think I would pinpoint that made me appreciate the outdoors."
Jason describes his trip in New Mexico at Philmont Scout Ranch as one of the instances he looks back on often. He reflects that nature makes him treasure that which he would not have discovered or appreciated otherwise.
"Our troop woke up at 3 a.m. and we got to see the sunrise at around 12,000 feet and that was a really cool thing," Jason said. "I wish more people cared that a lot of trails lack the beauty and serenity they had before because people have run down and polluted them."
Another reason behind Jason's late hours is his Zoom and Facetime calls with friends. Close friend Kristin Tong (12), who regularly calls Jason by the nickname "Hamburger Hoang." 
"At the beginning of COVID, we would Facetime literally every single day until around 2 a.m.," Kristin said. "Hamburger Hoang is a very entertaining person so whenever you're with him, you'll find some way to laugh or make memories."
When not playing table tennis outside Shah Hall, Jason is usually found hanging out with friends across the street at Burger King or Starbucks. Karan Bhasin (12), who has been at the same school as Jason since elementary school, appreciates the little moments with Jason. 
"It's not extremely memorable, but it's a constant in our lives and we've made a lot of mini memories there," Karan said. "None that are particularly noteworthy or insane, but I know I'll always remember them anyway."
With his thoughtfulness and amiability, Jason has grown to be a trustworthy friend. He makes the most out of every moment and uses the opportunity to learn more about himself and others. Valuing the importance of loyalty, Jason brings a certain fun-loving side yet level-headedness to his friendships. 
"I want to be remembered for sticking out for my friends and being loyal even when things get dark," Jason said. "[My friends] make me a better person, and I think we all make each other better people. I feel like I'm at my best when I'm either working with them or around them, so just enjoying the moment is nice."
Now an upper school DECA mentor, Jason inspires his mentees and helps them build their skills. While the first week of presenting knowledge was a bit rough, he applauds their hard work and the improvements made over the last couple of months. 
"I was really impressed with their progress and really proud of their work," Jason said. "It also validated the time and work that I put in."
As much as Jason touches the lives of others through humor and insight, he is ambitious and continually challenges himself. His initiative and ability to have fun even while under stress is something that Karan has observed during DECA conferences.
"Throughout high school, he's been very proactive and he doesn't ever give up," Karan said. "He's very diligent and always keeps going. It's not something I see very often."
The same way Jason inspirits his peers, his enthusiasm in class impresses upper school computer science teacher and adviser Susan King. 
"What I saw [in Jason] was a kid who absolutely loved to program and work with others and code," King said. "Joy is a powerful thing to bring into the classroom, and Jason just radiated joy when he was coding with another person."
Applying a similar philosophy to his own outlook on life, Jason notices that character and attitude is contagious and will end up being shared within a group of people, so he chooses to spread joy.  
"I really [believe in] having a moral code that rubs off on other people and makes other people better in your presence," Jason said. "Generally, people reflect the energy you give them, so you can expect whatever you're giving out."
Jason's appreciation of moral integrity and loyalty is something that King has also picked up on as one of his core attributes.
"He is true to himself. I think he stands very comfortably and solid in his ethics and his morals, with strength and conviction that comes from himself and not from his peers," King said. "There's something about him that's extremely strong and independent, and he's an achiever."
About the Contributor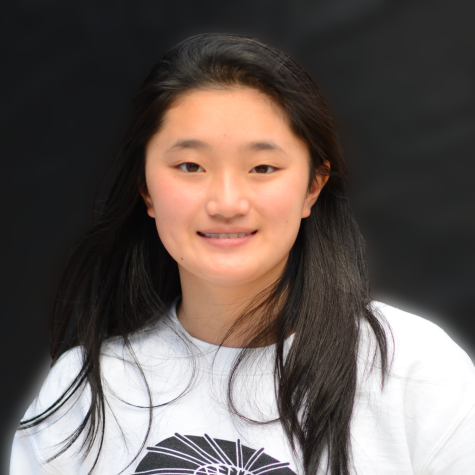 Katie Wang, TALON Photo Editor
Katie Wang (12) is the photo editor of the TALON Yearbook, and this is her fourth year on staff. This year, Katie looks forward to photographing with new...