Humans of Harker: Always there for you
Sophie Durn finds joy through sports and supporting others
A light splash of water echoes as Sophie Durn (12) dives into the crystal clear water, clearing her mind and drowning out people's cheers from above. A myriad of tiny bubbles follow her hands as she slices through the water precisely, speeding her way through the sea blue world. Quiet fills her mind as she calms down, focuses on the race and reflects on herself. Soon, she cuts through the surface of the water and is transported back to the world, greeted by cheers and smiles of all those watching and supporting her. 
Swimming has been a significant aspect of Sophie's high school experience. She has been on a swim team since she was 8 years old, and she now participates in swimming at school. She views the sport as a time to reflect and be peaceful. Since she was a new student in freshman year, the sports she participates in, both swimming and water polo, have helped her meet new people.
"[Swimming is] a really good way to get your energy out, and it's also very calming. It's just like a time for reflection because you're kind of by yourself, it's not really a team sport, so I really enjoy that aspect," Sophie said. "I also really enjoy my teammates because it's not necessarily a team sport, but you're always there supporting them, so I've always liked that aspect."
Along with swimming, Sophie also plays water polo during the school year. She joined the team in her freshman year, and while she was considering dropping it, she is glad that she decided to continue. She appreciates the benefits that water polo provides, as water polo involves more teamwork compared to swimming.
"For water polo, there's a lot of collaboration, and I think I'm a collaborative person. I really enjoy working with other people, and water polo just gives me that opportunity where swimming didn't," Sophie said.  
Sophie's love for sports also includes skiing, and she has been skiing ever since she was 3 years old.
"I've moved a lot throughout my life, and skiing is the one thing that's kind of remained constant in my life, and it has gotten me out of my comfort zone," Sophie said. "I push myself to ski things that are harder or things that I wouldn't normally ski, I guess you could say. Just taking myself out of my comfort zone and pushing myself to be a better skier is something that I really enjoy."
While the sports she plays involve either more of a teamwork focus or an individual focus, Sophie's dedication to working with and helping others shines through Key Club, a club that centers on volunteering and service. Sophie is the secretary for Key Club this year, and she has participated in a letter writing activity for senior citizens in which she wrote around 20 letters. Due to the pandemic, senior citizens have had to stay isolated, so receiving letters from people has had a significant impact on them. 
"I really just enjoy helping people, and if I make their day, then that makes my day," Sophie said. "I just really want people to be happy, and with the senior center [letter writing], you could just see how happy the people were in the letters that they were getting, that they were interacting with people."
Sophie's love for helping people also extends to biology, a subject she is interested in and would like to pursue in college. Her curiosity and passion for biology as well as her kindness have impacted her teachers as well. 
"I think she's incredibly kind," upper school biology teacher Dr. Matthew Harley said. "I imagine that she's just such a wonderful friend based on the interactions I've had with her and seeing her kindness, it really seems like she cares a lot for people, especially those that are close to her."
She aspires to be a doctor, a profession that is known for helping people and improving their lives through medicine, and she also enjoys volunteering. 
"I feel like volunteering is always important," Sophie said. "I know Harker has the volunteering requirements, but honestly if they didn't have that, I would still be volunteering because it's just helping your community, which is something I'm passionate about. I want to work in the medical field when I'm older, which is also helping people, and I just feel like they fit together well."
Among her friends, Sophie is known for being extremely helpful and always there to support them and give advice. 
"If you ever have a problem … you go to Sophie … she's not going to judge you," Cordelia Callaud-Guyart (12), one of Sophie's close friends, said. "You can say anything to Sophie, and she'll actually give you advice and help you no matter what kind of struggle you're going through."
Her friends also appreciate her willingness to listen and be present when talking to others. 
"Just being able to share a song with someone and for them to actually listen to it is a really cool thing, and [Sophie] and I really have gotten close over just sharing things with each other and having immense trust. She's very trustworthy, and she's just a really good friend," close friend Emma Andrews (12) said. 
Sophie demonstrates her love for helping people through supporting her friends, volunteering and aspiring to work in the medical field, and she considers empathy a key part of her personality.  
"[I want to be remembered for] always being empathetic towards my classmates and always wishing the best for them. I'd say I'm a big team player, so like always cheering on my classmates, [and] being happy for their successes as well," Sophie said.
About the Contributors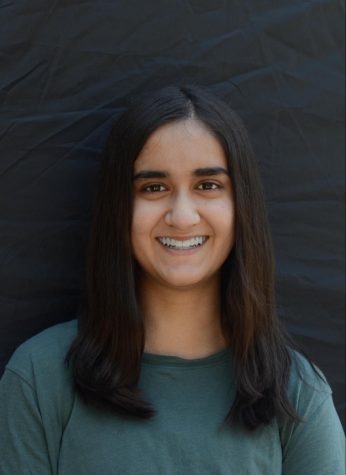 Isha Moorjani, Aquila Co-Editor-in-Chief
Isha Moorjani (12) is the co-editor-in-chief of Harker Aquila, and this is her fourth year on staff. This year, Isha is excited to manage Aquila's coverage...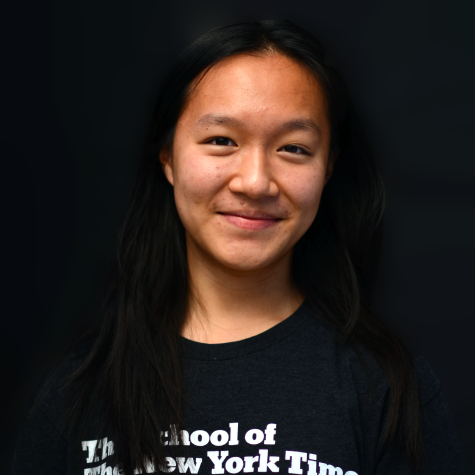 Erica Cai, HoH Co-Editor-in-Chief


Erica Cai (12) is the co-editor-in-chief of Humans of Harker, and this is her fourth year on staff. Her goals in journalism this year are to celebrate...