Humans of Harker: From mentee to mentor
Piper White (12) makes the transition from player to coach
Confident. Loud. Strong. Those are the words that come to mind when seeing Piper White (12). 
"I'm loud. I'm really loud. I'm always being told that I'm yelling, but it's true, I am," Piper said, letting out a chuckle as she shakes her head. 
With this loud personality and strong sense of self comes her fearlessness to not back down if she doesn't agree with something she is told. The first time Piper was inspired to break down the barriers others built for her was in middle school, when she was told by others that the paths she saw herself following in life weren't reasonable. 
"I [saw] all these ways where it can work out for me, so I [wasn't] actually going to take no for an answer anymore. I [had] a solution … I don't think that the first time someone says 'no' to you is necessarily the right answer. I think that you can keep pushing. 'No' can be the final answer, but it doesn't have to be the first. I think that it's a conversation, not just someone telling you," she said. 
Piper takes this vigor with her to lacrosse, a sport she began in elementary school when a friend asked her to go to a camp together. Although she stumbled into playing the sport, she fell in love with it quickly, principally due to its unique nature and flexibility. 
"I think there's a really unique creativity to the game where every player has the ability to play their own way and change the game. And I think that's really unique from a lot of different sports," she said. 
For almost seven years, the sport has played a huge role in Piper's life, and playing with her team has helped her develop many of her core values and beliefs. 
"I grew up playing a sport every season as a kid, so I've played pretty much everything, and I think that was a really big part of my life and just helping me develop who I am. I think you learn a lot about yourself through teams. I think I learned some of my really core values and what I believe in about how you treat others, responsibility, teamwork, just how to be a good human," said Piper. 
This year, however, Piper is helping coach the high school team rather than playing on it. Because of this, her last lacrosse game was in November, one of her proudest moments. 
"It was a really surreal moment, just realizing that I've dedicated the last seven years of my life to this, and it's finally done. We won the tournament, and we beat all the teams that we set out to beat, and it was just this overwhelming surreal feeling that 'I can't believe that we're actually done and we did this,'" Piper said.
Despite the sorrow she feels at not being able to play lacrosse again this spring season, Piper sees coaching both the high school team and the U14 team she volunteers coaching at as the next chapter in her lacrosse life. 
"I've always had a passion for passing on the game … as much as I love the sport, it was time to move on to the next chapter in my life with lacrosse," she said. 
Close friend Christina Bettink (12) notes how thrilled she is of her friend for pursuing such a wonderful opportunity.
"I think it's really cool, because not many high schoolers can coach a high school team … it's a great opportunity for her," said Christina.
Another close friend of Piper's, Riva Saksena (12), expresses a similar sentiment. She supports Piper in her new adventure, as she recognizes the joy it brings her and how proud Piper is of her journey. 
"She's an amazing lacrosse player, and she's already an amazing coach. She tells me about how she loves working with the kids she's working with now and how she's already seeing their improvement. She seems like she's really into it. She's proud of it," Riva said. 
About the Contributor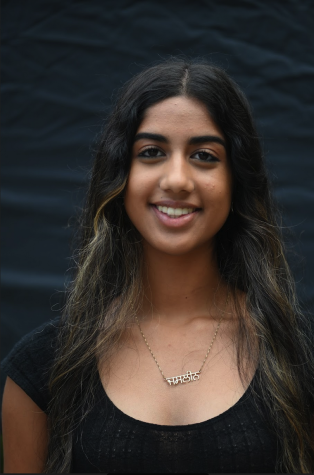 Jasleen Hansra, TALON Organizations and Co-Student Life Editor
Jasleen Hansra (12) is the Organizations and Co-Student Life Editor for TALON Yearbook, and this is her fourth year on staff. This year, Jasleen is excited...