Humans of Harker: Jack of hearts
Jack Hansen (12) demonstrates resilience and compassion
Jack Hansen (12) stands on the tennis court, racket twirling in hand, as he waits for the serve. As the ball whizzes over the net, Jack springs into action, setting his feet and hitting a blistering cross court forehand to win the point. The spectators clap as he walks back to the bench to rest and rehydrate.
Jack has played tennis for eight years and joined the Harker team in sixth grade. Now one of the leading members of the high school varsity team, Jack appreciates the added team element of a predominantly individual sport and has made friends with many of his teammates.
"I love the team. We've been playing together for a long time and it's really fun to see how we've all grown, and it's our last year together," Jack said.
Tennis has also taught Jack more impactful lessons like patience and resilience. At the beginning of his sophomore season on the tennis team, Jack broke his arm and had to wait a month before playing again.
"[It] was pretty hard because I had to wait and not even play. But then I got back after the first four weeks of the season, and that was pretty fire because I thought I was out for the full season but I came back," Jack said.
Coming to Harker gave Jack the opportunity to meet new people and try new things that interested him.
"My old school was one class of 30 kids, pretty small … Then I came to Harker, and it was massive. I definitely branched out a lot more and had the opportunity to try new things and really found things that I liked doing," Jack said.
At Harker, Jack's kind-hearted personality majorly contributed to the way others viewed him. Friend Nathan Wang (12) recalls the warmth Jack has shown him over the years.
"He has a lot of compassion. He shows all of us a lot of love. He really connects with people, and he is a very nice person," Nathan said.
Nathaniel "Nash" Melisso (12), Jack's longtime friend, admires his genuine personality and will always cherish the many experiences they have shared.
"Just driving him around, he's always there in the passenger's seat, flipping through the music, we're just having [a] good conversation, just really good times," Nash said.
Jack's teacher and adviser Dr. Matthew Harley noticed Jack's generous personality the first time they met for advisory and remembers the positive impact Jack always seemed to have on his peers.
"[Jack is] just incredibly open and generous and kind-hearted," Dr. Harley said. "We were out on the field for that first advisory activity getting to know each other, and he was making sure that everybody was involved and having fun, and we won all of the competitions."
Dr. Harley also resonated with Jack's thoughtfulness, specifically recollecting the time he gave his fellow advisee a meaningful gift during an advisory secret santa.
"The time that he must have put into it, to do something meaningful instead of going to a store and browsing. And he got her a subscription instead to something that she wanted and you could just see how much he enjoyed her face light up," Dr. Harley said.
Ultimately, everything Jack does, on the court or off of it, can be summed up by the mark he wants to leave behind on the school, his teachers and his peers.
"Realistically, [I just want] people to remember that I helped them and made them feel happier and just better in their everyday lives," Jack said.
About the Contributors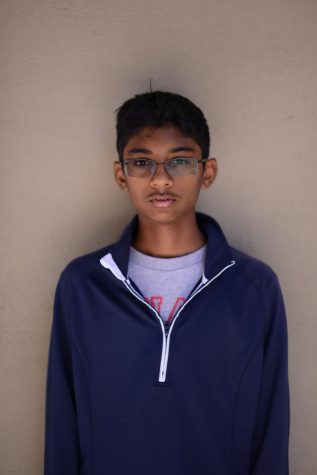 Athreya Daniel, Reporter
Athreya Daniel (9) is a reporter for Harker Aquila and the Winged Post. His favorite thing about journalism is the wide variety of things covered, and...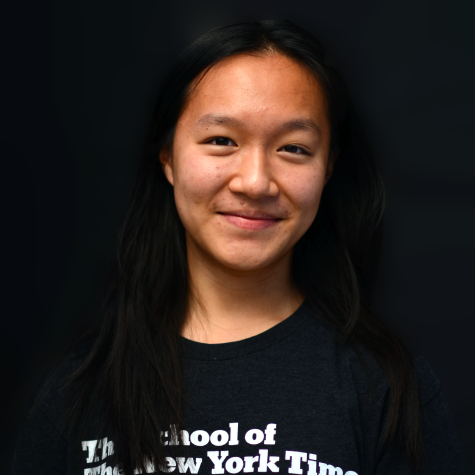 Erica Cai, HoH Co-Editor-in-Chief


Erica Cai (12) is the co-editor-in-chief of Humans of Harker, and this is her fourth year on staff. Her goals in journalism this year are to celebrate...