Humans of Harker: Setting connections
Emily Cheng (12) explores the world through RV travel and volleyball
From a young age, Emily Cheng (12) had wanted a dog. She recalls the process she went through in order to get one. In eighth grade, she decided that she was ready to own a dog since she would be traveling less in high school. She did everything she could, including writing an essay and making a presentation for her parents complete with all the reasons their family should get a dog, and even started to reach out to breeders by herself. 
Being proactive in her desire to get a dog is only one example of how ambitious and hardworking Emily is in persevering to get what she wants. Another place where her determination to succeed shows is in volleyball. 
Starting on the varsity girls volleyball team in her freshman year, she feels that the team has grown a lot throughout her high school career, from not qualifying her freshman and sophomore year to winning Central Coast Section (CCS).
Aside from growing skill-wise, the sport has also helped her mature and grow mentally.
"Volleyball has taught me a lot of discipline in that since middle school, I've grown in a team environment so that there's this team culture of everyone always trying their hardest and maintaining high expectations for everyone around them. There's also a sense that we won't let each other down in terms of effort and drive," Emily said. "I've definitely dedicated a lot more time and it has become my main sport and main activity so in terms of skill, I've definitely developed a lot, but through volleyball I've learned a lot of maturity and dedication."
Besides just playing the game and the lessons that volleyball has taught her, Emily also values the social aspect of the sport.
"My favorite part about volleyball is getting to know people from all across the world, like going to these USA high-performance camps over the summer," she said. "I'm still in contact with people that I met in eighth grade, and they're from South Carolina or Massachusetts. It's really cool to stay in contact with these people who have such different backgrounds from me." 
Not only does she meet other kids from many different places, but she also connects with those around her and builds relationships.
"With volleyball I have created a community outside of school," Emily said. "I've known people since sixth grade from playing on the same team since sixth grade. I get to travel with them and it's a lot of fun."  
Volleyball tournaments are not the only time she gets to travel. Emily loves to explore and she often goes on trips with her family in their RV. Besides visiting different places such as Lake Tahoe, Carmel and Death Valley, traveling in this fashion also allows her to bond with her family.
"I think [RV traveling] is really unique just because it really confines my family into 25 feet of space, and it really forces us to trust each other and just to collaborate"
While traveling is generally relegated to breaks and long weekends, Emily finds other ways to step back from the pressures of everyday life and get into a good mood. One place she likes to go is Planet Granite, the climbing gym where she works.
"[Climbing is] just a really nice way for me to destress, and it's nothing that I'm super competitive about, so I can let go and sweat it out," Emily said.
Taking time to do things such as this and setting aside time for herself is something she values.
"I wish people cared more about their own well-being: mentally, emotionally and physically," she said. "[It's important to be] able to take a step back and reflect on your surroundings and really live in the moment rather than keep pushing toward some goal that is a month away or years away."
Emily lives out this value, always living in the moment.
"She's very chill," friend Eileen Li (12) said. "She's probably the most carefree person I know and she's always down to go for a drive or something like that."
Besides living in the moment, another core value she holds is honesty.
"If I ever need a friend's opinion about practically anything, I'll ask her for advice a lot of the time and she'll give me her honest opinion," friend Cynthia Chen (12) said. "I really trust her perspective."
Emily explained her reasoning behind this value.
"I think it's really important just to be true to yourself and also to be true to others just so that they know that you're someone you can trust and always tell you the truth," Emily said.
About the Contributors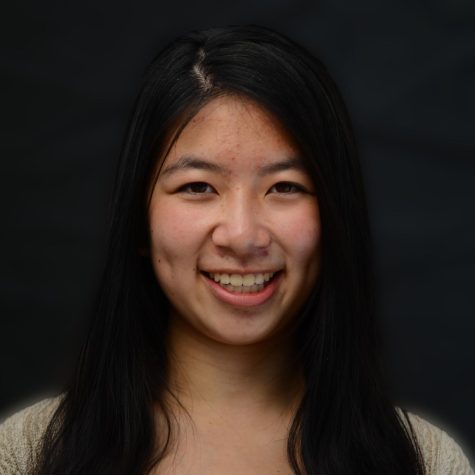 Irene Yuan, Aquila Co-Managing Editor


Irene Yuan (12) is the co-managing editor of Harker Aquila with a focus on multimedia and social media. This is her fourth year on staff, and she hopes...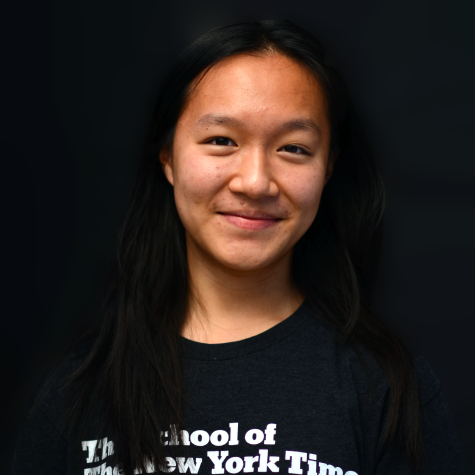 Erica Cai, HoH Co-Editor-in-Chief


Erica Cai (12) is the co-editor-in-chief of Humans of Harker, and this is her fourth year on staff. Her goals in journalism this year are to celebrate...